Summer is here and so is Memorial Day grilling! Grilling is one of America's favorite pastimes and has become a cornerstone for any Memorial Day party or family gathering. But how do you do Memorial Day grilling while also entertaining a household of guest? Don't let the stress of party cooking be the problem when you can use a Char-Broil.
This post is sponsored by Everywhere Agency on behalf of Char-Broil; however, all thoughts and opinions expressed are my own.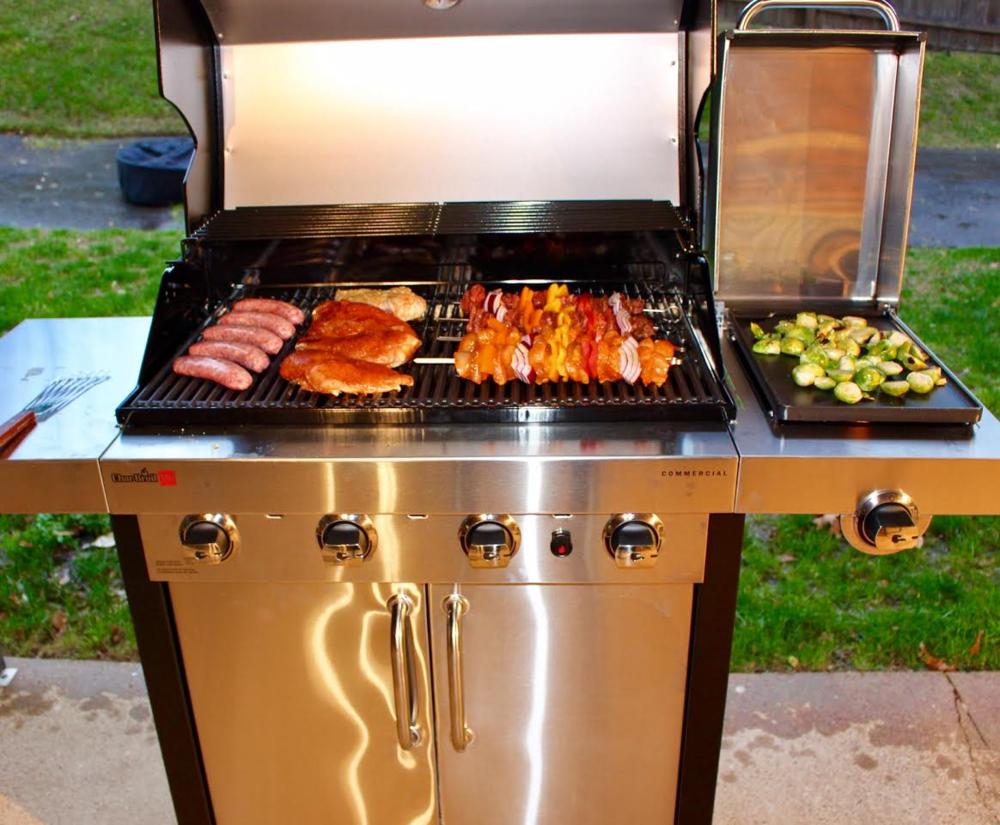 Perfect Grill for Memorial Day Grilling
Introducing the Char-Broil TRU-Infrared Grill! This amazing grill will be your new savior for Memorial Day grilling. From reducing flare ups to making food 50% juicier, this masterpiece is loaded with features that will leave you saying "WOW!"
What is it like?
For example, look at the way the burners work. With 4 burners, this Char-Broil TRU-Infrared Grill can create multiple heat zones in order to evenly cook your Memorial Day grilling. No matter where the food is on the grill, you will get a perfect temperature. That means all of the grill-out favorites (burgers, brats, and hotdogs) can cook together at the same time! It is also nice to have the one-touch Surefire electronic ignition. I like to start my Char-Broil about 30 minutes before cooking to get a nice even heat; however, it is not always easy to break away from conversation to get your grill started. Now all I have to do is place my beer on the sideshelf, click the ignition and the fire is lit!
The gas system is also very simple to use. Knowing how much fuel is left in the tank is crucial while entertaining. In the Char-Broil TRU-Infrared Grill, you get an awesome fuel tank gauge so you know exactly how much you have left. This gauge helps to make sure the Memorial Day grilling keeps going! And if you're into using natural gas, the Char-Broil TRU-Infrared Grill is dual fuel enabled. This means that you can connect to your natural gas at home!
Overall, the Char-Broil TRU-Infrared Grill should be your go-to grill for your Memorial Day grilling, or any get together for that matter. Not only does it make grilling easy, but it will make entertaining look like a piece of steak (pun intended).