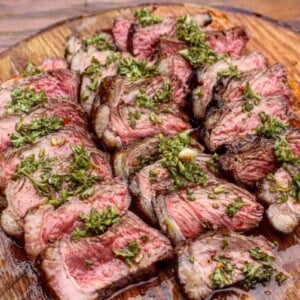 Try this classic Argentinian cut of meat over the fire at home. Make sure to add some chimichurri on top! It will make Picanha steak taste better.
With picanha at room temperature, score the fat cap in order for the flavor to seep into the whole beef. Lather with olive oil & season with sea salt on both side.

Use some Cowboy Hardwood Lump Charcoal to light fire and let burn for 10-15 minutes. Once charcoal is white hot, push into one flat pile for direct grilling.

Place picanha flesh side down for 2 minutes, flip & sear the fat side for 2 minutes. Pull off grill.

Slice the beef against the grain (horizontally) as to make multiple strips out of it. Season the strips with olive oil and salt. Place back on grill.

Grill strips for 4-5 minutes per side or until they reach your desired internal temperature. Some of the larger steaks will take longer as will some of the smaller steak be shorter. Take off grill and let rest for 10 minutes.