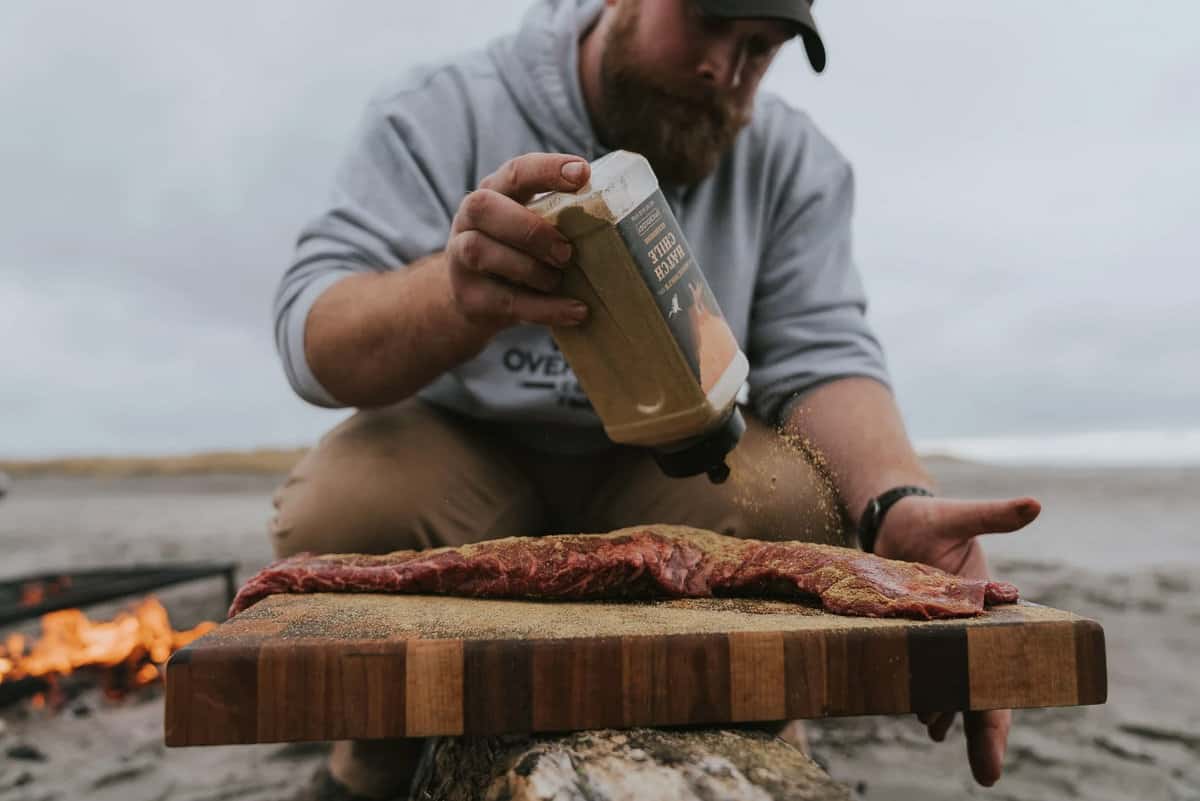 "If anyone says that Netflix cannot change your life, then they are lying."

– Derek Wolf
Over The Fire Cooking
Derek first fell in love with fire cooking on his couch watching TV while procrastinating school work in college. While scrolling through the endless list of shows, he found a documentary following a South American chef and his adventures cooking with fire. It was love at first sight. He had to try it himself.
When he and his wife got a fire pit as a wedding present, they decided to put it to good use. The first meal they cooked was a nice skirt steak with some homemade chimichurri sauce. It must have been beginner's luck because it tasted delicious. From that moment on, he decided that if he was grilling, then he was grilling over a live fire.
They started the Instagram, Over the Fire Cooking, to document their fire cooking adventures. They wanted to share with the world this wonderful style of grilling. Soon enough, they had fellow fire enthusiasts sending us photos and videos of them cooking crazy creations & inventions. What started as a personal page, became a community of influencers working together to promote fire cooking.
They quickly found that people wanted to learn & explore what it means to cook with fire. With a background in data analytics, the following started to grow rapidly! Now they have expanded to writing their own recipes, giving fire cooking articles, creating/sharing amazing content, and advertising on multiple social media platforms.
Come join us on a journey as we bring fire, food, and people together!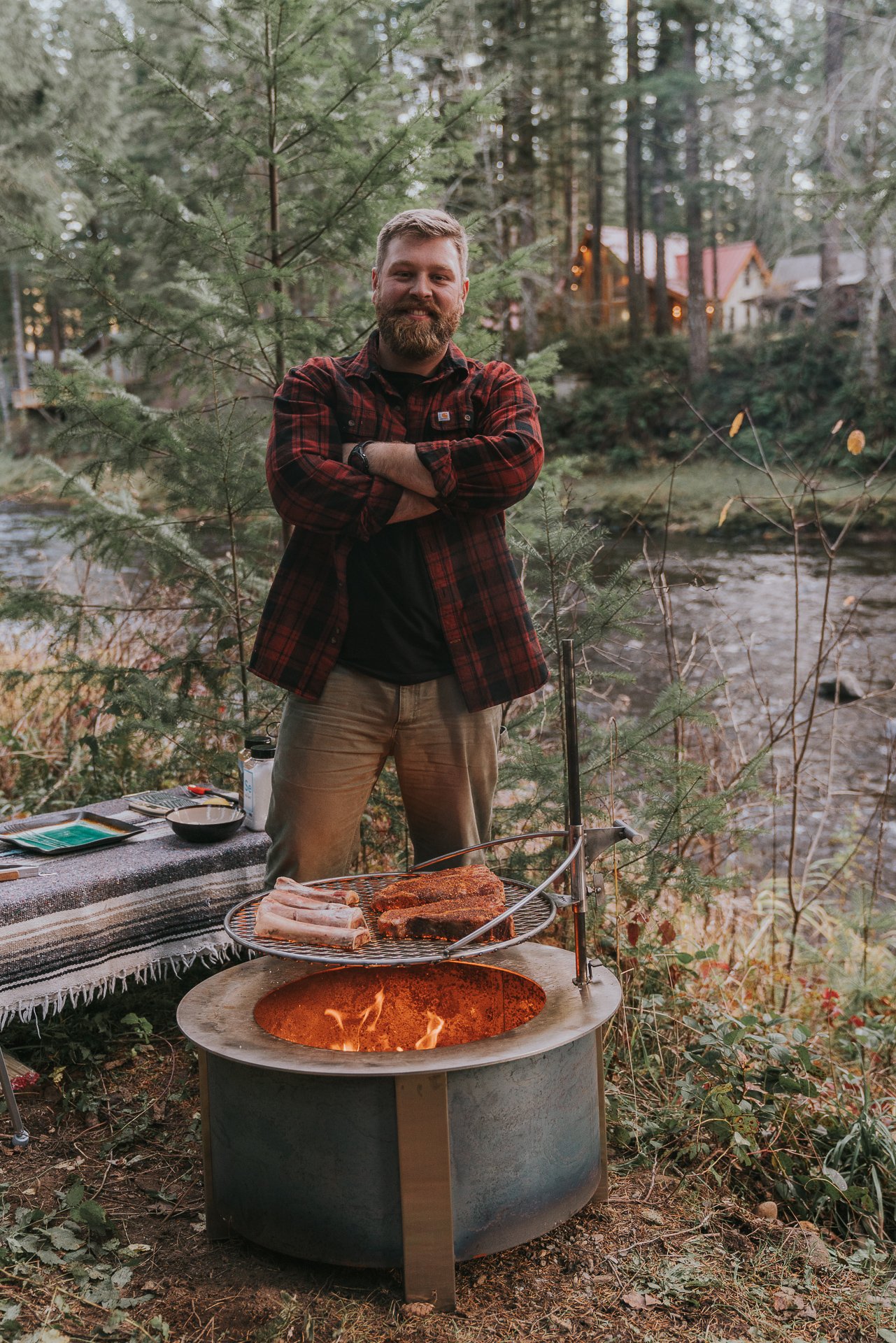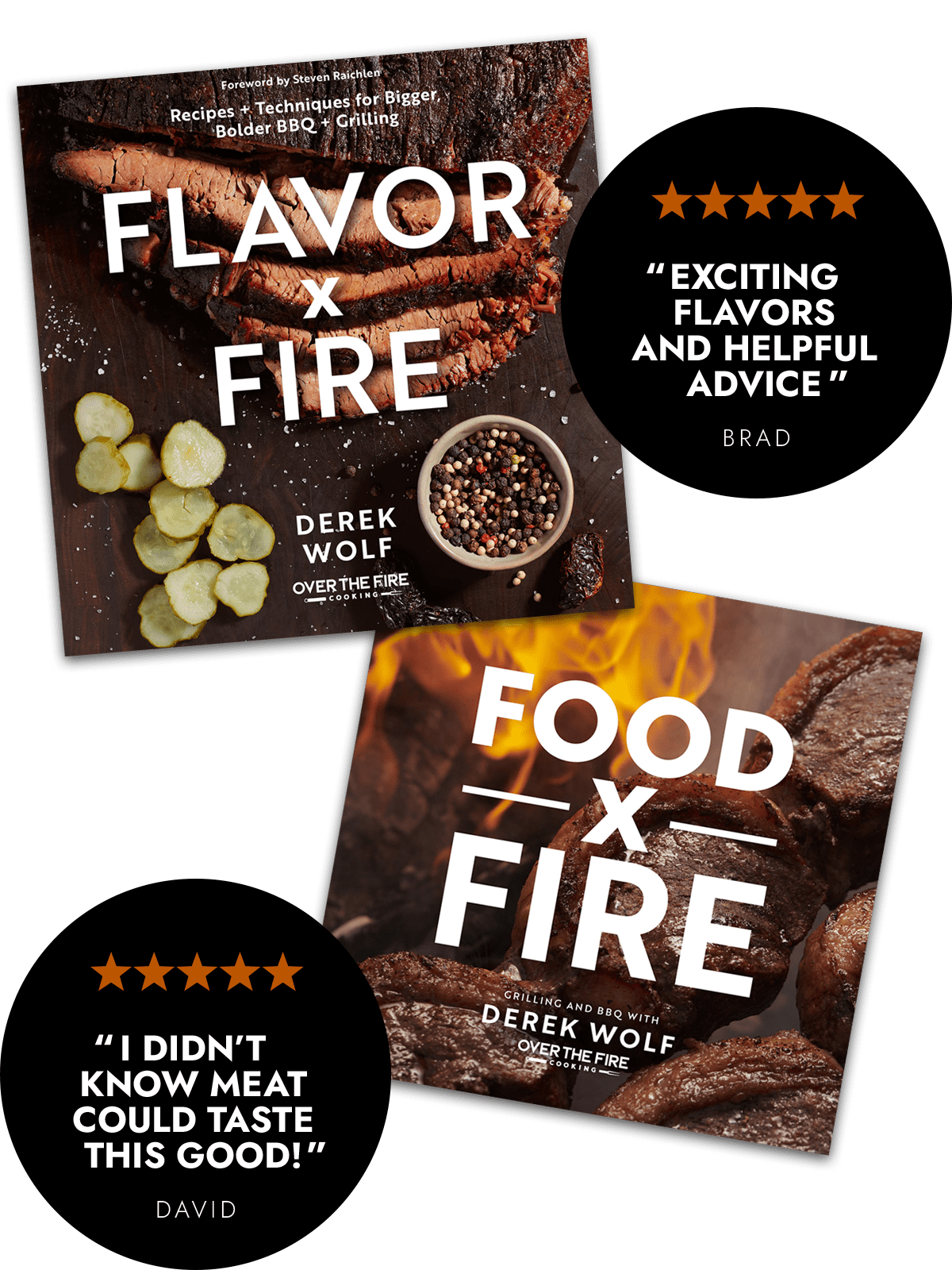 Get the cookbooks!
Flavor X Fire & FOOD X Fire
All the major tastes—salty, sour, sweet, bitter, and umami—are explored in depth, along with an investigation of other components you should consider when it comes to flavor, such as aroma, heat, and texture.
Work With Us
Over the Fire Cooking has built a strong following by inspiring others to think outside the box when it comes to grilling. Our influence has grown to include featuring brands on Instagram, Facebook, blog posts, and recipes! We strive to work with brands we believe will benefit our followers by creating original content of your products/services through any of our social media platforms.
If you are interested in working with us, feel free to send an email to overthefirecooking@gmail.com.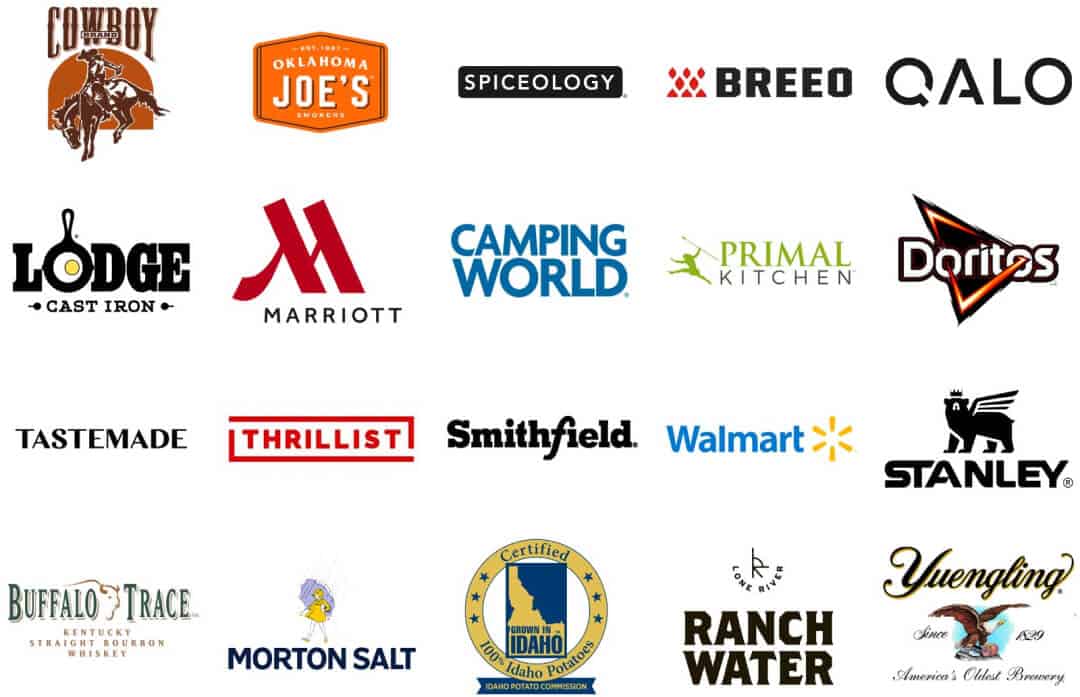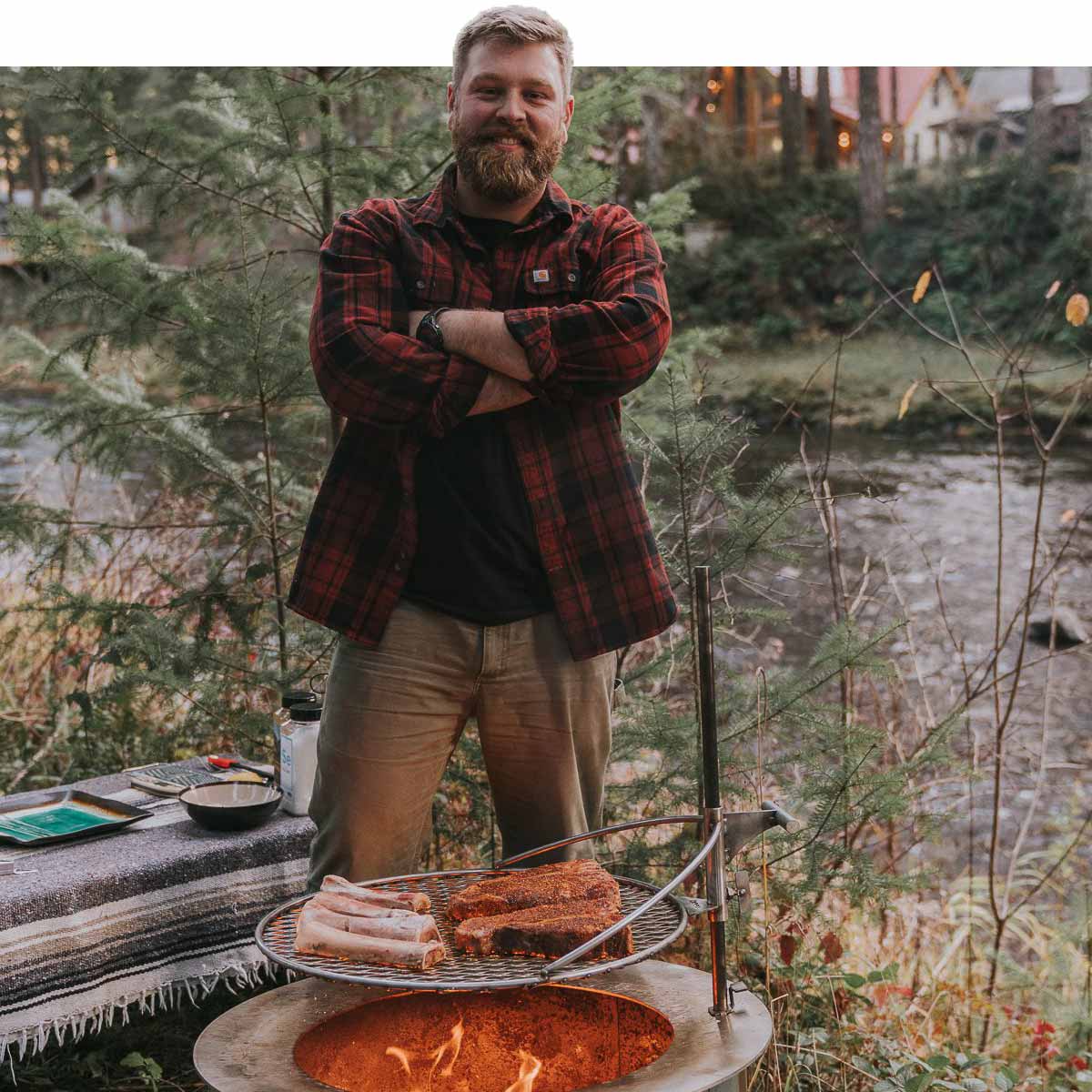 Subscribe for some Freakin' delicious recipes
Never miss my recipes or what gear I am using, ever. It's worth it!
Meet the Team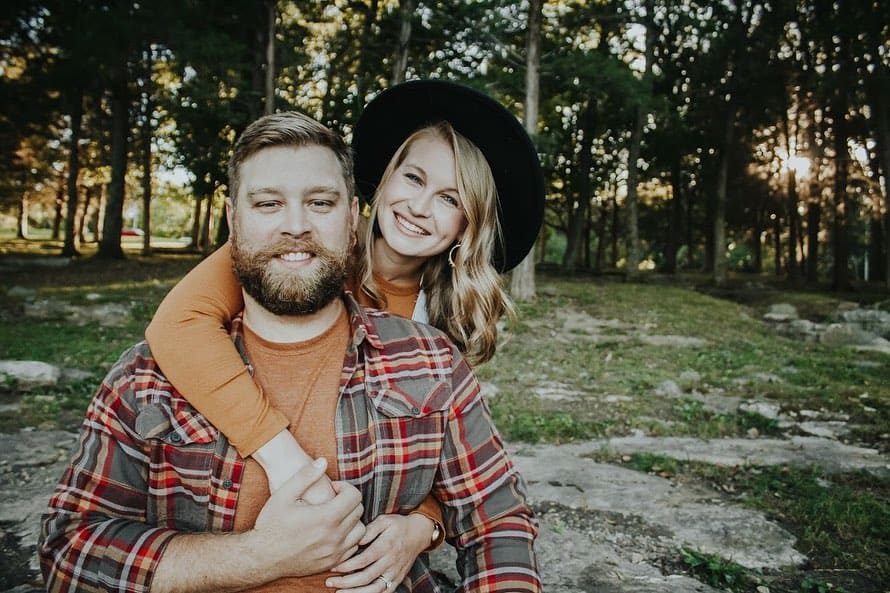 Derek and Ally Wolf
Founders of OvertheFireCooking.com
Derek and Ally launched Over the Fire Cooking in 2016 and decided to start a social media page so their friends and family could follow the journey. Fast forward to today, and Over the Fire Cooking has spread across multiple platforms, with millions now following Derek's fire cooking journey. He's a Southern fellow who enjoys everything from classic BBQ to Central and South American-inspired dishes. Whatever he's cooking up, it's guaranteed to be so freakin' delicious!
Kita Roberts
Operations Manager
Shiloh Kinne
Social Media Manager
Jeremy Whitelaw
Content Contributor
Jeremy is a small business owner by day; a private chef to a wife and two kiddos by night and creator behind The Kitchen Whitelaw. Specializing in new American cooking, diner fare, country club cuisine, the classics you know and love. Exploring new recipes, creating new dishes, and teaching new techniques.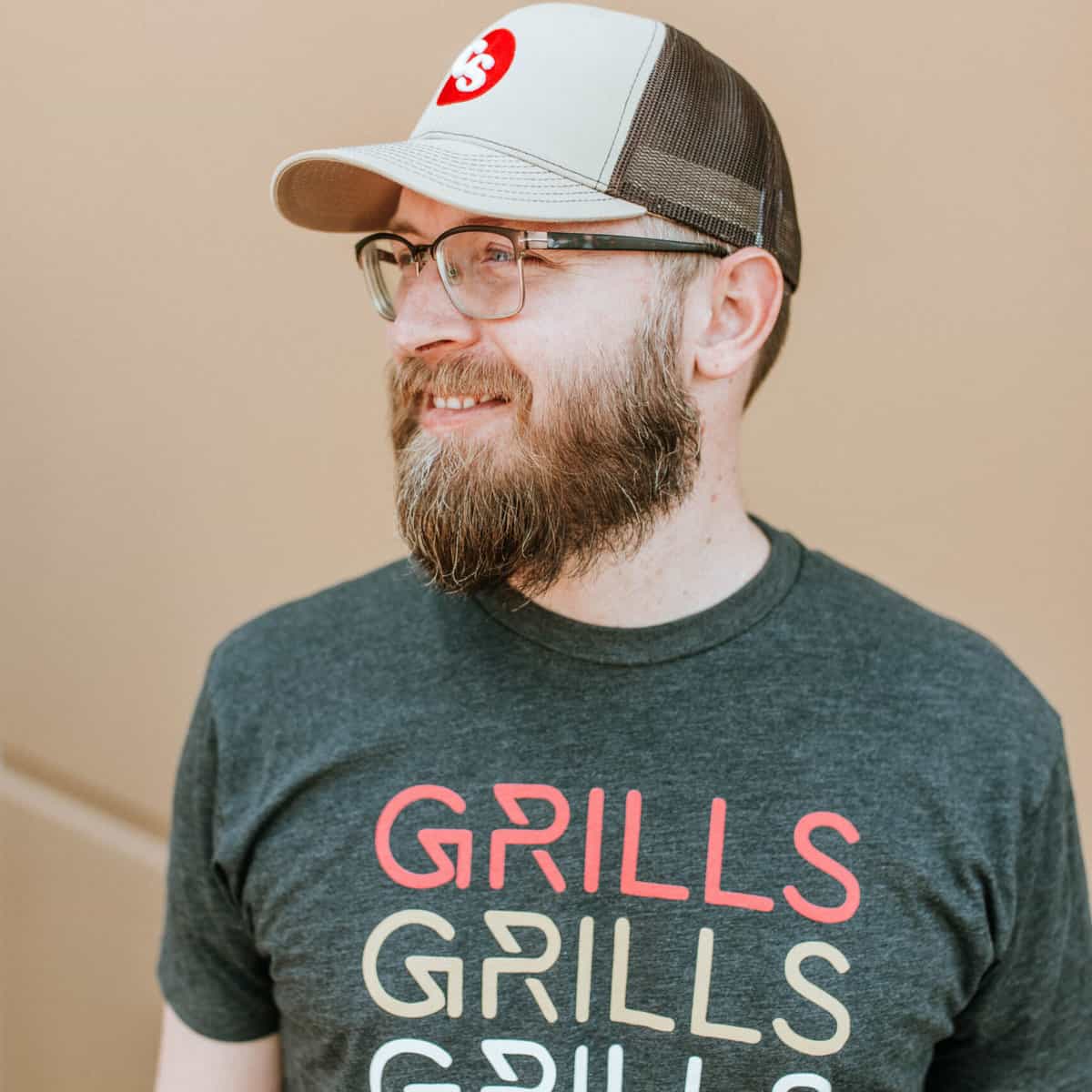 Brad Prose
Content Contributor
Brad Prose is a professional recipe developer, food writer, and culinary photographer – the force behind Chiles and Smoke. His kitchen spotlights unusual and incredible flavors through a blend of fine dining and BBQ. Brad strives to inspire home cooks to use higher-end techniques and new ideas, applying them to the everyday food we know and love.
Nick Hill
Content Contributor
Nick Hill is the owner and founder of Salt & Fire BBQ! He's the newest addition to our Over the Fire Cooking family and has some amazing recipes to share with all of us! For more on Nick, check him out on Instagram @saltfirebbq.
Kodi
CBO
"Chief Ball Officer"