The special ingredient for my Cast Iron Green Chile Chicken is… New Mexico green chiles. These delicious peppers are both tangy and spicy, and can add a lot of flavor to what you are cooking on the grill. The Cast Iron Green Chile Chicken recipe will combine the zesty flavor of the southwest with a simple dish like cast iron chicken. Cook it over some Cowboy Charcoal and you are in for a treat! And if you are feeling like more cast iron cooking then check out my Lemon Garlic Salmon!
Post Sponsored by Cowboy Charcoal
What are green chiles?
Green chiles are some of the most delicious chiles you will ever eat. Do not confuse these chiles with jalapeños! They are spicy, sweet, crispy and smoky in flavor.
Green chiles are native to New Mexico and the Southwestern United States. They are extremely prevalent in New Mexican cuisine as they show up in enchiladas, tacos, burgers and even mac & cheese!
They go by many different names: Hatch Green Chiles, New Mexican Chiles and more. The chiles used in the Cast Iron Green Chile Chicken recipe are traditional green chiles from New Mexico.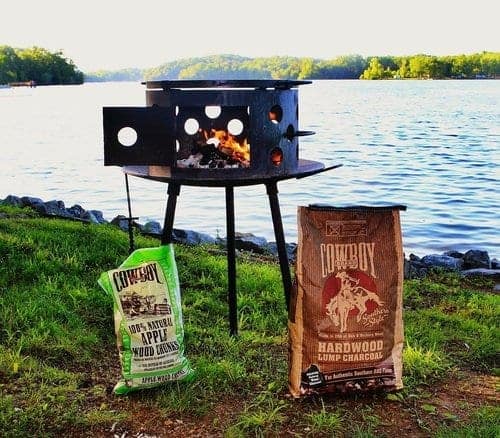 Time for Cast Iron Green Chile
They provide a subtle sweetness to the chicken while still maintaining a decent spice level. What you might be thinking is how you can find these outside of the Southwest?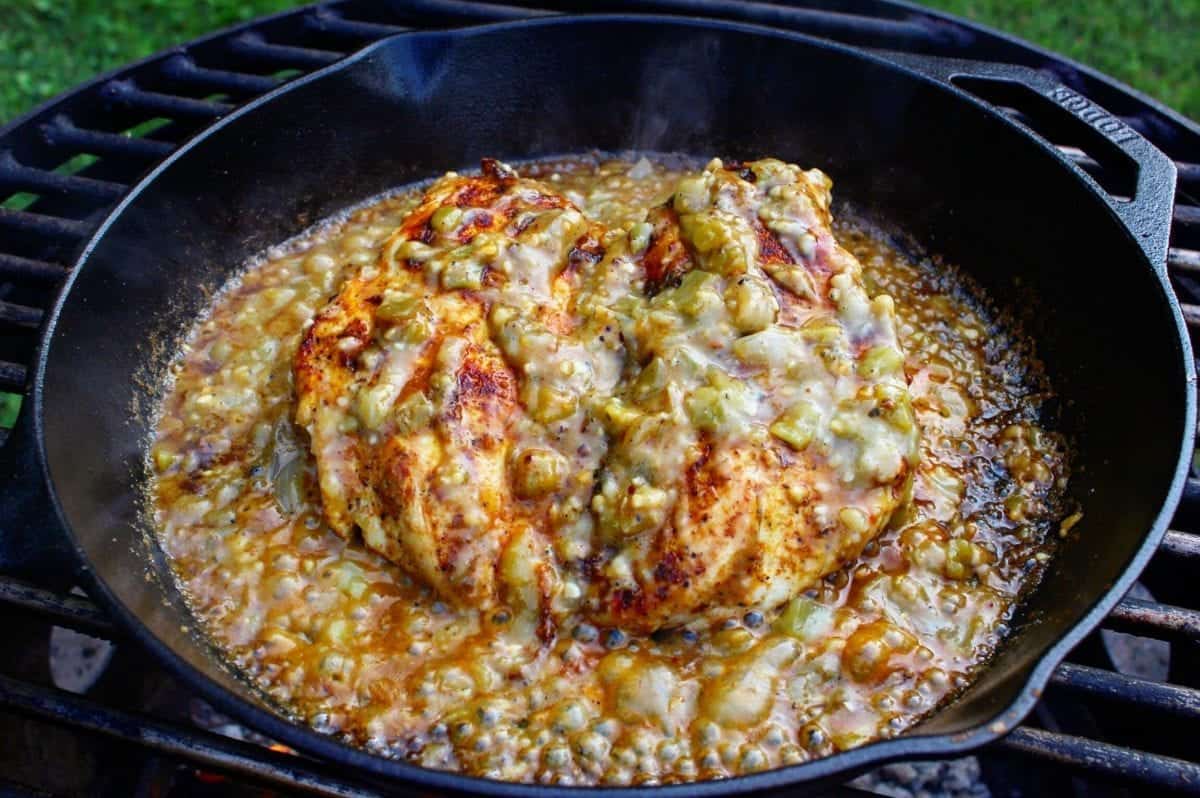 Right now, most major grocery stores and food markets will have canned green chiles. While fresh chiles are always better, canned green chiles will also do the trick!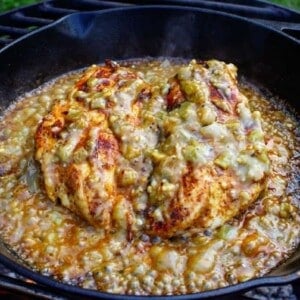 Cast Iron Green Chile Chicken
Taste of the southwest with this Green Chile Chicken!
Ingredients
Green Chile Sauce Ingredients
1

tbsp

olive oil

2

minced garlic cloves

2

tbsp

of white flour

1 1/2

cups

chicken stock

1

cup

of chopped green chile peppers

2/3

cup

finely chopped white onion

1/4

tsp

kosher salt

1/2

tsp

black pepper

Dash of ground cumin
Chicken Ingredients
1

full breasted chicken

1/4

stick of butter

1/4

tsp

of oregano

1/4

tsp

of chili powder

Salt and pepper to taste
Instructions
In a skillet add olive oil, and roast the garlic and onions until tender. Stir in flour, cumin, salt and pepper and let cook for 1 minute. Add chicken stock and let simmer for 2 minutes. Add green chiles and let simmer for another 2-3 minutes. Pull Green Chile Sauce off and let cool for 30 minutes.

While letting the Green Chile Sauce cool, pull out chicken and season evenly with oregano, salt, pepper and chili powder.


Light the Cowboy Hardwood Lump Charcoal in a charcoal chimney or mound inside your grill and let burn for 10-15 minutes. (Optional) Add 3-4 small pieces of hickory wood to the top of the charcoal for added flavor!


Place cast iron skillet over fire at least 5-10 minutes before cooking!

Once fire is medium heat, add chicken to cast iron skillet and let roast for 9 minutes per side. Add Green Chile Sauce on top of chicken and let simmer in sauce for 2-3 minutes. Stir and baste chicken with sauce while cooking.

This article does contain affiliate links to products that we personally use and support. Purchasing an affiliate product does make us a small commission at no cost to you. This helps us continue creating for our website. All words and opinions are our own, and we appreciate your support!