In every bite of this cheese burger, there is something American about it. From the Pennsylvania bacon to the Midwestern bleu cheese, the Red, White and Bleu Cheese Bacon Burger is a tribute to what makes this country great, its people!
Americans are hard workers that do not give up and inspire others to take a chance on life.
Post Sponsored by Cowboy Charcoal
Why use bleu cheese?
Bleu cheese is a massive compliment to the bacon & beef on the Red, White & Bleu Cheese Bacon Burger. The tanginess of bleu cheese is one of my favorite attributes about it.
It really brings a different burst of flavor to any food that you add it to. I love the creaminess of bleu cheese as well. This tends to balance out the crunchiness of the bacon and the saltiness of the burger. Definitely a must for making this bleu cheese bacon burger.
How can I make this burger better?
Well, I don't really think there is a way to make this burger better. But, you could definitely add some Bacon Wrapped BBQ Jalapeno Poppers to the side for this Independence Day meal.
The Jalapeno Poppers are a really great option for an appetizer before you devour the Red, White & Bleu Cheese Bacon Burger. Add them to your list while you are shopping for the burger ingredients.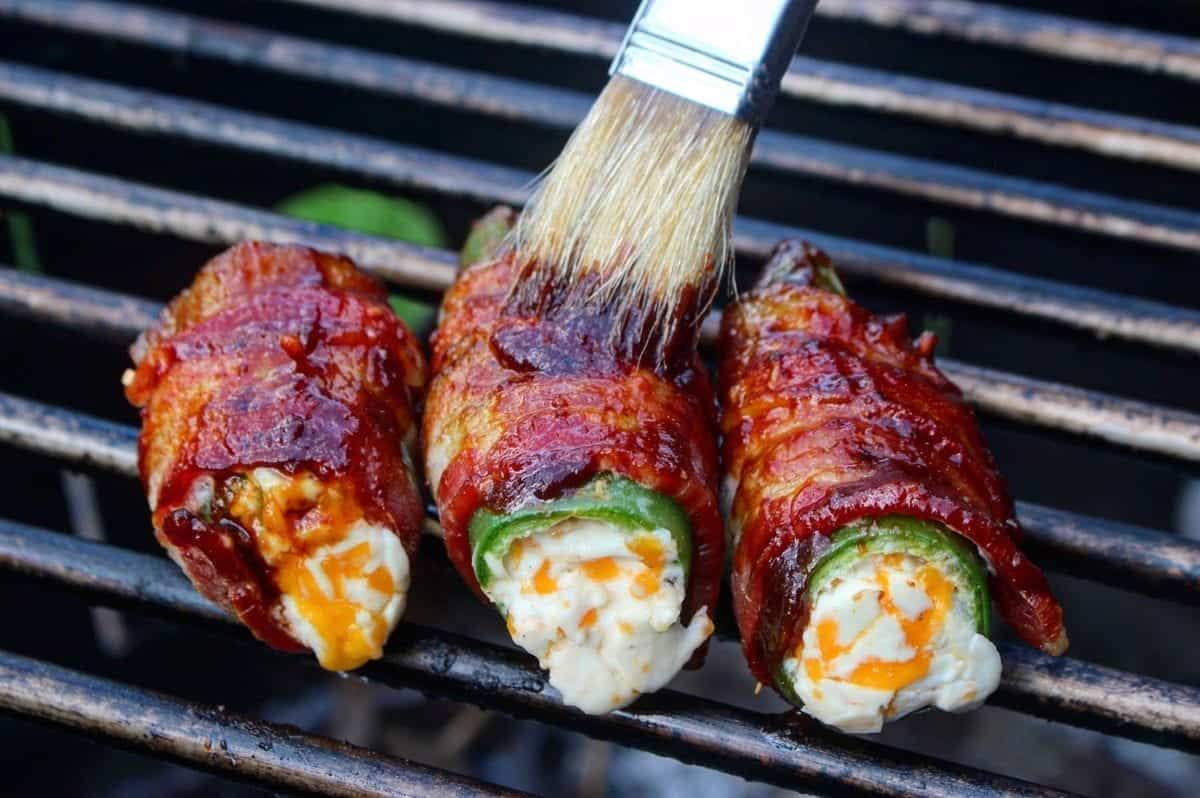 Lets enjoy Independence Day
In the end, it is all about enjoying g Independence Day with the people you love, grill some great food (like the recipe below), and honor those who have and are fighting for our freedom.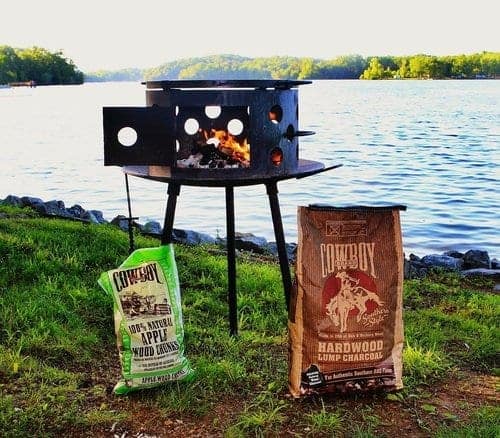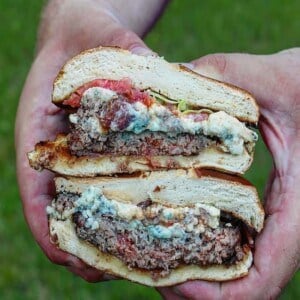 Red, White & Bleu Cheese Bacon Burger
A great burger for those that want to celebrate our Independence.
Ingredients
1

lb

of ground chuck beef

8

strips of cooked bacon

Pretzel bread burger buns

1

cup

of crumbled bleu cheese

1

tsp

of kosher salt

1

tsp

of black pepper

1

tsp

of chili powder
Optional:
Lettuce

Heirloom tomatoes

Onions

Handful of Cowboy Hickory Wood Chunks
Instructions
Light the Cowboy Hardwood Lump Charcoal in a charcoal chimney or mound inside your grill and let burn for 10-15 minutes.

(Optional) Place a handful of Hickory Wood Chunks onto fire and let burn for 5 minutes.

In a bowl, mix the ground chuck beef, salt, pepper, and chili powder thoroughly.

Once mixed, use your hands to mold burger patties to desired size (should make about 4 large patties).

Place patties on grill and let cook about 5 min per side. When the patties are within 2 minutes of being done, then place crumbled bleu cheese on top.

Grill burger buns, if desired, for about 1 minute.

Place the freshly grilled burgers onto the bun, add bacon and other toppings.

Enjoy! Also make sure to try out my Bacon Wrapped BBQ Jalapeno Poppers too!
This article does contain affiliate links to products that we personally use and support. Purchasing an affiliate product does make us a small commission at no cost to you. This helps us continue creating for our website. All words and opinions are our own, and we appreciate your support!