Skirt steak is one of my favorite meats to cook. It was my first meal over fire, and probably my favorite meal period. I also love Chipotles… So this is my take on a Chipotle Adobo Skirt Steak over hot Cowboy Charcoal!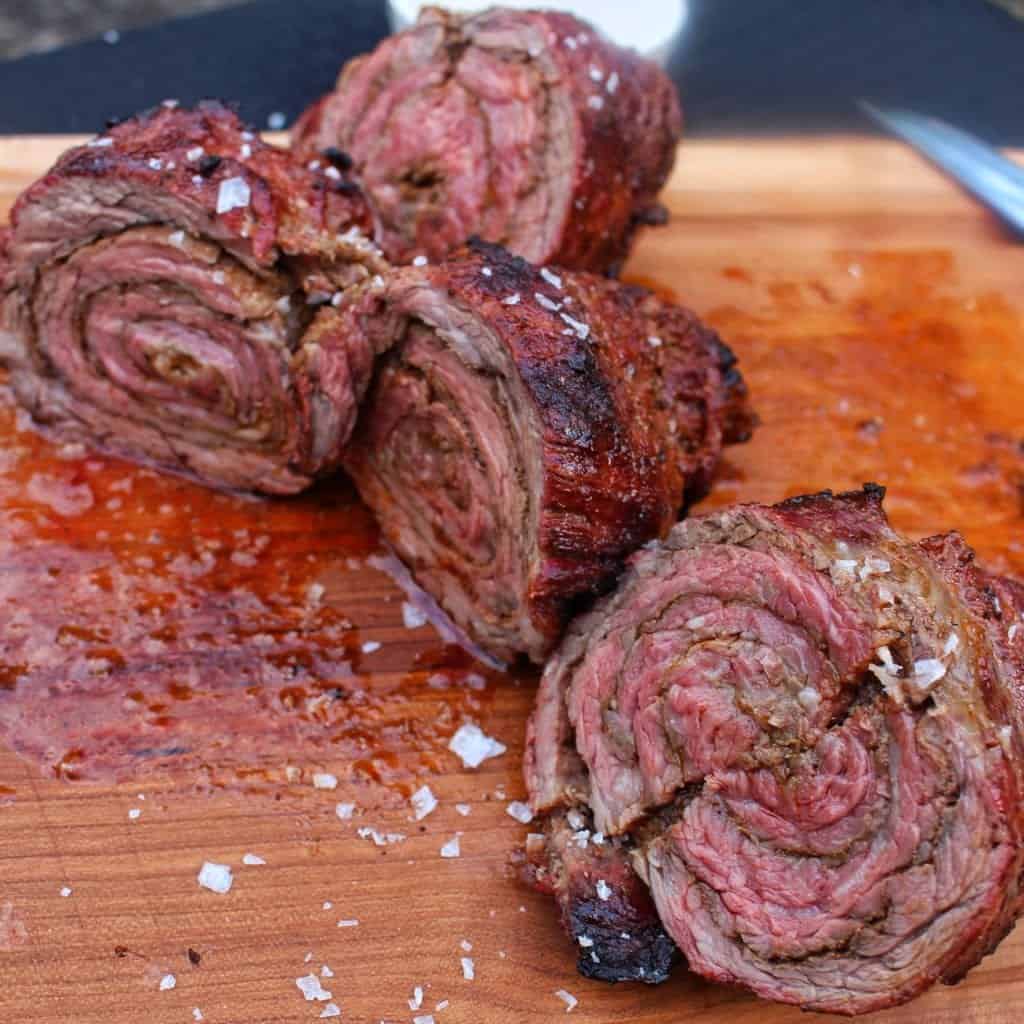 What Are Chipotles?
Chipotles are simply smoked & dried red jalapenos that are then added to seasonings for a kick. Smoking & drying them would help preserve the peppers for a lot longer, plus add a ton of new flavor to anything you are cooking.
What is Adobo?
Adobo sauce is a traditional portuguese sauce made of spices and vinegar that help preserve food as well. When you add adobo & chipotles together, then you get this rich and smoky sauce that can add deep flavor to chicken, pork, seafood or beef.
Let's Make Chipotle Adobo Skirt Steak!
For this recipe, I combined all of these flavors along with putting the steaks on the rotisserie. While you can easily marinate the skirt steaks and grill them, I chose to roll them up and let them slowly cook on the rotisserie to get that deep color and smoky flavor from the natural Cowboy Lump Charcoal.
Step by Step:
First, you are going to marinate the skirt steaks for 1-2 hours in the chipotle adobo sauce created below. Next, you will roll them up and set them on the rotisserie. After lighting your Cowboy Charcoal and creating a 3-zone fire, you will cook the skirt steak till its hits 120F or your preferred internal temperature. Let it rest for 12 minutes, then slice and enjoy. The spiral slice if both against the grain and fun to see!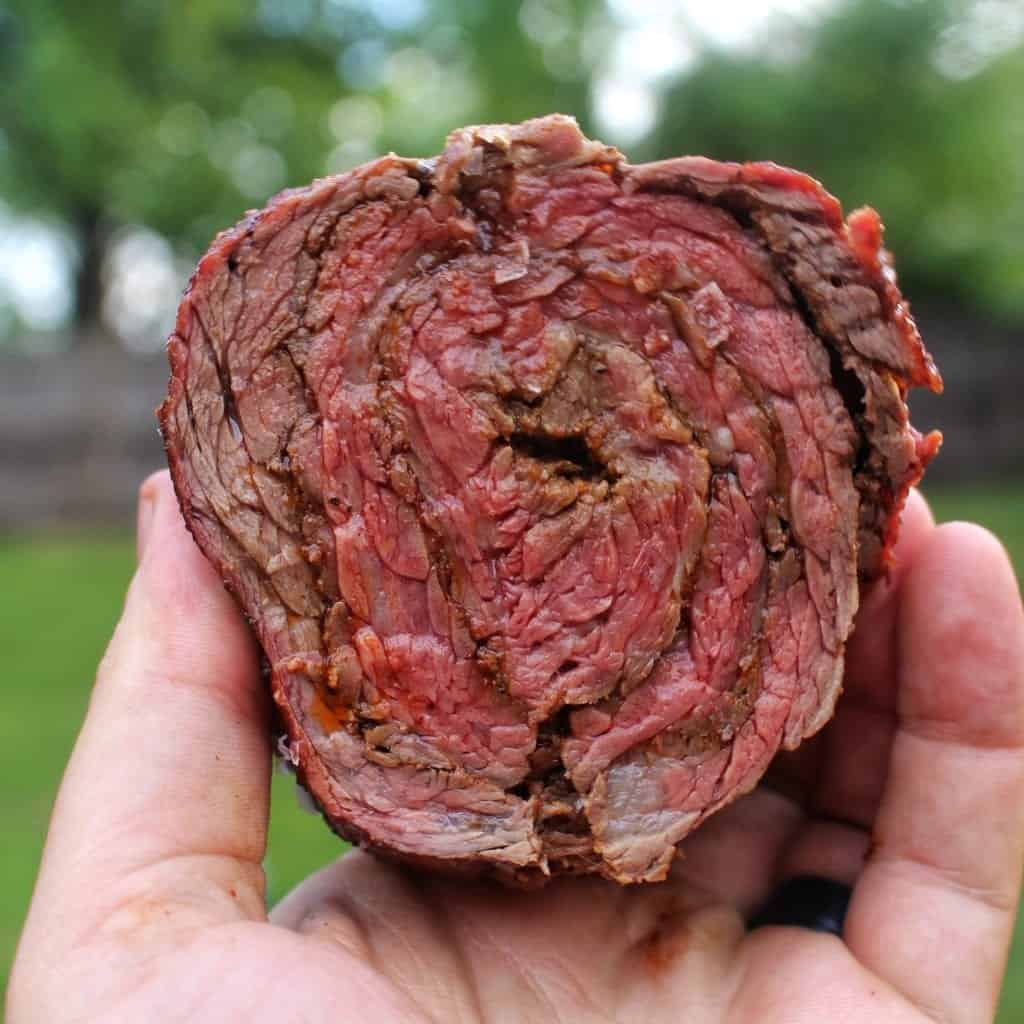 Chipotle Adobo Skirt Steak
Whether you grill or you rotisserie this steak, you will have a spicy but tangy skirt from the Chipotle Adobo sauce added in!
Ingredients
2

Skirt Steaks

trimmed w/o silver skin

1

can of chipotles in adobo

pureed

1.5

tbsp

of sea salt

1

tbsp

of garlic powder

1

tbsp

of ground cumin

1

tbsp

of black pepper

1.5

limes

juiced

Olive oil
Instructions
In a bowl, add the skirt steak, pureed chipotle adobo sauce, sea salt, garlic powder, ground cumin, black pepper, limes and olive oil. Let the steak marinate in the fridge for 1-2 hours.

Use some

Cowboy Southern Style Hardwood Lump Charcoal

to light fire and let burn for 10-15 minutes. Once Charcoal is white hot, push into two separate piles for 3-zone indirect grilling. If you choose to use a rotisserie, then have the spit going between the coals.

Pull out skirt steaks, roll them into a ball and skewer them onto the rotisserie. Let cook on high heat for 30-40 minutes or until it reaches 120F internal.

Once steak is done, pull off spit and let rest for 12 minutes. Season with additional salt, slice and serve!
This article does contain affiliate links to products that we personally use and support. Purchasing an affiliate product does make us a small commission at no cost to you. This helps us continue creating for our website. All words and opinions are our own, and we appreciate your support!