High quality steak is the key to every cook. Seems simple right? Meat which is raised by people who actually care, then produces high quality flavor. That is what the crew at Hippie Cow Beef believe anyway! And that is the meat I used for my new Espresso Rub T-Bone Steak recipe.
WHO IS HIPPIE COW BEEF?
Hippie Cow Beef is all about raising happy cows that equate to healthy beef. They want to simplify the beef industry into high quality meat that is pasture born, pasture raised, non-GMO, non-feedlot, quality tasting animals. They are pushing towards the new standard for beef.
WHY SHOULD YOU CARE?
You should be aware of everything that you eat, especially meat. If you want the best for you health and for your fire cooking, then you should be eating the best that the meat industry has to offer. That is why I am working with Hippie Cow Beef to show off just how amazing their beef can taste like with my Espresso Rub T-Bone Steak!
MY ESPRESSO RUB T-BONE STEAK
Sweet, savory and spicy rub on a top notch t-bone steak raised in America from Hippie Cow Beef. This Espresso Rub T-Bone Steak is just a small taste of how beef should really taste. Plus, you should never underestimate the power of good espresso on your steak. Coffee and beef are a pairing most people do not think of doing. It will blow your mind! Check out my new Espresso Rub T-Bone Steak recipe below.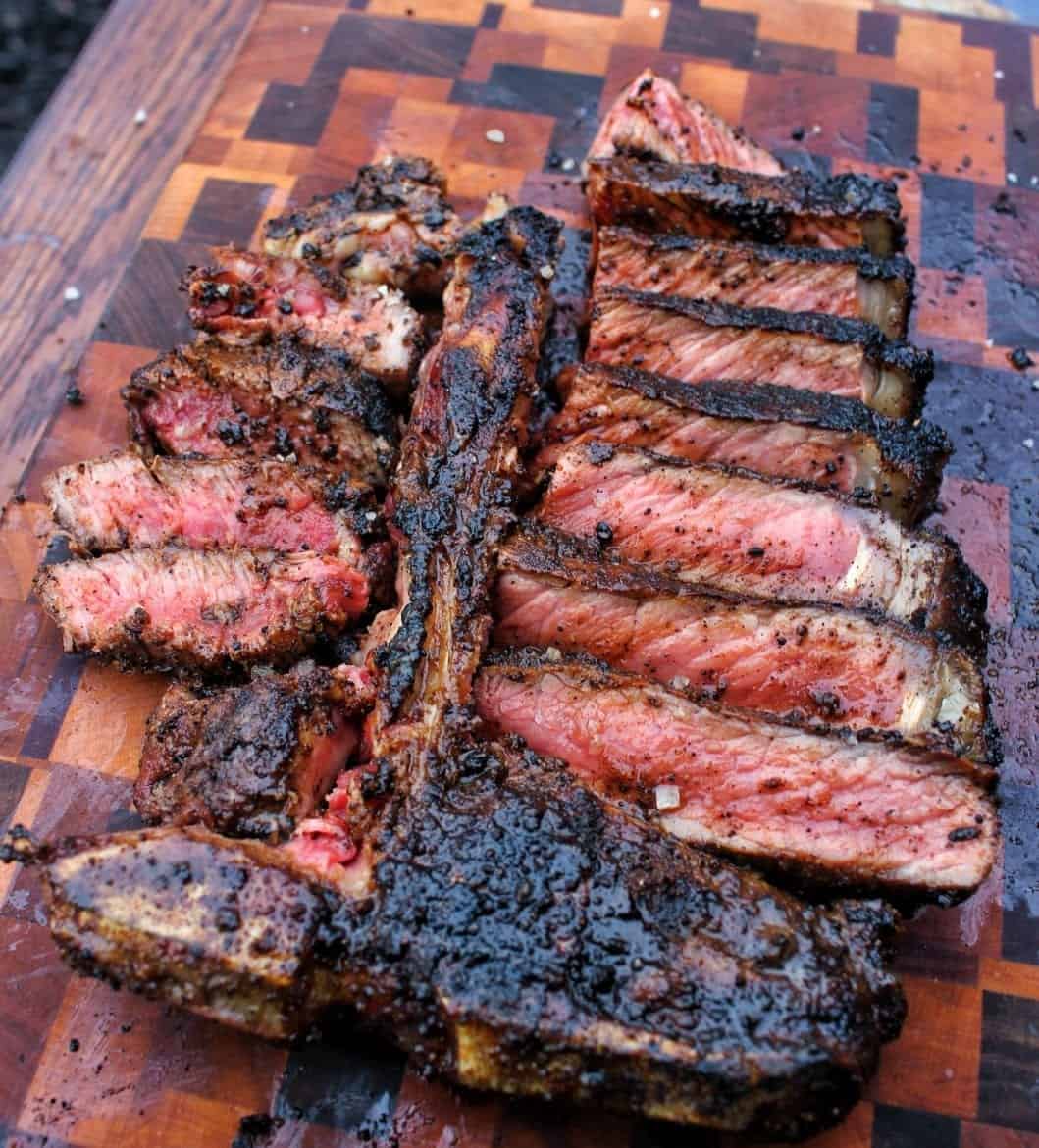 Print Recipe
Espresso Rub T-Bone Steak
Combine the richness of espresso and the juiciness of steak in these Espresso Rub T-Bone Steak recipe!
Ingredients
T-BONE INGREDIENTS:
1 Hippie Cow Beef T-Bone Steak

2 sprigs of Rosemary

1 tbsp of Butter

Olive Oil
ESPRESSO RUB INGREDIENTS:
1 tbsp of Sea Salt

½ tbsp of Ground Espresso

½ tbsp of Black Pepper

½ tbsp of Sugar

2 tsp of Garlic Powder

2 tsp of Onion Powder

1 tsp of Cumin
Instructions
Build a medium-high heat fire for direct grilling. Add rosemary to coals and let burn 1 minute before cooking.

Season steaks with olive oil and Espresso Rub. Add steak to grill for 4 minutes per side. Add butter to top of steak 2 minutes before pulling off.

Remove steak from skillet and let rest for 10 minutes.

Slice, serve and enjoy!
Notes
Equipment: Hippie Cow Beef T-Bone, Cutting board, knife, charcoal and tongs.
This article does contain affiliate links to products that we personally use and support. Purchasing an affiliate product does make us a small commission at no cost to you. This helps us continue creating for our website. All words and opinions are our own, and we appreciate your support!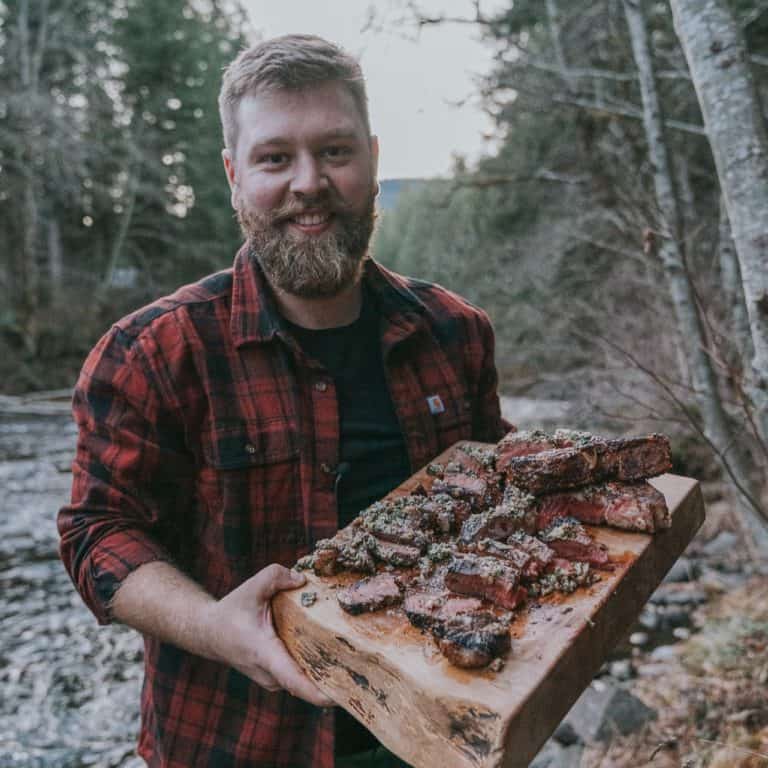 Derek is the driving force behind Over the Fire Cooking. He started cooking with live fire in 2016 and decided to start a social media page so his friends and family could follow the journey. Fast forward to today and Over the Fire Cooking has spread across multiple platforms with millions now following Derek's fire cooking journey. He's a southern fellow who enjoys everything from classic BBQ to Central and South American inspired dishes. Whatever he's cooking up, it's guaranteed to be so freakin' delicious!