Who does not love a good cup of chili? As the weather keeps getting colder, there is nothing like a warm cup of chili to wrap your fingers around. Full of so much deliciousness, chili is the most quintessential fall meal. So why not pair it with some flavorings of fall like pumpkin spice?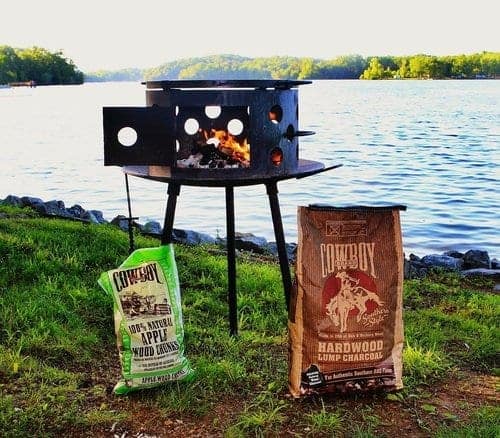 The recipe below is a small twist of my families classic chili. Add some pumpkin spice to the dish and you have a sweet & spicy flavor that everyone will love.
Not feeling like adding pumpkin? Try using habanero spice instead to give a major kick! Don't forget to add some mesquite wood chunks to the fire to give the food a nice smoky flavor! So grab your favorite dutch oven and build a fire because this meal is ready to be cooked right now!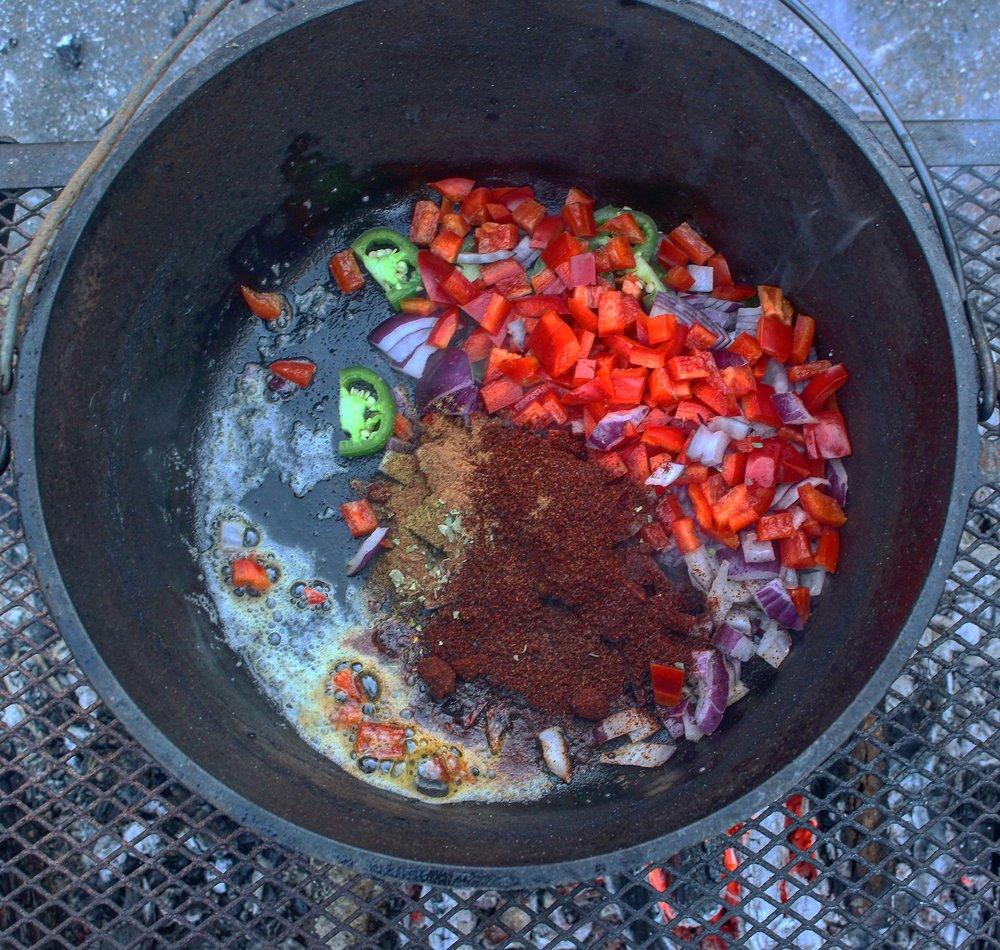 Tips for Cooking the Chili
This is a classic fall chili. Made with ground beef, pork and a bunch of other top quality ingredients. I highly recommend trying the chili with the pumpkin spice first. It will really add some sweetness to the dish without taking away any of the spiciness.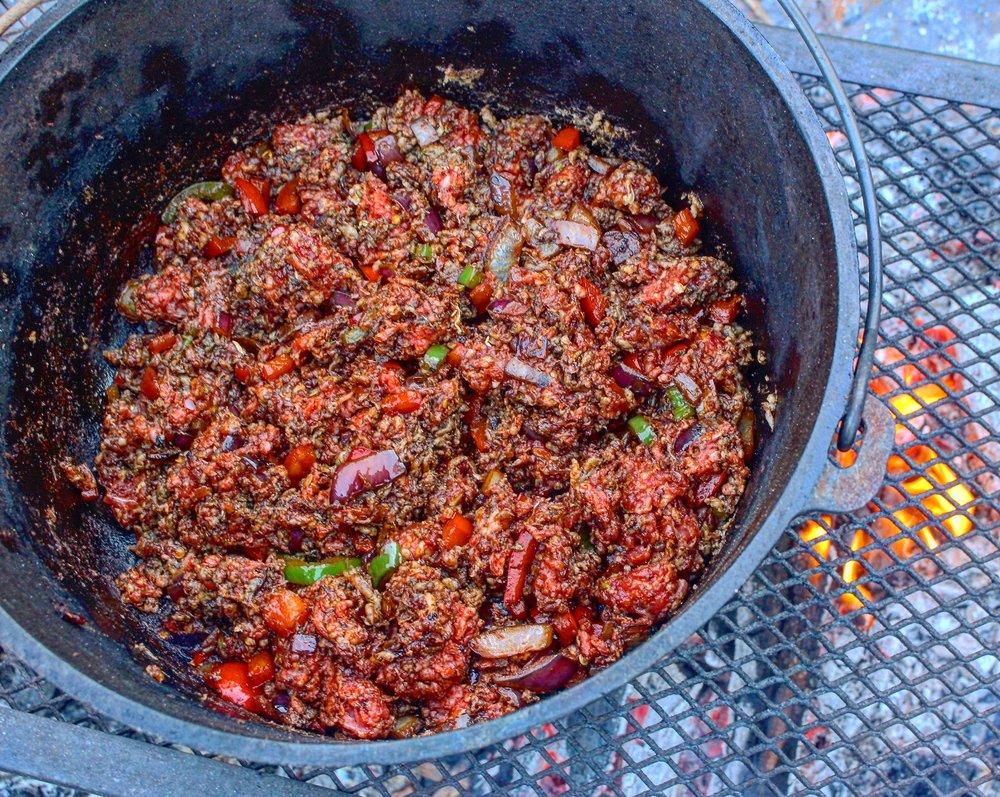 If you really love this recipe, then try it without the pumpkin spice! My family eats this all year round. We just add a seasonal flare to it. In the winter, we add nutmeg & dark beer. In the summer, we use a pale ale beer. By the spring, we add some rosemary and thyme to the chili! It's a fantastic dish all year round.
Fall Festive Chili
A massive pot of chili for anytime of the year it just happens to be fall.
Ingredients
1

lb

of Ground Beef

1.

b of Ground Italian Sausage

1

large red bell pepper

chopped

1

red onion

chopped

1

jalapeno

chopped

1/4

cup

of chili powder

1

tbsp

ground cumin

1/2

teaspoon

Pumpkin Pie Spice

1/2

teaspoon

dried oregano

4

cloves

of garlic

minced

2

15oz cans of dark red kidney beans

1

15oz can of black beans

1

28oz can of diced tomatoes

1

6oz can of tomato paste

1

12oz can of beer

1/4

stick of butter

Salt

to taste
Instructions
Using a campfire or some Cowboy Hardwood Lump Charcoal, light fire and let burn for 15-20 minutes. Add 3-4 pieces of mesquite wood to the top of the campfire every 30 minutes for added flavor!

Place dutch oven over the fire to heat up about 15 minutes before cooking.

Season dutch oven with butter to prevent sticking or burning while cooking.

Once cast iron is hot, add red bell pepper, red onion, jalapeno, chili powder, ground cumin, pumpkin pie spice, dried oregano, & garlic. Stir & let simmer for 5 minutes.

Add ground beef and sausage to the pot and let cook for 7-8 minutes or until the meat is browned. Make sure to break down meat into smaller parts using a wooden spoon or spatula.

Once meat is done, add (with juice) kidney beans, black beans, diced tomatoes, & tomato paste. Pour in your can of beer and stir.

Let chili simmer for about 1 hour to 1.5 hours or until thickened. Make sure to stir occasionally and maintain heat around the fire at all times.

Once done, serve with rice, sharp cheddar cheese and sour cream. Enjoy!
This article does contain affiliate links to products that we personally use and support. Purchasing an affiliate product does make us a small commission at no cost to you. This helps us continue creating for our website. All words and opinions are our own, and we appreciate your support!