Its football time again, and nothing quite beats tailgating season. The smell of good food, fresh beer and the potential for a winning season is in the air. Plus, you get to enjoy food with family and friends while watching your favorite teams win games. So why not enjoy this tailgating season will some of my new Spicy BBQ Cola Wings recipe?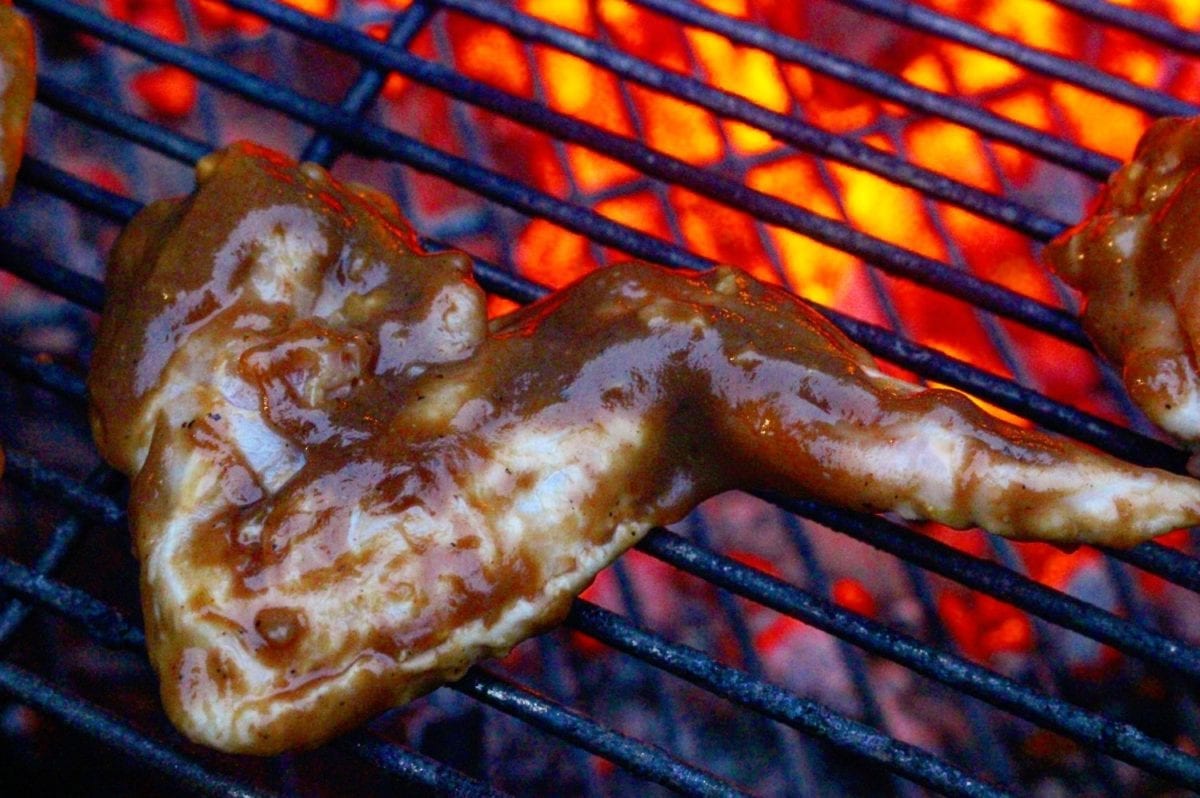 What are Spicy BBQ Cola Wings?
Introducing my Spicy BBQ Cola Wings. Full of spicy flavor from the Cowboy Prairie Fire BBQ Sauce and hints of sweetness from a fresh can of cola. These new fan favorites are easy to make, super delicious, and guaranteed to be a win at your next tailgate.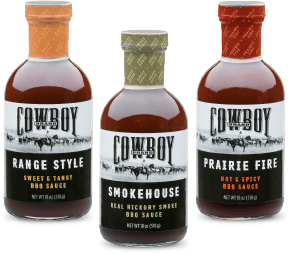 This is not the only meat that you could cook at the tailgate, but they will definitely add some flare. Prep the BBQ sauce at home and throw them on the grill before the big game! You can feed a whole army of friends and family with these Spicy BBQ Cola Wings.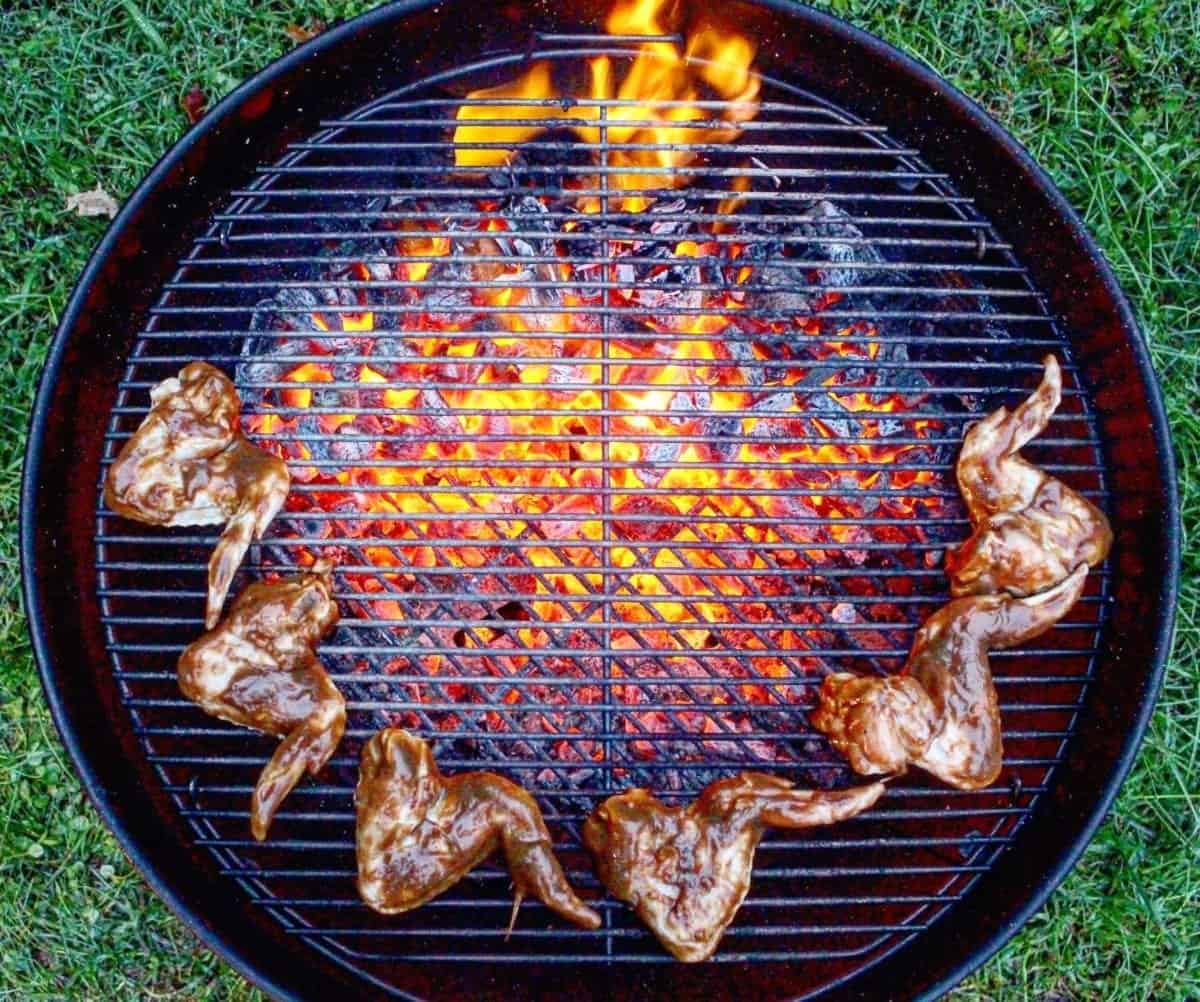 How Do I Make Them?
Watch the video above or read my Spicy BBQ Cola Wings recipe below for how to make these wings. Enjoy football and tailgating the right way! Plus, make sure to try out some of my other recipes like BBQ Bison Burger or Maple Bourbon Ribs.
Lastly, make sure to subscribe to my new YouTube Channel where I will be making more recipe & how-to videos. Make sure to leave a comment about something you would like to see me cover!
Related Recipe: Smoked BBQ Pork Belly!
Spicy BBQ Coal Wings Video
Spicy BBQ Cola Wings
Wings filled with the sweet and spicy flavors of hot BBQ sauce and Cola.
Ingredients
4-5

lbs

of Chicken Wings

Wingettes can be used as well!

2

cups

of Cowboy Prairie Fire BBQ Sauce

1 12

oz

can of your favorite cola

2

tbsp

Worcestershire sauce

1

tsp

garlic powder

1/4

cup

of white flour

Salt & pepper
Instructions
In a bowl, add Cowboy Prairie Fire BBQ Sauce, can of cola, Worcestershire sauce, garlic powder, salt & pepper. Mix thoroughly.

Pour mixture into saute pan, add flour to thicken and bring to a boil. Stir frequently to prevent burning.

Pull mixture off heat & add Chicken Wings. Coat wings in sauce completely.

Light the Cowboy Hardwood Lump Charcoal in a charcoal chimney or mound inside your grill and let burn for 10-15 minutes. (Optional) Add 3-4 pieces of apple wood to the top of the charcoal for added flavor!

Once charcoal is hot (around 325-350F), move all of it to one side of grill in order to indirectly cook the chicken. (Optional) Add soaked apple wood smoking chips for added flavor!

Place chicken on opposite side of charcoal and cook 8-10 minutes per side.

Pull chicken off and coat with more Cowboy Prairie Fire BBQ Sauce

Serve & enjoy the football game!
Notes
This article does contain affiliate links to products that we personally use and support. Purchasing an affiliate product does make us a small commission at no cost to you. This helps us continue creating for our website. All words and opinions are our own, and we appreciate your support!