Ever been to a Brazilian steakhouse? They know how to cook meat over a fire! Well why not save the money and eat like a king at your home. At least, that is what I am trying to do! Introducing my new Rotisserie Picanha recipe cooked over hot Cowboy Charcoal. Tender and delicious picanha lathered in garlic, onion, salt and pepper rotating over the fire until that fat cap has rendered. This is a great meal to impress your friends with on dinner night. Bring them over for dinner and slice some picanha off the skewer in front of them…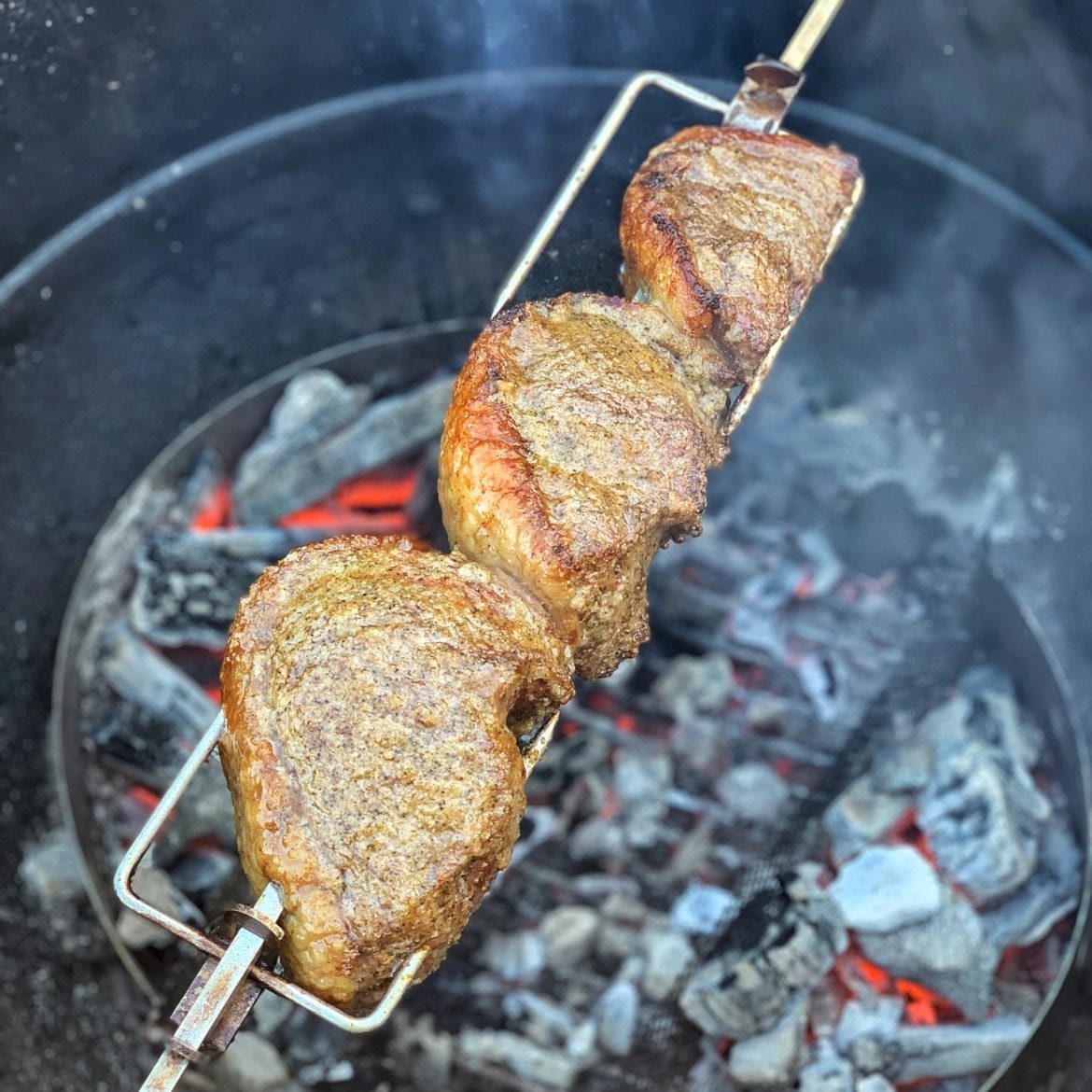 Oh wait, you can do that?
How to Cook the Rotisserie Picanha
But first, if you're new to this cut, start by reading What is Picanha before we get started.
Like in most Brazilian steakhouses, they cook their picanha on a spit over a fire until the beginning layer is done. Then they slice, serve and place the skewer back on the fire to keep cooking. This is a traditional way of keeping the meat hot and juicy but also perfectly cooked! Give your friends a crazy cool treat by cooking the picanha until the first inch is perfect. Slice it off onto their plate and give them a side of Chimichurri. That is an experience you will never forget.
Or, you can cook the whole Rotisserie Picanha and serve it classically. Just make sure to have the meat rest completely before serving, and that you gauge the temperature at the thickest part of the meat that is away from the skewer. Otherwise it will mess up your temperature gauge reading.
Either way, just make sure to have clean and natural lump charcoal like Cowboy Charcoal when you are cooking this Rotisserie Picanha. You want the outside layer to be delicious and smoky. Enjoy!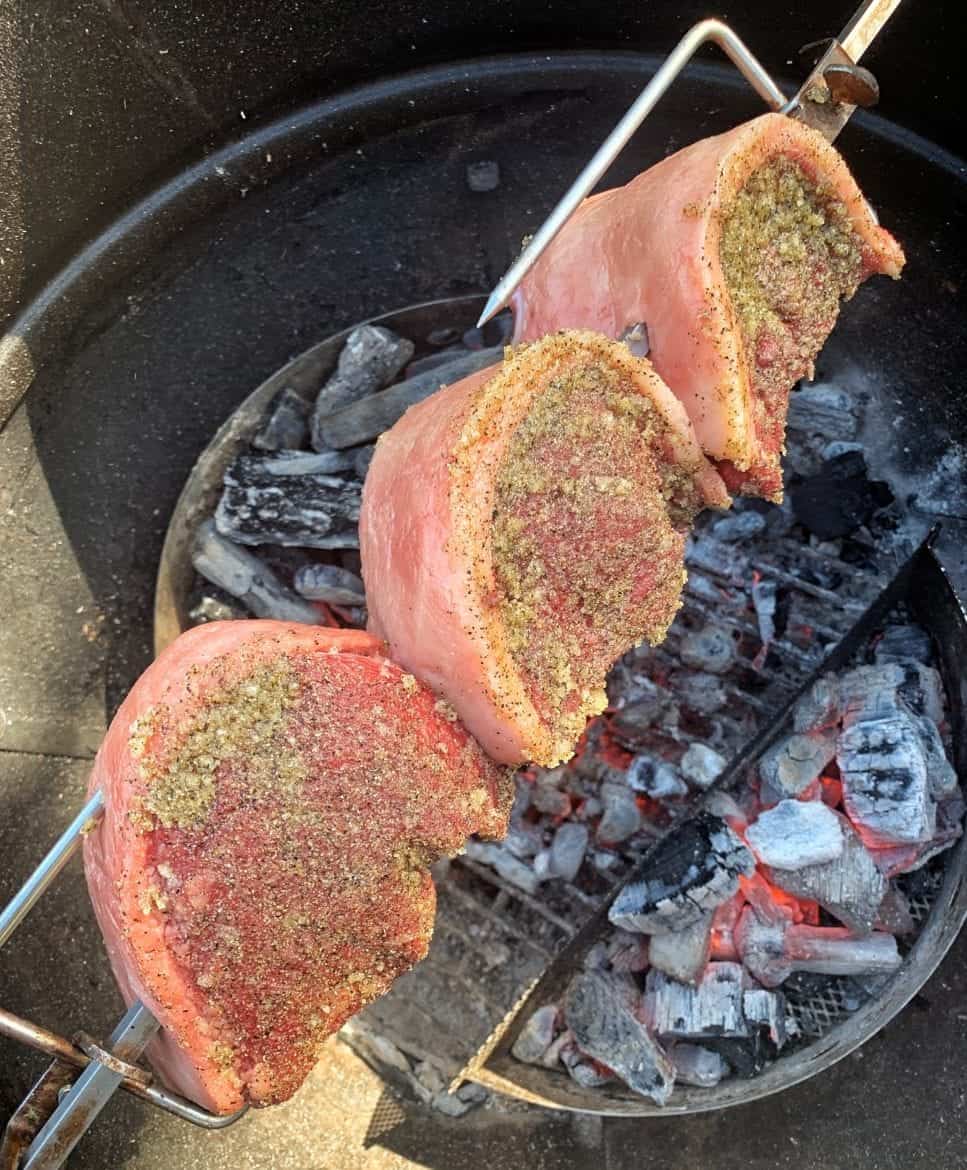 Rotisserie Picanha
Learn the art of cooking picanha over the fire on a spit with this recipe. Delicious and smoky Rotisserie Picanha with a little bit of chimichurri.
Ingredients
1

whole picanha

cut into equal strips

2

tbsp

of coarse sea salt

2

tbsp

of black pepper

2

tsp

of garlic powder

1

tsp

of onion powder

Olive oil
Instructions
On your rotisserie skewer, make picanha into a "C" shape and secure onto skewer. Lather with olive oil and season using all the seasonings above.

Place skewer over the fire, turn on rotisserie and cook for 30-40 minutes or until the internal temperature is 125F. *Tip* If you want to cook quicker, pull skewer off grill and slice the outside layer to serve. Place the skewer back on the grill to let cook until done again.

Let meat rest for 8 minutes, slice and serve with

Chimichurri

!
This article does contain affiliate links to products that we personally use and support. Purchasing an affiliate product does make us a small commission at no cost to you. This helps us continue creating for our website. All words and opinions are our own, and we appreciate your support!