I don't know who was the first person to want to try lobster tail, but they are a genius. The hearty meat from these seafood kings is delicious, especially when you add butter and fire! Knowing how to grill a lobster tail is very easy to learn and can be used to impress anyone that comes over to try your fire cooked food.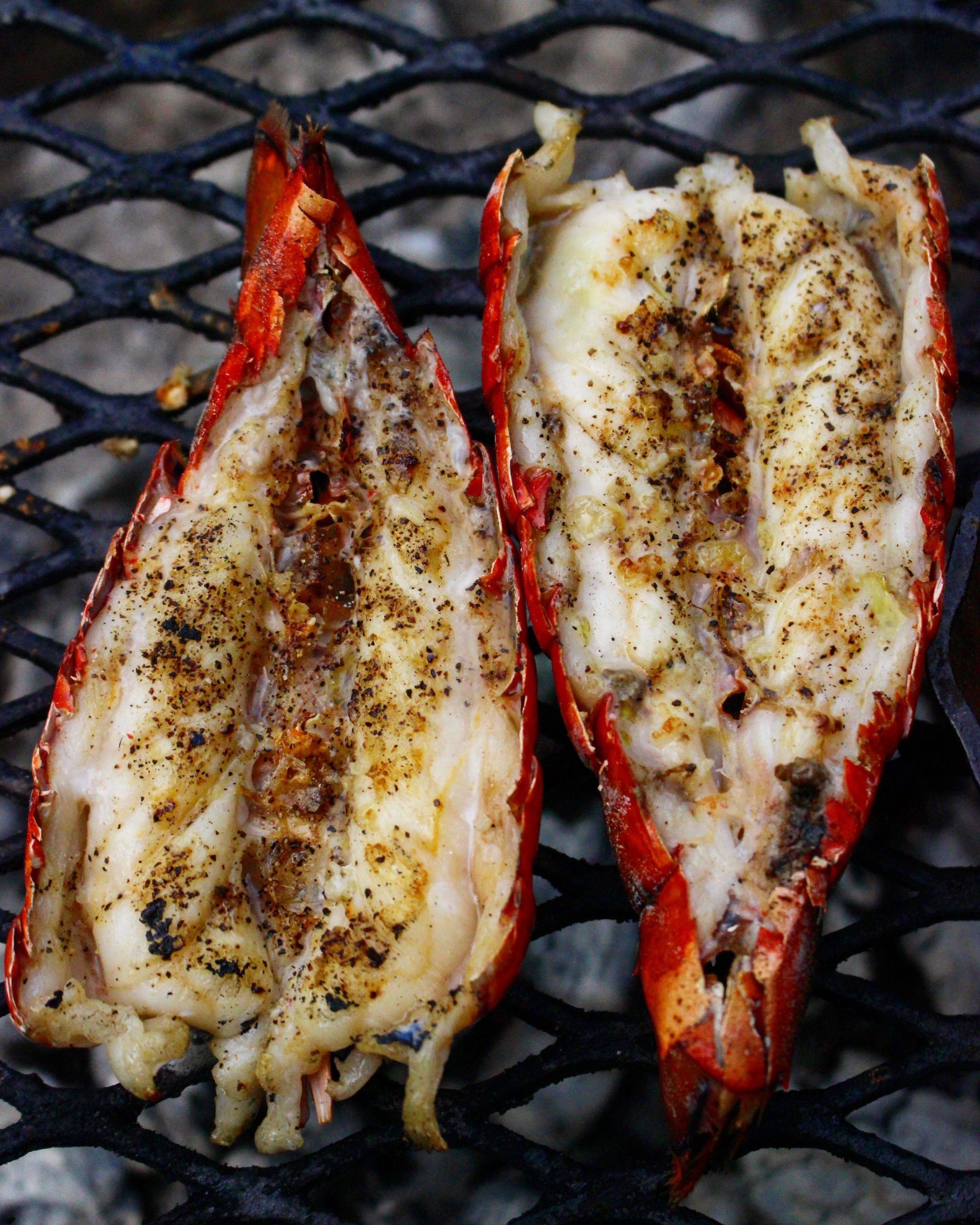 Hey, you could even make these this Sunday for the next Game of Thrones episode! Either way, I am sure that my fire cooked lobster tail recipe will make everyone name you King of the Grill.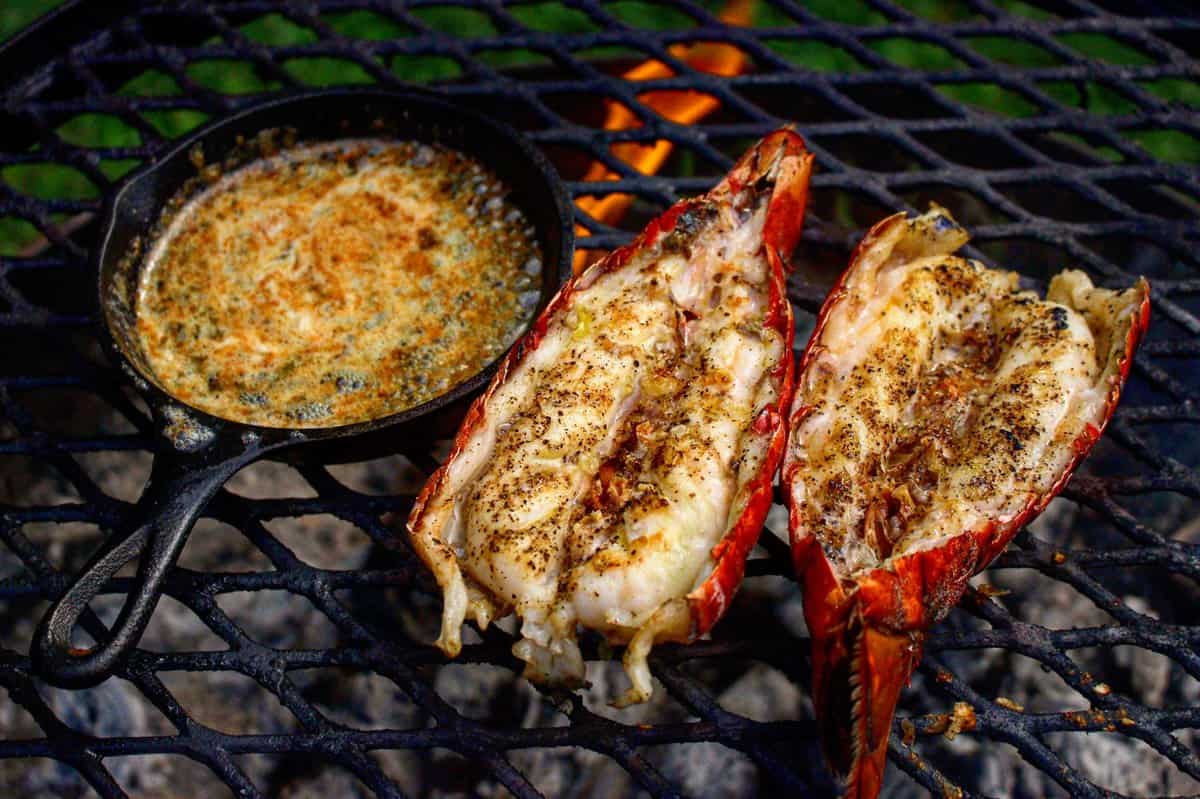 Different Ways of Grilling Lobster
There are a ton of ways for cooking lobster tails. In my Grilled Lobster Tail recipe, you actually will split the lobster in half from the back. This will allow the meat a wider spread to cook so that everything is evenly placed on the grill.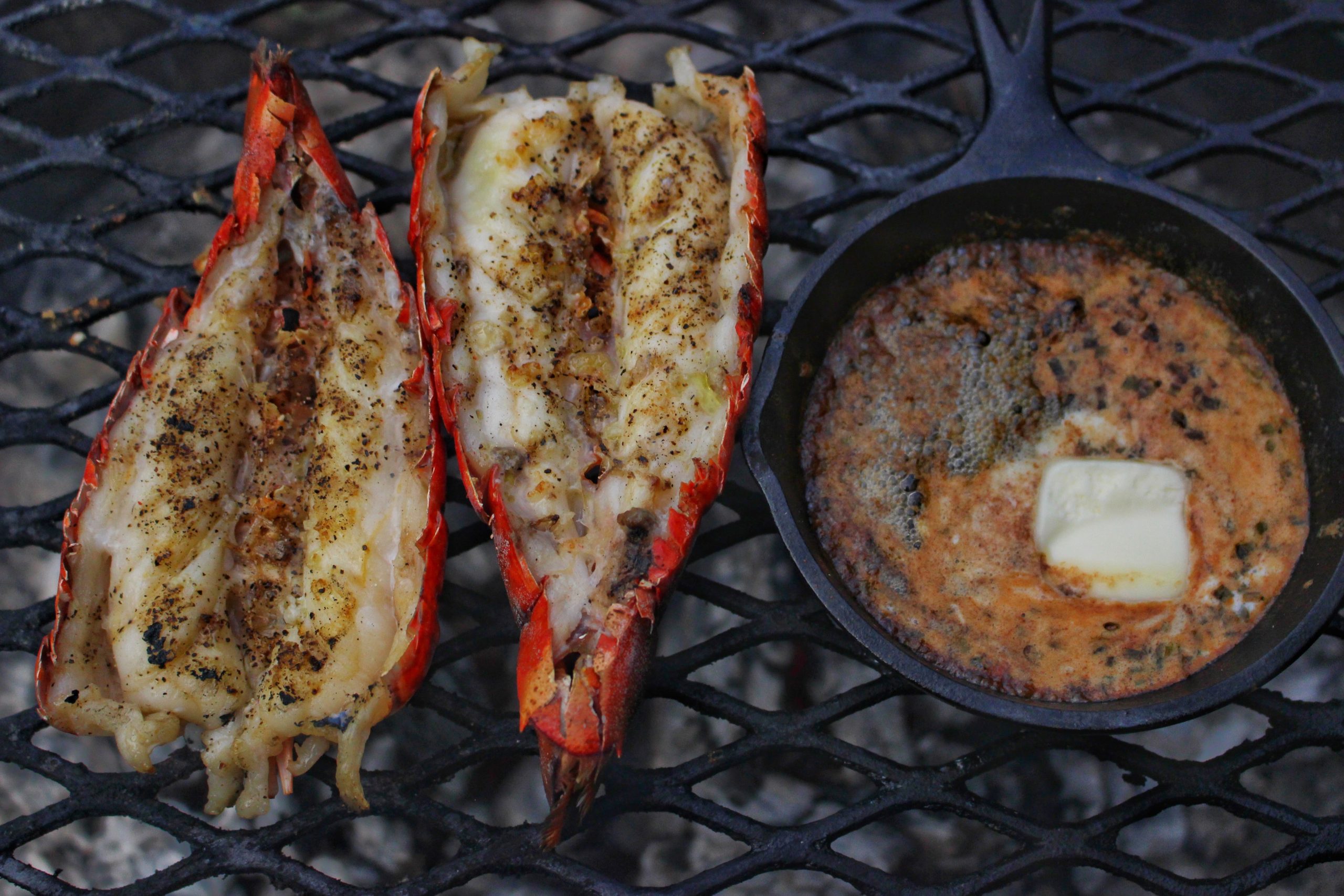 You can definitely cook this way if you like! You can also grill them with the flesh pulled out!
Tips for Cooking the Grilled Lobster Tail
My only tip for cooking the grilled lobster tails is to add the butter sauce! The chive butter sauce below is one of my favorites to add on seafood. Butter makes steak, seafood, and more better.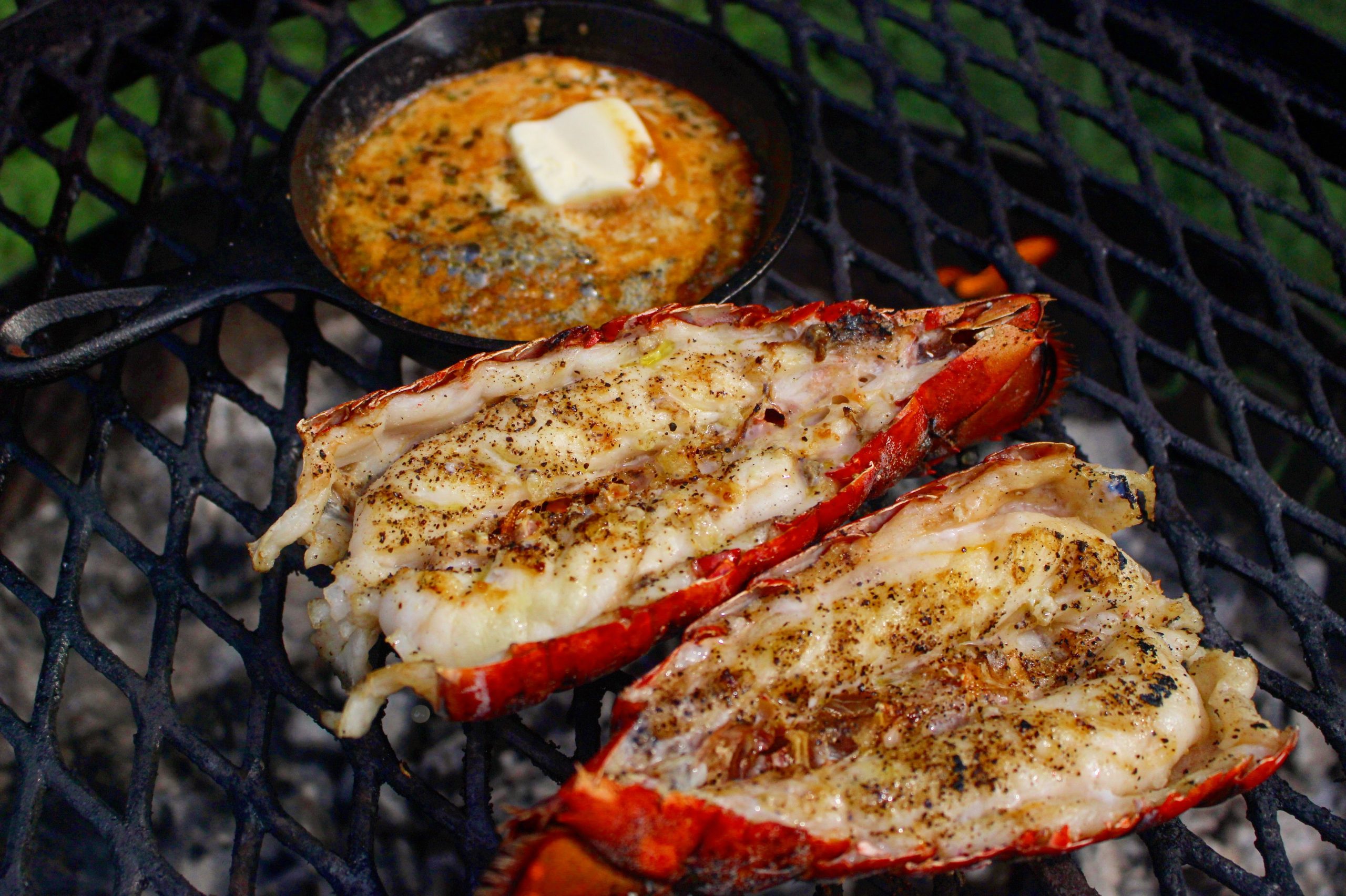 In fact, adding sauce to anything is delicious! While the chive butter sauce is totally optional, it makes lobster tails incredibly good. Definitely make the Grilled Lobster Tails with a decent amount of butter on top!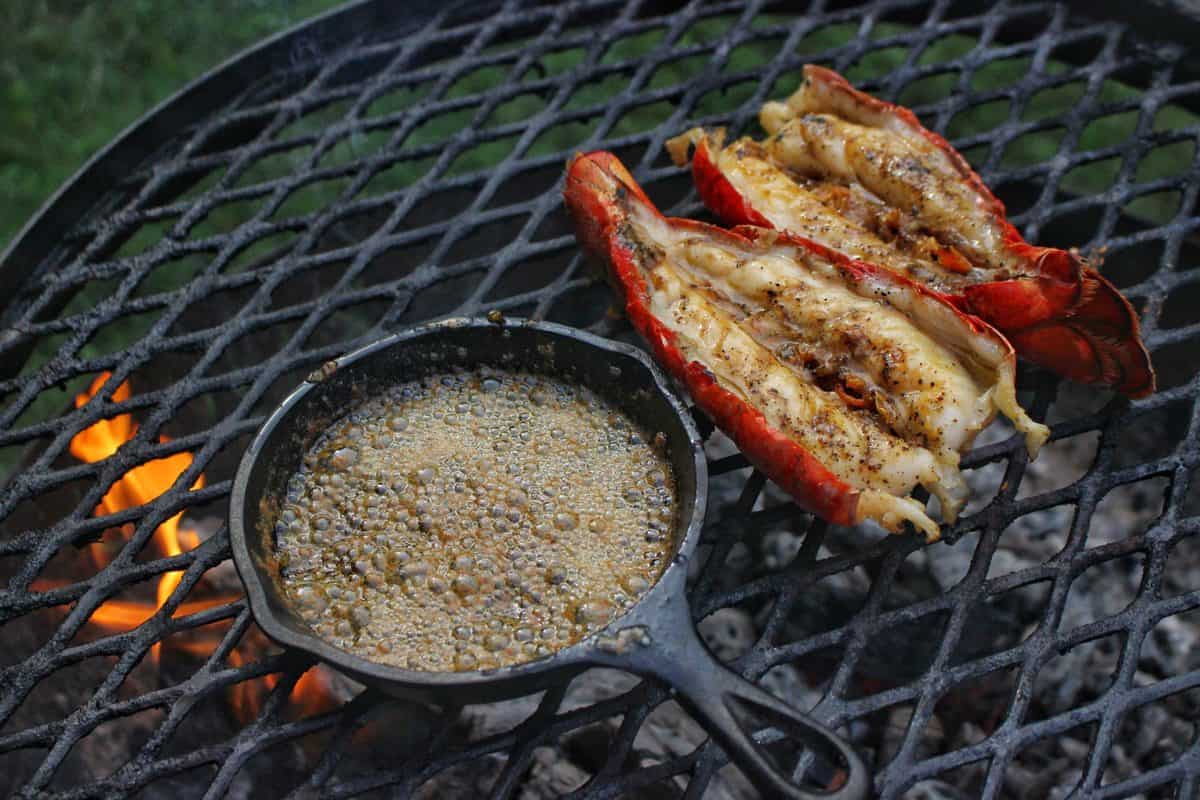 Grilled Lobster Tail
Whole lobster tail grilled over fire with an herb butter sauce to baste.
Ingredients
Grilled Lobster Tail Ingredients
2

North Atlantic lobster tails

2

tbsp

of olive oil

Salt and pepper to taste
Chive Butter Sauce Ingredients (Optional)
1/2

stick of butter

1

tbsp

fresh chives

1

tbsp

paprika

1

clove

of minced garlic

Salt and pepper to taste
Instructions
Using scissors, cut the lobster tails shell down the back making sure to only cut the shell. Do not cut the tail. With a knife, cut the lobster tails down the line you cut with the scissors making sure not to cut all the way through the lobster. Fold the lobster tails in half so that the meat is exposed from the cutting side (see photo below). Season the lobsters with olive oil, salt, and pepper.

Light the Cowboy Hardwood Lump Charcoal in a charcoal chimney or mound inside your grill and let burn for 10-15 minutes. (Optional) Add 3-4 small pieces of apple wood to the top of the charcoal for added flavor!


When the fire is at a nice medium to medium high heat, place the lobster tails on top of grill grate with flesh side down first. Let cook for about 6 minutes per side.


(Optional) If you want to serve with the Chive Butter Sauce, place all the ingredients into a cast iron skillet and set on top of fire. Let cook until the butter is nice and melted. Once melted, use a brush to apply butter to the lobster tails.


Serve and enjoy your Grilled Lobster Tails!
This article does contain affiliate links to products that we personally use and support. Purchasing an affiliate product does make us a small commission at no cost to you. This helps us continue creating for our website. All words and opinions are our own, and we appreciate your support!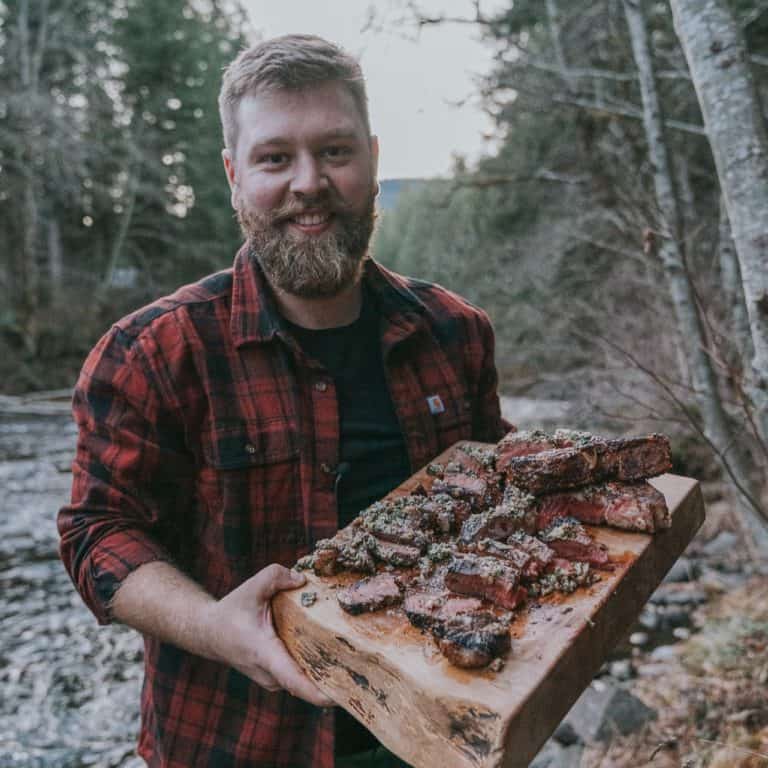 Derek is the driving force behind Over the Fire Cooking. He started cooking with live fire in 2016 and decided to start a social media page so his friends and family could follow the journey. Fast forward to today and Over the Fire Cooking has spread across multiple platforms with millions now following Derek's fire cooking journey. He's a southern fellow who enjoys everything from classic BBQ to Central and South American inspired dishes. Whatever he's cooking up, it's guaranteed to be so freakin' delicious!