It's time for some wings!!! That is right. We are back at it over the fire using the amazing Oklahoma Joe's Highland offset smoker. This kick-butt pit will help us get that amazing smoky goodness for these Smoked and Fried Sticky Wings. Not a fan of wings? Well then this recipe will change your mind.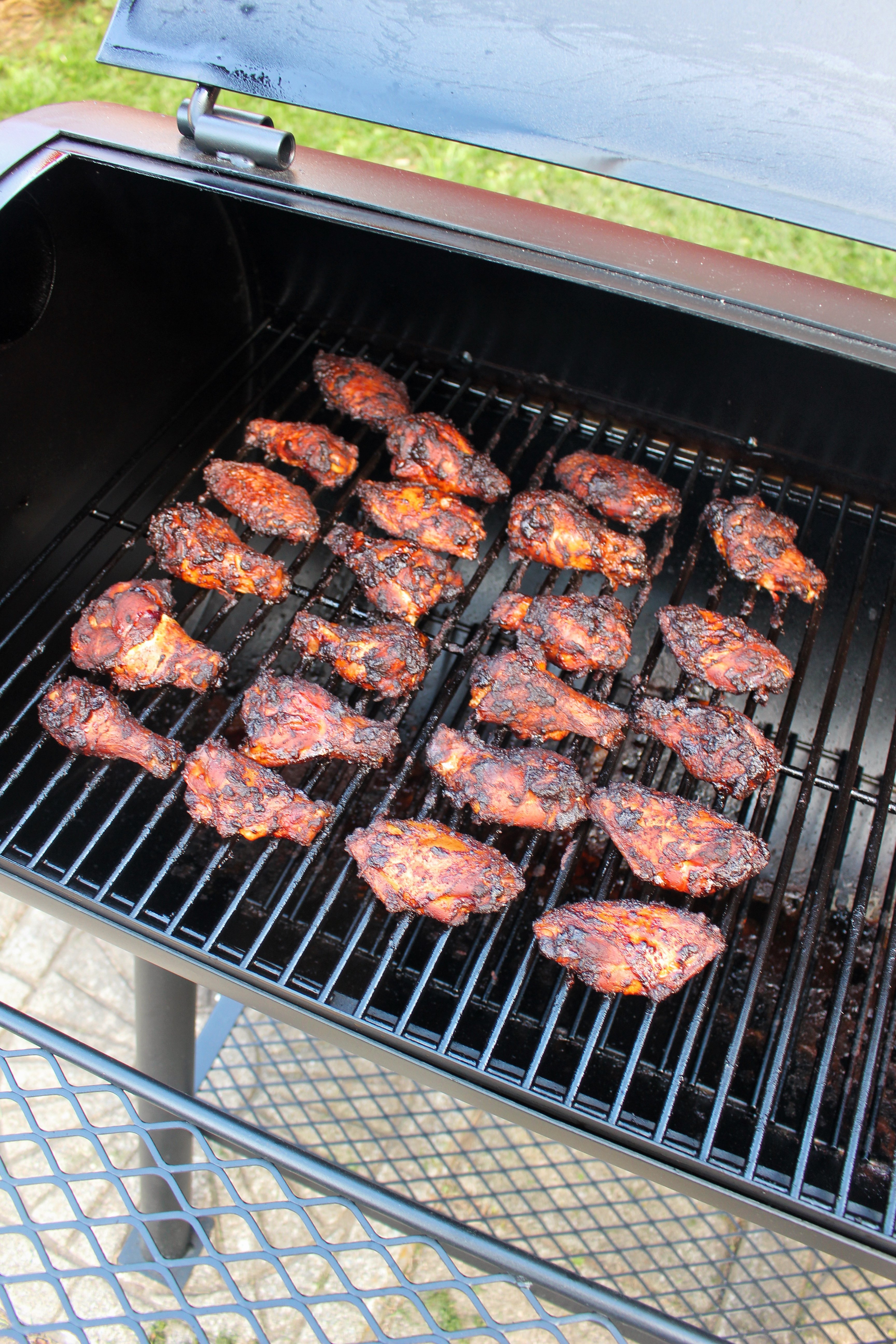 Smoked and Fried Sticky Wings are Easy with Oklahoma Joe's
If you don't like wings, then you are crazy. I know that is blunt, but c'mon! They are so freaking delicious. I have spent a massive part of my fire cooking career trying to master wings, and using the Oklahoma Joe's Highland has been a game changer.
Traditionally, I will grill my wings over fire, fry them and finally toss them in some type of sauce. While I love that old and faithful method, you end up missing a ton of the smoke flavor that you can only get with an offset smoker. It really makes a difference in the flavor profile.
By smoking the wings, you will get a robust crust (say that 10 times fast) on the outside of your wings while still keeping that juiciness on the inside. The Oklahoma Joe's Highland is a great choice for getting that smoky goodness right before being seared off in a vat of hot oil. Speaking of oil, why do I fry wings?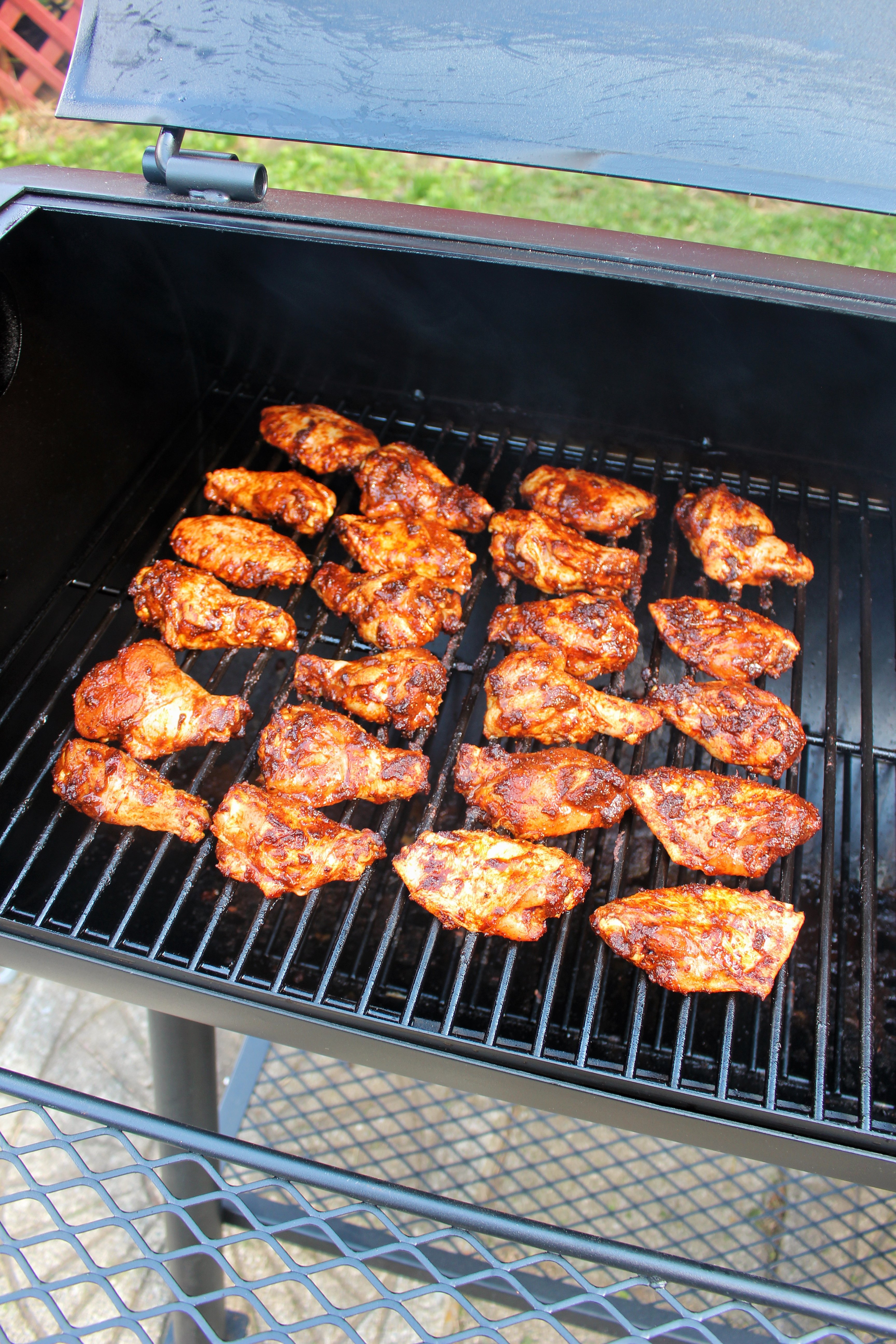 Why Do I Like to Fry my Wings?
A few years ago, a couple of cooking friends of mine told me the key to all good wings: frying them. By getting those wings into hot oil, you not only make a really awesome crispy outside, but also seal in the smoky flavor from the Oklahoma Joe's offset smoker!
I prefer to fry my wings in either peanut oil or canola oil. Whatever you choose to use, make sure to get an oil that has a high smoke point as you do not want to burn your wings. Frying is all about searing in the flavor. That first bite into a nice crispy Smoke and Fried Sticky Wing is the best moment of the day.
Let's Toss them in Honey!
Last but certainly not least, you are gonna want to toss these wings in honey. Honey is what makes the sticky wings sticky. It is the first and last flavor that you will taste. It helps to balance out the smokiness while helping to amp up the deliciousness.
I like to gently heat up my honey so that it has more viscosity. This helps to prevent the honey from ripping off the seasoning when tossing. I also prefer to use clover honey, but any form of local honey is a good choice.
Time to Eat some Smoked and Fried Sticky Wings
So in the end, these wings will hopefully change your opinion on how good chicken wings should taste. They are smoky from the Oklahoma Joe's Highland offset smoker, crispy from the frying oil and sticky from the honey. Highly recommend trying these Smoked and Fried Sticky Wings out in your backyard soon! Cheers!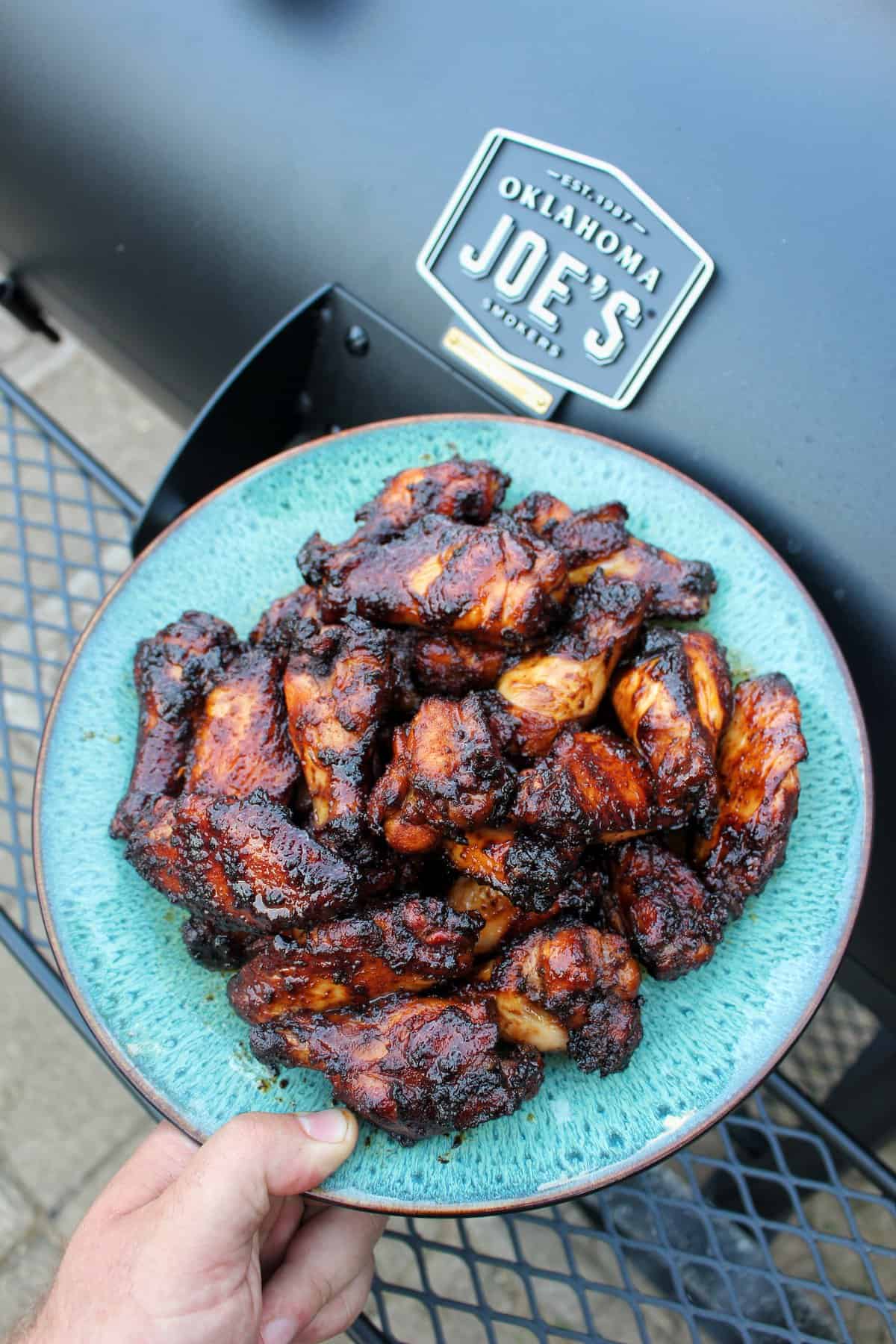 This article does contain affiliate links to products that we personally use and support. Purchasing an affiliate product does make us a small commission at no cost to you. This helps us continue creating for our website. All words and opinions are our own, and we appreciate your support!
Smoked and Fried Sticky Wings
Need a fun recipe thats a fun twist on a classic? Try these Smoked and Fried Sticky Wings on your Oklahoma Joe Smoker for an epic wing party in your backyard.
Total Time
3
hours
30
minutes
Ingredients
Chicken:
2

lbs

of Chicken Wingettes

3-4

cups

of Frying Oil

⅛

cup

of Honey

Olive Oil
Seasoning:
1

tbsp

of Ancho Chile Powder

1

tbsp

of Brown Sugar

1

tbsp

of Sea Salt

3

tsp

of Cayenne Powder

2

tsp

of Black Pepper

2

tsp

of Garlic Powder

2

tsp

of Smoked Paprika
Instructions
Lather your chicken wingettes in olive oil. In a bowl, mix all of the seasonings and add to chicken. Mix thoroughly. Set chicken in the fridge.

Preheat your Oklahoma Joe's Smoker to 250F for indirect cooking. Add some hickory wood chunks for added smoke flavor if desired.

Add your chicken wings to the smoker and cook for about 2-2.5 hours or until 165F internal.

As wings are close to being done, preheat another Oklahoma Joe's grill, fire pit or stovetop for direct cooking. Add a dutch oven to it and *carefully* add your frying oil. Heat frying oil for 325-350F.

Once wings are done, pull them off and let them rest for 5 minutes. Carefully add wings to frying oil and cook for 2 minutes. Flip and stir occasionally.

As wings are frying, gently heat up some honey and set aside.

Pull wings out of frying oil and let rest for 2 minutes. Add to a bowl along with heated honey and toss. Serve and enjoy!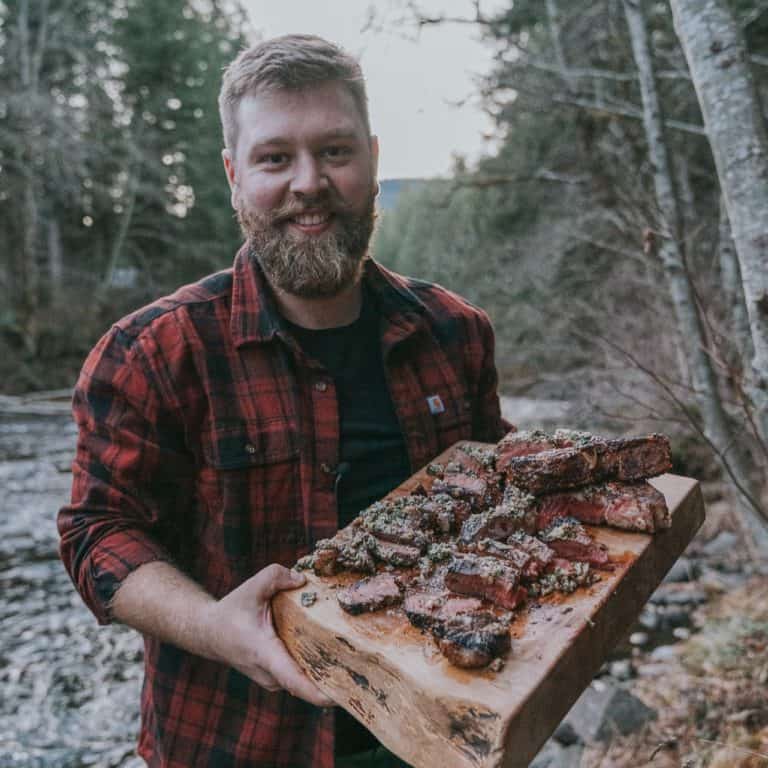 Derek is the driving force behind Over the Fire Cooking. He started cooking with live fire in 2016 and decided to start a social media page so his friends and family could follow the journey. Fast forward to today and Over the Fire Cooking has spread across multiple platforms with millions now following Derek's fire cooking journey. He's a southern fellow who enjoys everything from classic BBQ to Central and South American inspired dishes. Whatever he's cooking up, it's guaranteed to be so freakin' delicious!