Back before international travel, iPhones and social media, there was only one centerpiece for connection: the fire pit.
Growing up, fire was a main part of our lives. The smoke, flame and sound of crackling wood from a good fire pit has always felt like home to me. It is probably the main reason why I quit my job, started cooking over fire and now run this blog!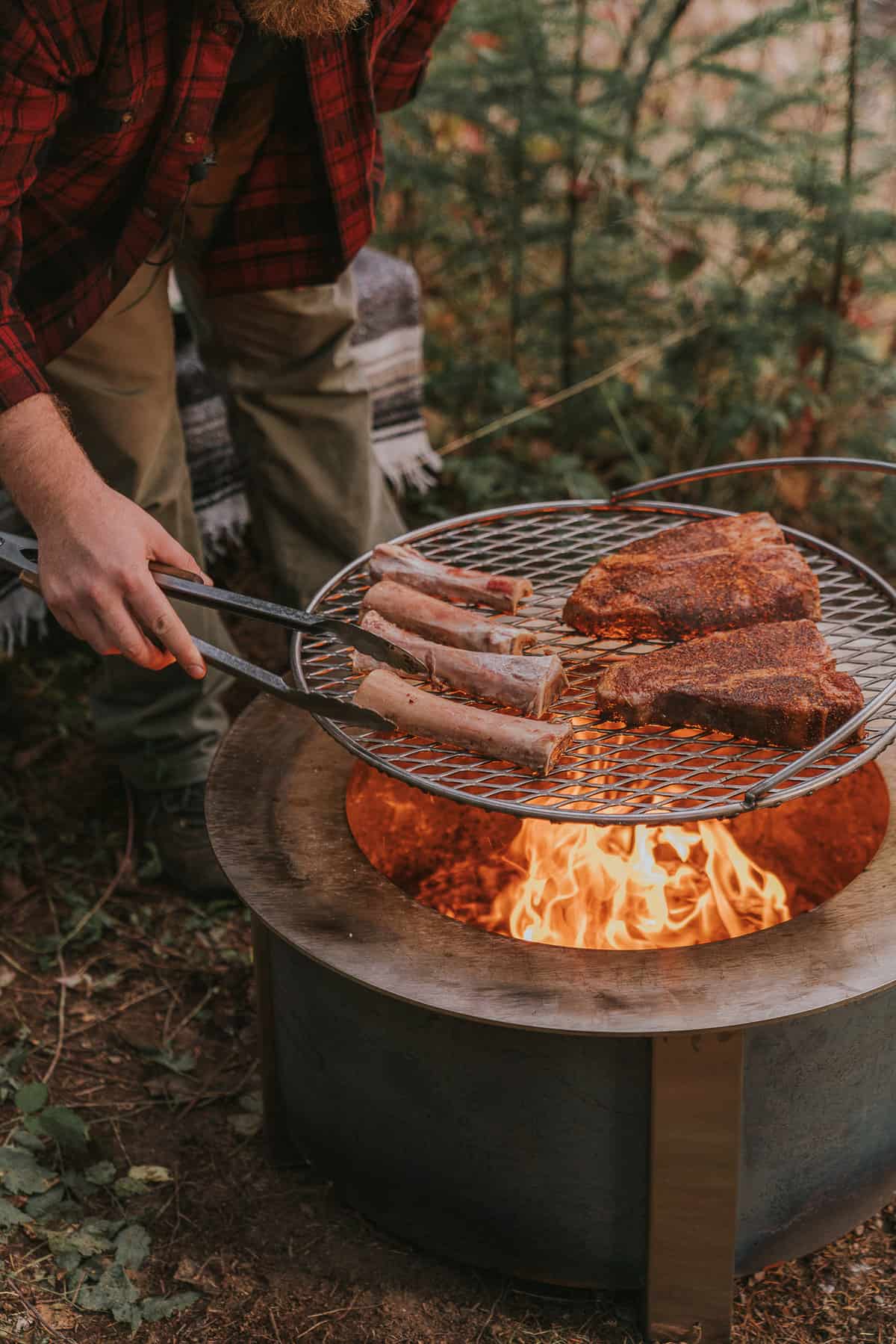 Photo Courtesy of The Wilderness Collective.
So it should come as no surprise that I think everyone should have a good fire pit. But, I truly believe that right now it is essential.
Why You Need a Good Fire Pit
While we are all stuck at home trying to figure out how to pass the time during this virus outbreak, having great entertainment is key.
I love TV. I love movies.
But after a while, all of that can easily get old. We all need a fresh new place of warmth, laughs and great memories! All of those can be answered with a good fire pit.
It's the Original Entertainment Center
For generations, fire has been the center of culture, family and health. It was where you got warm, fed and connected. Since the discovery of fire, we have been attracted to its warmth and continue to be drawn back. When you have an epic fire pit, you often find some of your basic human needs are met around it's flames.
One such fire pit is by Breeo, the ultimate American made pit.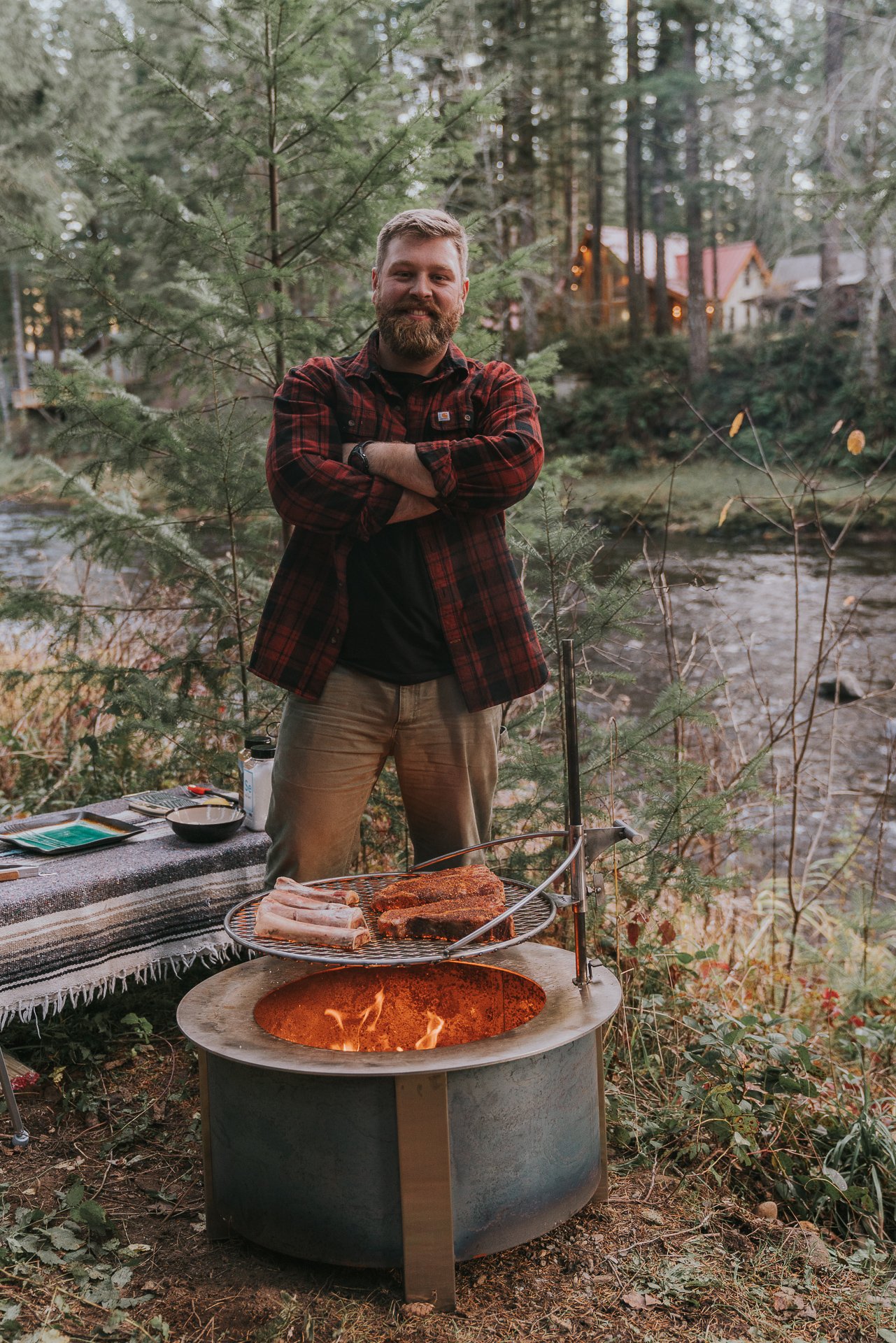 Photo Courtesy of The Wilderness Collective.
I have used my Breeo Phoenix almost everyday since we have been under full lockdown. Not only have I been making fires in it, but I also sit around it with my wife and two dogs enjoying the stars. We sip our drinks and soak in the simple blessings of life.
One of my wife's favorite parts about our Breeo is that it is smoke-less.
While there still is a little smoke, almost all Breeo fire pits greatly reduce the amount of smoke put off from the fire. That means my wife and I can sit around the Breeo and not move 15 times. This allows more people to sit around the fire and enjoy each other's company without getting smoked out!
This is the ideal fire pit for everyone. If you are a family, you can use this tool to teach lessons about building a fire, cooking food, fire safety and more. For a couple, this is a great way to add some extra flavor to your food; moreover, it is a great focal point to reconnect after a crazy day.
Whatever the world is going through, a Breeo fire pit is an epic entertainment piece that has always created lasting memories.
It Makes Some Delicious Food
You might as well cook your dinner while sitting around the fire, right?
I have talked in the past about fire cooking being a great way to create new flavors for your dinner. But now, there is no better time to think outside the box and cook over open flames.
Cooking on your fire pit is an awesome way to make even more delicious memories with simple recipes! With the Breeo Phoenix, I am able to cook a small meal for two or a larger dinner for the whole family all while using the same grill.
I recently cooked some salmon on cast iron on the Phoenix for my wife and I, and it was epic! The best part is that all your meals come out amazing because of how easy it is to control the temperature.
Find Some Great Recipes for Cooking at Home Now!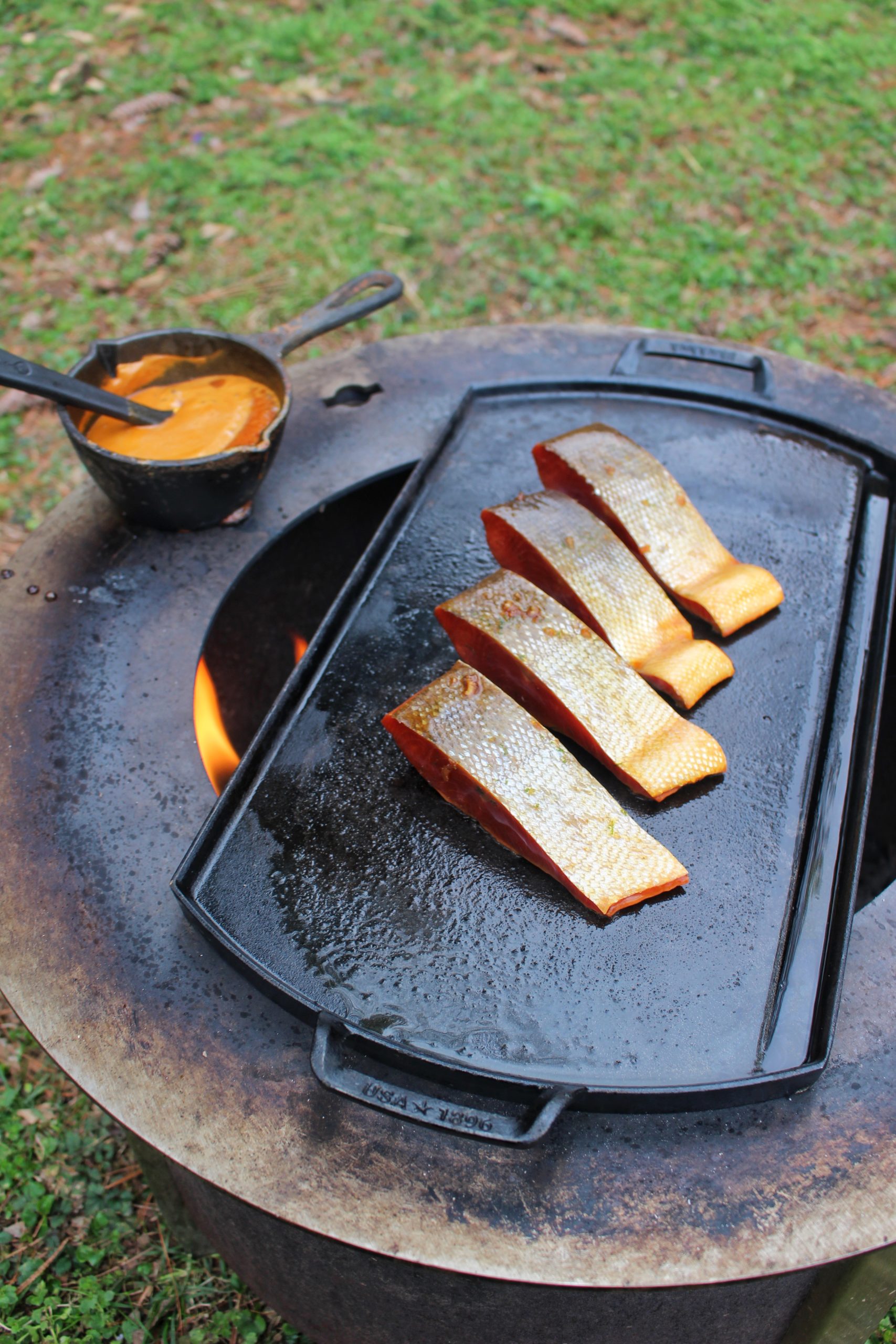 With less smoke, you end up having a more consistent temperature on your food. Combine this with the swivel grill grate on most of Breeo's products, and you can have more control over how your food is cooked.
You can easily grill some steaks hot & fast, or slowly cook some pork ribs without any hiccups. Plus when you are done cooking, you can remove the grill grate and post on the Phoenix to bring it back to a firepit! You can be grilling one minute, then quickly be sitting around the fire pit enjoying your dinner and drinks.
Get a Good Fire Pit like the Breeo
In the end, it's all about being thankful for each day we have during all this craziness. Life is short, so making good memories with the ones we love is most important.
When you have a great firepit like the Breeo, then you are able to do just that. Deliciously grilled food plus endless entertainment is a perfect combo for anyone who is stuck at home. You might even find yourself using it most nights even after the storm of life passes.
Order this American made grill now on their website! Look through all the different options they have, and find which fire pit is right for you.
Let's push forward into the future with warmth, full bellies, great memories and hope.