If you like to break away from the traditional, then these Grilled Tandoori Citrus Shrimp are perfect for you. They are tangy, citrusy and packed full of great fire flavor. Let's go on a journey to understanding what Tandoori is, and why it is a great way to utilize these shrimp!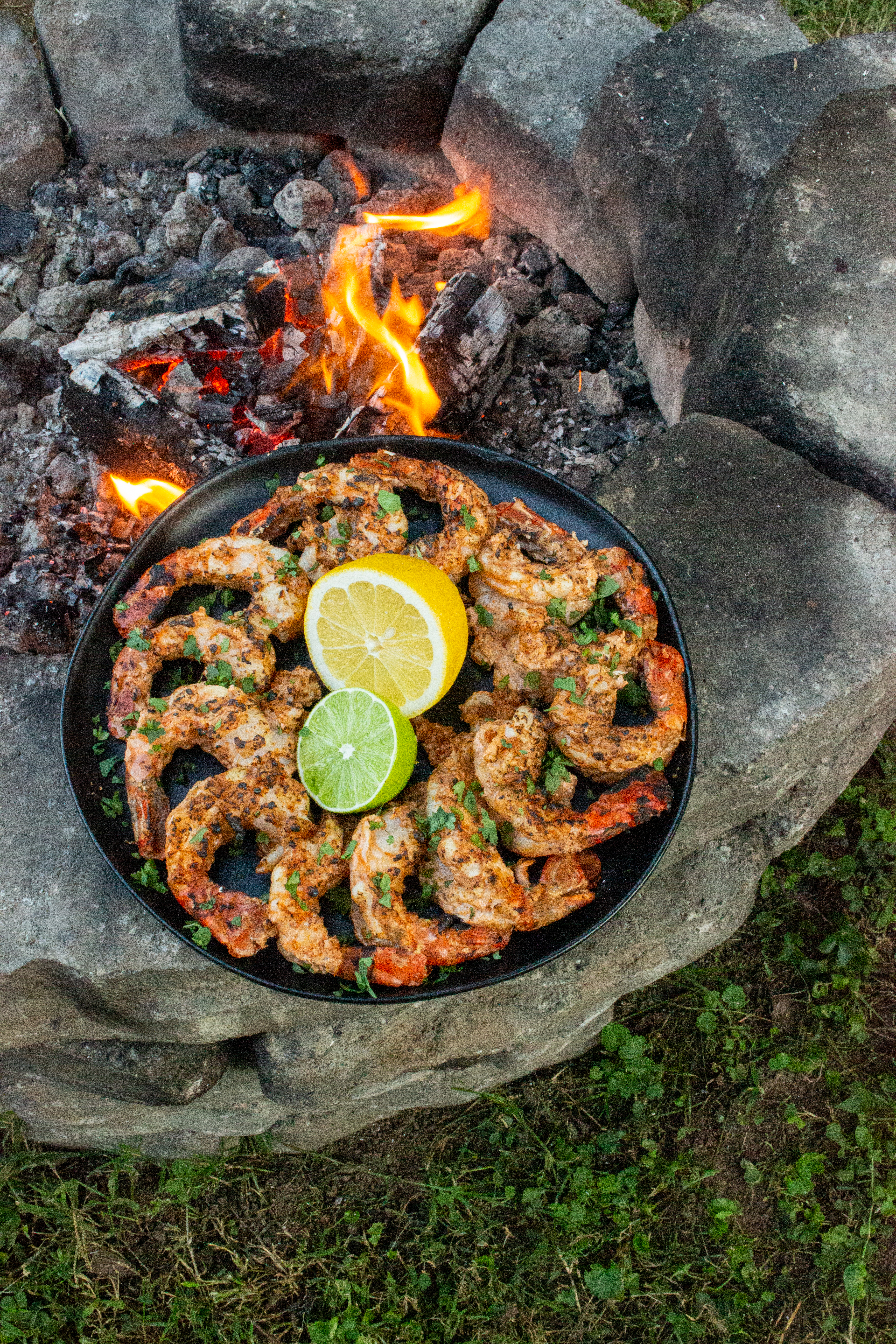 What is a Tandoor?
To be completely blunt, a tandoor is a clay oven found in Southern Asia and India. So to call something "tandoori" is not necessarily accurate.
Just like al pastor, Tandoori became a flavor as well as the oven itself. Hence why Spiceology has created the seasoning lovingly titled Tandoori.
So what is Tandoori seasoning then?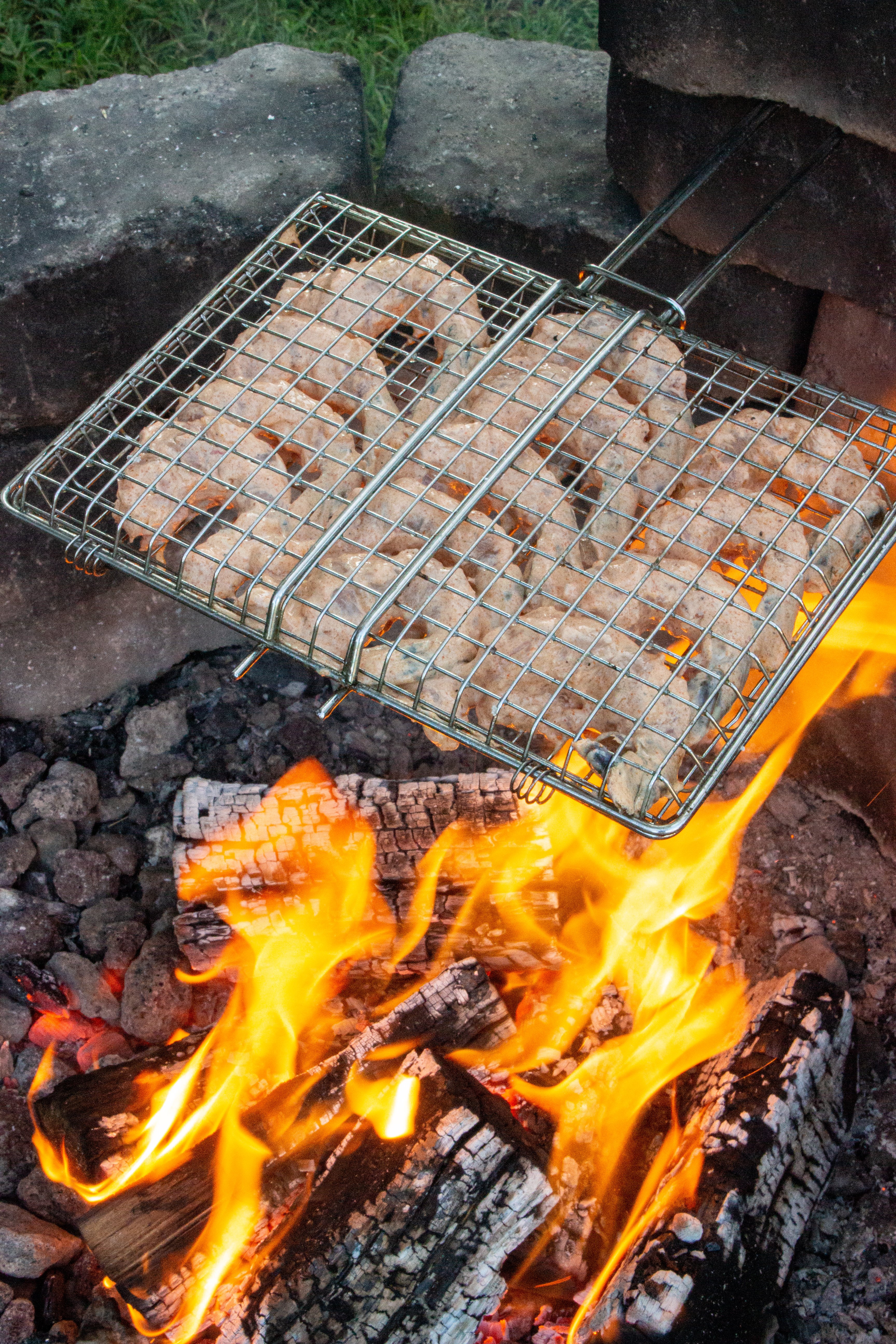 It is really just the flavor of traditional Tandoori Chicken, which is mostly made of spicy peppers, paprika, garlic, citrus and many more flavors. That is where I am drawing inspiration for these delicious Grilled Tandoori Citrus Shrimp!
Tandoori chicken uses a yogurt marinade. For some, this might come as a shock but for those that understand food it is quite inventive.
Why Marinate these Grilled Tandoori Citrus Shrimp in Yogurt?
Yogurt has many amazing properties. Not only is it delicious, but it also has some amazing enzymes that can help to break down protein.
When you marinate chicken, beef or even shrimp in yogurt, then you end with a tender meat that has absorbed all the other flavors of the marinade.
These Grilled Tandoori Citrus Shrimp will not be marinated overnight like traditional tandoori chicken. We will be marinating them for about 15-30 minutes so that they absorb a ton of flavor while not becoming too tender.
Let's eat!
In the end, you have some deliciously grilled shrimp with a nice caramelization on the outside. These Grilled Tandoori Citrus Shrimp are amazing, and I highly recommend them at your next fire cook.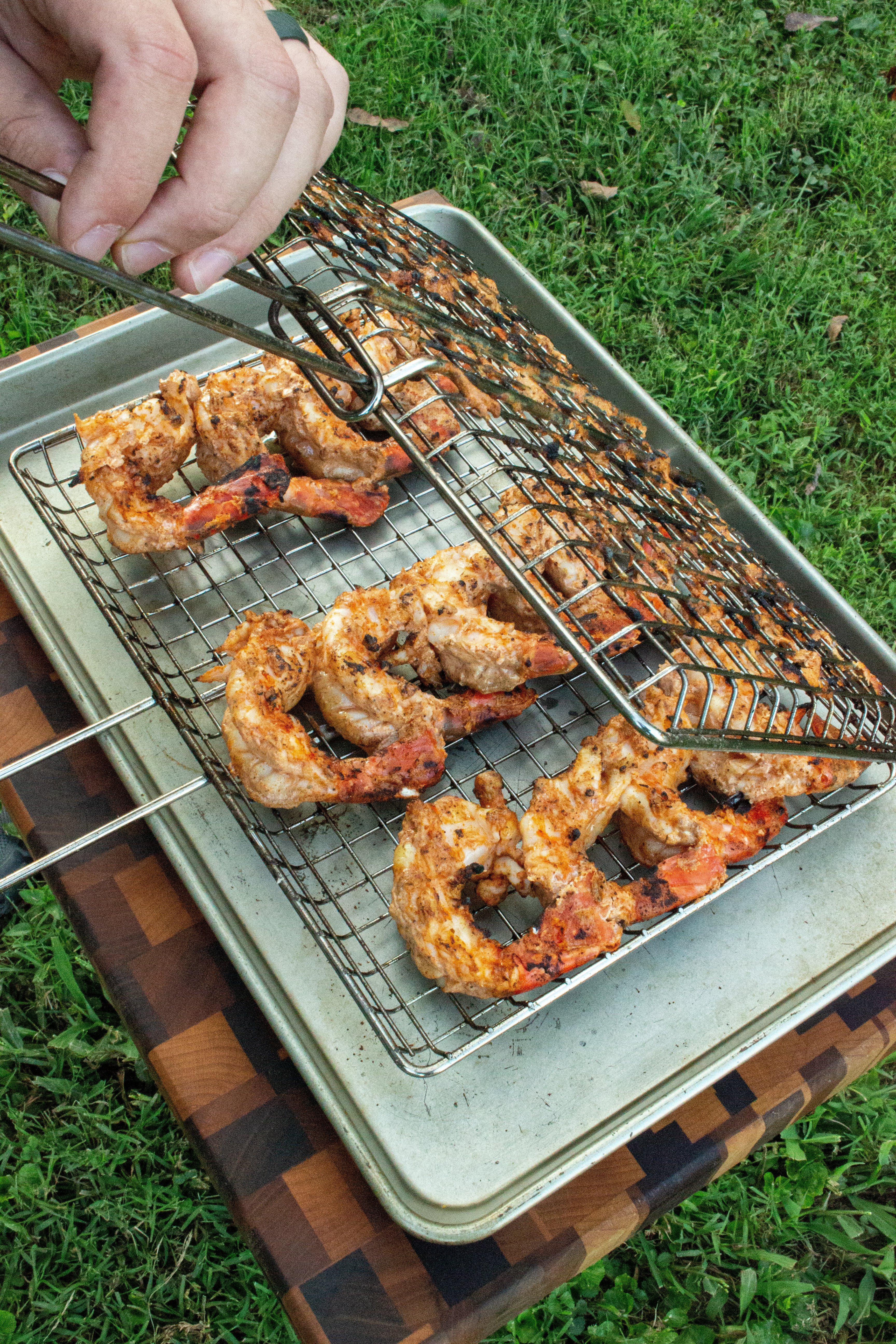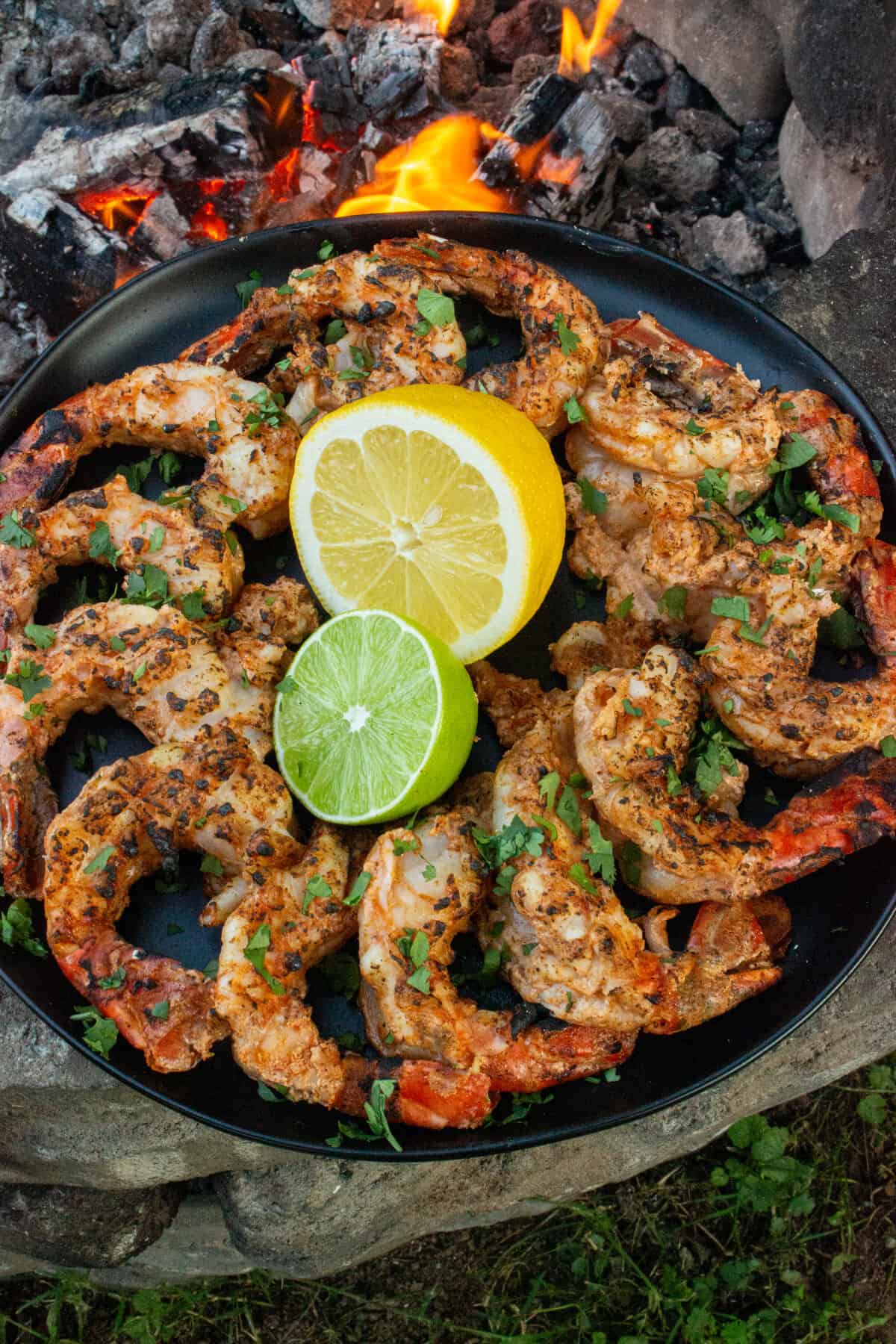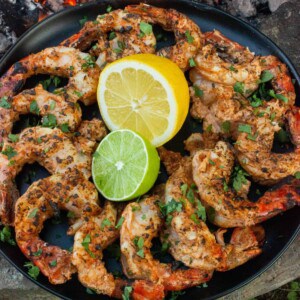 Grilled Tandoori Citrus Shrimp
Spicy up your backyard grilling with these Grilled Tandoori Citrus Shrimp. Tangy and spicy with a nice creaminess at the end!
Ingredients
Shrimp Ingredients:
2

lbs

of Large Shrimp

Chopped Cilantro

for garnish

Lime Juice

for garnish

Lemon Juice

for garnish
Marinade Ingredients:
2.5

tbsp

of Tandoori Seasoning

¼

cup

of Plain Yogurt

1

tbsp

of Orange Juice

1

tbsp

of Lemon Juice

1

tbsp

of Lime Juice
Instructions
In a bowl, add your shrimp. Add all the marinade ingredients and set in fridge for 15 minutes but no longer than 30 minutes.

Preheat your fire to a high temperature of 400F.

Add your grill grate onto fire about 5 minutes before cooking. If you're using a grill basket, oil the basket and add shrimp. Cook shrimp for about 2-3 minutes per side until they are well caramelized and tender. Once done, pull off and rest for 1 minute.

Top your shrimp with cilantro, lime juice and lemon juice. Enjoy!