Have you ever wanted to try something a little different for Thanksgiving? Don't get me wrong, the turkey recipe you've done the past 15 years is killer! You have nailed it down to a science that is amazing and is a crowd pleaser. But maybe its time to branch out a little… That is why I have created my new Honey BBQ Spatchcock Turkey recipe. What is spatchcocking a turkey you ask?
Well, it is when you take out the backbone of the bird so you can create a more even grilling surface. You will get juicier meat in a shorter amount of time! Plus, I recommend getting a Weber iGrill 2 when you try this recipe out!
Want a different way to cook turkey? Try my BBQ Turkey Legs!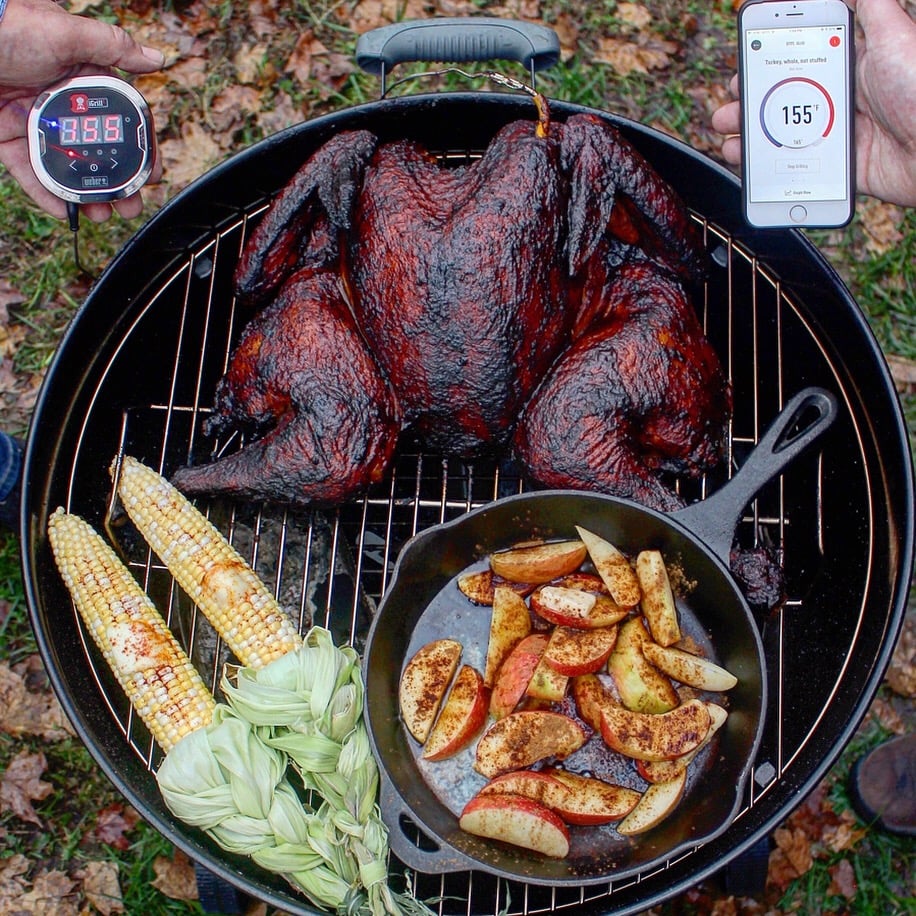 This amazing device will guarantee that you have a perfect cook without you having to open and close the grill! It makes you a master instead of an educated guesser. So try my new Honey BBQ Spatchcock Turkey recipe on your Weber grill and make sure to get a Weber iGrill for this holiday season!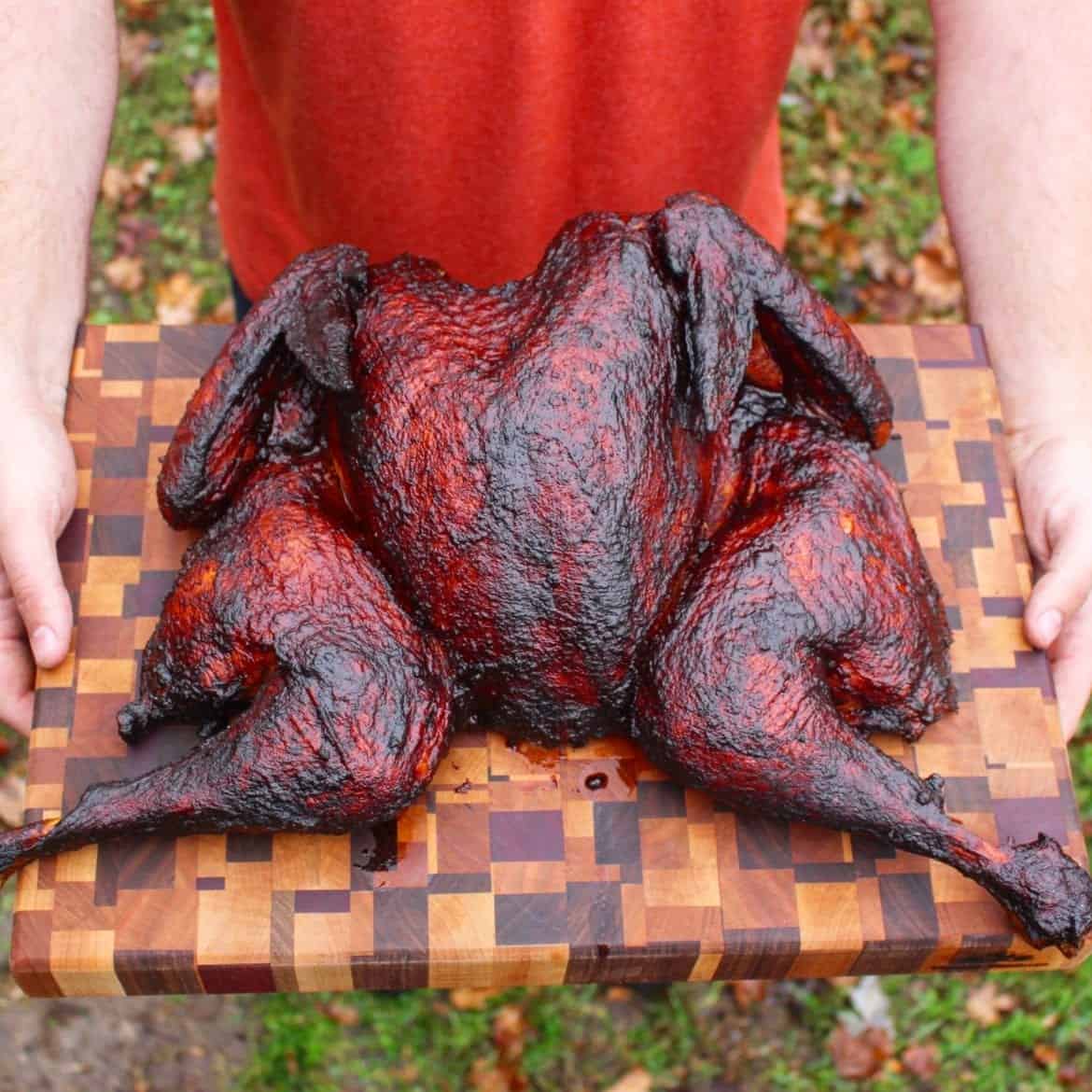 Why Do You Spatchcock Turkey?
All poultry is awkward to cook. It is delicious to eat but not easy to cook evenly. That is why spatchcocking is so amazing! By removing the backbone of the turkey, then you allow the meat to lay flatter on the grill.
This makes the meat be thinner and cook more evenly. It cuts your cooking time in half and lets your eat that delicious poultry as soon as possible! All in all, it is a quality way to cook your favorite birds! So try my Spatchcock Turkey recipe below!
Honey BBQ Spatchcock Turkey
A great way to sweeten up a Thanksgiving tradition.
Ingredients
1

whole turkey

around 10-11 lbs

1/2

Cup

of BBQ Sauce

1/4

Cup

of Honey

1/4

Cup

of Paprika

2

tbsp

of Cumin

2

tbsp

of Brown Sugar

2

tbsp

of Salt

2

tbsp

of Olive Oil

1

tbsp

of Black Pepper
Instructions
First, make sure to properly spatchcock the turkey by removing the backbone. Follow these instructions in the notes below!

Once turkey is properly spatchcocked and at room temperature, rub olive oil all over the bird. In a bowl, mix the paprika, cumin, brown sugar, salt & black pepper. Season the turkey with the mixture thoroughly.

Using some charcoal, light fire in Weber Grill and let burn for 15-20 minutes. Once charcoal is white hot, make a crescent moon shape on one side of the grill for indirect grilling. OPTIONAL: Add some apple or pecan wood chunks to the top of the charcoal for added flavor.


Place turkey on the opposite side of the charcoal (legs facing the charcoal) for indirect grilling. Insert Weber iGrill into the breast of the bird and setup for a "whole turkey not stuffed".

Once set up, drizzle 1/3 of the bbq sauce & honey on top of bird and evenly spread all over. Do this two more times: once when halfway through cooking and another right before pulling the turkey off. Close lid and let turkey cook for about 3-3.5 hours on 250-275F or until breast temperature is 165F. Add charcoal & wood chunks when needed.

Once the Weber iGrill reads 165F, then pull turkey off and let rest for 30-45 minutes. Serve & enjoy Thanksgiving!
This article does contain affiliate links to products that we personally use and support. Purchasing an affiliate product does make us a small commission at no cost to you. This helps us continue creating for our website. All words and opinions are our own, and we appreciate your support!