So, you're hosting a party for the 4th of July, and these Bacon Wrapped Jalapeño Poppers need to be on the menu! It's pretty easy to come up with the main courses like steak, hot dogs, and burgers (here's my 4th of July burger recipe). But what about appetizers? You know, like crispy bacon wrapped, totally delicious grilled jalapeño poppers?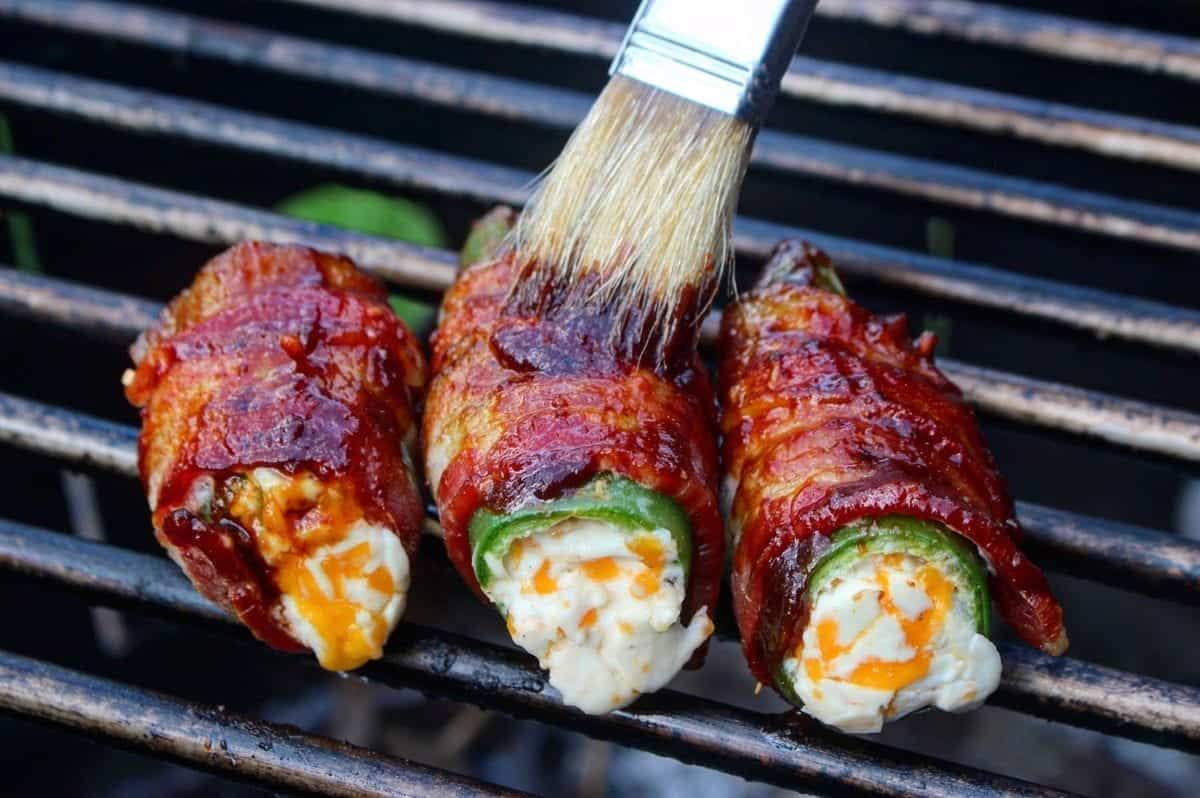 First off, these are cored out jalapeños filled with cream cheese and then wrapped with bacon. They are first grilled and then lathered in Smokehouse BBQ Sauce. Why the sauce, though?
Well, your answer is here! Try my new Bacon Wrapped BBQ Jalapeño Poppers. These crispy and sweet favorites are super easy to make and will definitely be a conversation starter.
Why you'll love this recipe
These bacon-wrapped jalapeño poppers consist of simple ingredients like fresh jalapenos, tangy cream cheese, and shredded cheddar cheese. Then, they're wrapped in a piece of smoky bacon. What could be better than that? These jalapeno pepper poppers are the perfect game day snack or appetizer for your next party. They're super easy to make, taste delicious, and are loaded with smoky flavor! It's a match made in heaven.
The smoky flavor from the Cowboy Hickory Wood Chunks is what really makes this classic appetizer stand out. The smokiness from the wood chips imparts a rich depth of flavor that you just don't get with an oven. It's worth the extra effort, in my opinion.
Bacon Wrapped Jalapeno Poppers INGREDIENTS
The first and most obvious ingredient is the jalapeño peppers. You're going to be cutting these in half to make the poppers.
For the filling, we're using rich cream cheese and cheddar cheese, although you can get creative with this and use whichever kinds of cheese you prefer. If you don't have cheddar cheese on hand, you can use shredded Monterey Jack, colby, or even American cheese for added flavor!
Then, it's bacon time! Use any type of bacon you like, whether it's thick-cut bacon, thin-cut, etc. I love using smoked bacon or even peppered bacon on this appetizer recipe to change the flavor and mix it up from time to time.
The toothpicks hold the bacon on the poppers so it doesn't fall off.
Now, for the star of the show – Cowboy Hickory Smoke BBQ Sauce. This bbq sauce is the perfect combination of sweet and tangy, perfect for drizzling over the bacon jalapeno poppers.
The last thing you'll need for this recipe are Cowboy Hickory Wood Chunks. Wood chunks are awesome for longer smoke sessions and impart a nice woodsy taste to the poppers.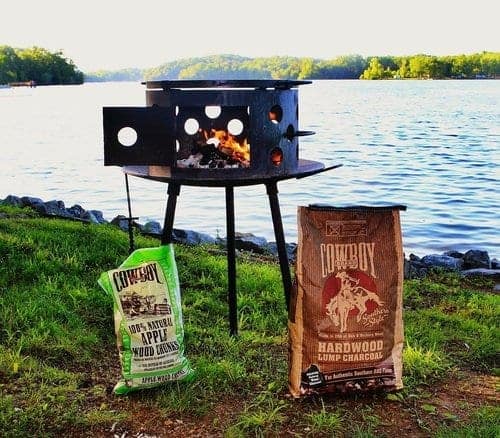 HOW TO MAKE GRILLED JALAPEÑO POPPERS
Prep the Chimney
Start by prepping your fire with Cowboy Hardwood Lump Charcoal in a charcoal chimney. Once lit, the coals will be ready to use in about 10 to 15 minutes.
Add some wood chunks, if using, to the coals, and let them burn off for about 5 minutes while the grill grate heats.
Soak the Toothpicks
Meanwhile, soak your toothpicks in water to prevent them from burning while they're holding the bacon on the poppers. Also in a small bowl, mix up the softened cream cheese and the shredded cheddar cheese for the cheesy filling.
Prep the Jalapeños and Make the Filling
Next, cut the top of the jalapeño poppers off (the stem part), and using a thin spoon or knife, scrape out the seeds and membranes. Stuff each jalapeño half with the cream cheese filling and then wrap a slice of bacon around each pepper half, securing with a toothpick.
Pro Tip: While this requires some self restraint, try not to overfill the jalapeño canoes with too much cheese filling. It will simply melt out and make for a very messy (but probably still delicious) jalapeño popper.
​Grill the Bacon Wrapped Jalapeno Poppers
Grill the jalapeño halves for 7 minutes per side or until the bacon is as crispy as you like it. I like to start with the cheese side down first so that the bacon will crisp up before the cheese gets too melty.
Serve and Enjoy
Pull the stuffed jalapeños from the grill and brush them with Cowboy Hickory Smoke BBQ Sauce to serve!
More Bacon-Wrapped Recipes
Tips for Bacon Wrapped Jalapeno Poppers
Bacon can cause flare-ups, so don't leave these on the grill unattended. Have a long pair of stainless steel tongs on hand to rotate the poppers, and make sure the bacon cooks evenly on all sides.
Use a 2-zone fire in your fire pit to create a cool and hot side so that you can move the stuffed jalapeno poppers from side to side while making sure the bacon cooks through.
Play around with different toppings and dipping sauces like green onions, fresh chives, and ranch dressing for a fun twist!
How to Store
Store leftover jalapeño poppers in an airtight container in the fridge for up to 3 days and reheat on a grill or in an oven until warmed. However, we find that the texture is best the day of, right off the grill.
What to Serve with Bacon-Wrapped Jalapeno Poppers
Serve these poppers with other easy appetizers like Garlic Parmesan Wings, Hot Honey Garlic Shrimp, and Pulled Beef Sliders.
Bacon Wrapped Jalapeno Poppers FAQs
The Basic FAQs
What are jalapeño poppers?
Welcome to the world of jalapeño poppers. One of my favorite appetizers, these spicy and creamy grilled jalapeño poppers are bursting with flavor from the inside out.

This is a recipe you can take and add your own twist on. The only classic ingredients are the jalapeños, cheese and bacon. The kind of cheese and bacon is up to you! You could get creative with your cheesy filling, or even what you choose to wrap the popper in!

This jalapeño poppers recipe is seeded jalapeños stuffed with a cream cheese mixture and wrapped in a piece of bacon – the perfect blend of heat with just enough balance to not be too much. A perfect appetizer!
Why add bbq sauce?
BBQ sauce adds a massive amount of flavor to meat, veggies, and more. Overall, it is a fantastic way of creating great flavor in any grilling dish.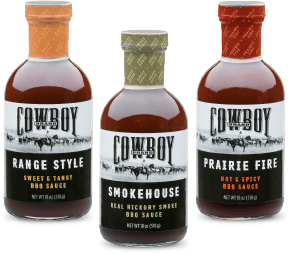 The best addition that BBQ sauce brings is its sweetness. This sweetness really compliments the spiciness of the jalapeños in this Bacon Wrapped BBQ Jalapeño Poppers recipe.
I like to add BBQ sauce to my stuffed jalapeño popper because it is smoky,sweet and caramelizes the outside layer. Grilled Jalapeño Poppers taste best when paired with the sauce.
The Practical FAQs
HOW LONG DO I GRILL THE POPPERS FOR?
For these bacon wrapped jalapeno poppers, you want to cook them long enough to cook and crisp the bacon. We found 7 minutes per side perfect for our liking, but some people like their bacon extra crispy.
CAN I CUT MY JALAPENOS AHEAD OF TIME?
You can cut the tops and deseed the peppers up to 24 hours ahead of time. Just store them in an airtight container in the fridge until ready to stuff and grill!
CAN I MAKE A DOUBLE BATCH OF THIS JALAPENO POPPER RECIPE?
Yes! If you're having a lot of people over, just double or triple the batch, and you'll have an endless supply of this perfect party appetizer!
So let the Jalapeño Poppers get the party started, pair them with some fun grilled armadillo eggs, and you enjoy Independence Day with the ones you love. Cheers!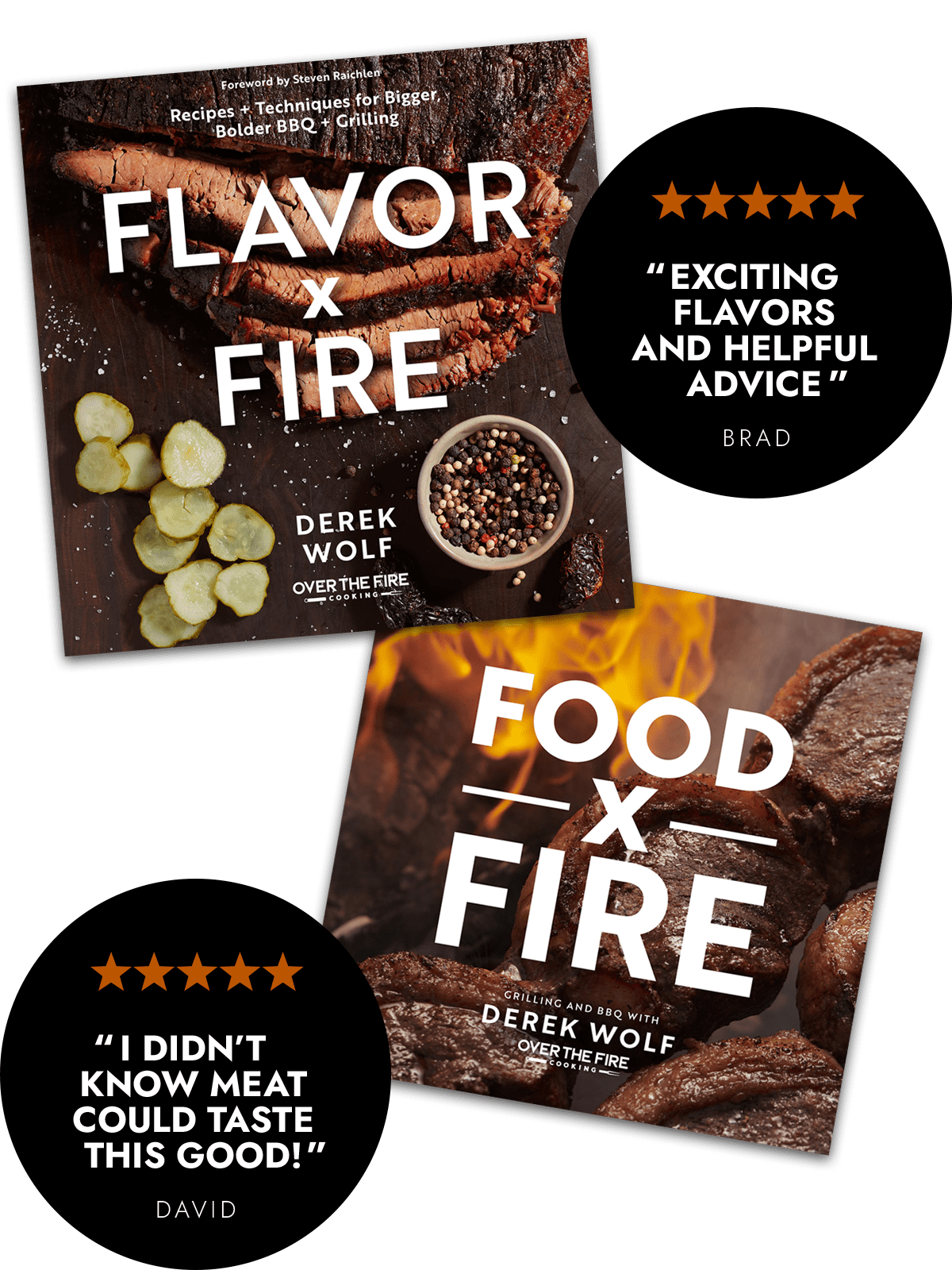 Get The Cookbooks!
Flavor X Fire & FOOD X Fire
All the major tastes—salty, sour, sweet, bitter, and umami—are explored in-depth, along with an investigation of other competent you should consider when it comes to flavors, such as aroma, heat, and texture.
Take your sauce game to the next level with these FYR Sauces. They're perfect for drizzling over these bacon-wrapped jalapeño poppers!
Needing more spice in your life? My spice line can help with that. Check them out here.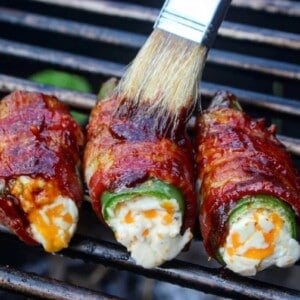 Bacon Wrapped Jalapeno Poppers
Sweet and spicy with a touch of zest. Try these bacon wrapped jalapeno poppers asap.
Ingredients
8-10

full jalapenos

1

bottle of Cowboy Hickory Smoke BBQ Sauce

1/2

cup

of cream cheese

1/2

cup

of sharp cheddar cheese

8-10

strips of bacon

8-10

toothpicks

Handful of Cowboy Hickory Wood Chunks
Instructions
Light the Cowboy Hardwood Lump Charcoal in a charcoal chimney or mound inside your grill and let burn for 10-15 minutes.

Place a handful of Hickory Wood Chunks onto fire and let burn for 5 minutes.

Soak toothpicks in water in order to prevent burning.

In a bowl, mix the cream cheese and sharp cheddar thoroughly.

Cut top off jalapenos and scrap out all of the seeds.

Stuff jalapenos with cheese mixture.

Wrap a whole piece of bacon around jalapenos and secure with a toothpick.

Once the grill is mostly white ash coals and medium heat, then place wrapped jalapenos on top.

Let jalapenos grills for 7 minutes per side or until your level of crispiness for the bacon.

Pull jalapenos off the grill and brush Cowboy Hickory Smoke BBQ Sauce on top.

Enjoy and Happy 4th of July!
Nutrition
Serving:
2
g
|
Calories:
698
kcal
|
Carbohydrates:
9
g
|
Protein:
22
g
|
Fat:
64
g
|
Saturated Fat:
29
g
|
Polyunsaturated Fat:
7
g
|
Monounsaturated Fat:
23
g
|
Trans Fat:
0.1
g
|
Cholesterol:
144
mg
|
Sodium:
952
mg
|
Potassium:
411
mg
|
Fiber:
2
g
|
Sugar:
5
g
|
Vitamin A:
1683
IU
|
Vitamin C:
66
mg
|
Calcium:
266
mg
|
Iron:
1
mg