Meat Selection
There are so many ways to make brisket. Some want an easy recipe while others might want a more classic Texas Style Brisket. With so many options, we all learn that brisket takes a while to cook and a lifetime to perfect.
As for this Chopped Brisket Sandwich, we are going to start by using one of its two cut. Now, a full packer brisket is comprised of two muscles: the superior and inferior pectorals (also known as the point and the flat). Yes, it's a cow boob.
For these Chopped Brisket Sandwiches, the much fattier point is ideal. The flat can be purchased separately, but the point cannot be easily found by itself. This leaves us with two options: cook a whole brisket or separate the two muscles. Cooking a whole brisket is a larger time investment and the better option if you're cooking for a large group. However, separate gives you more flexibility in how you cook each part.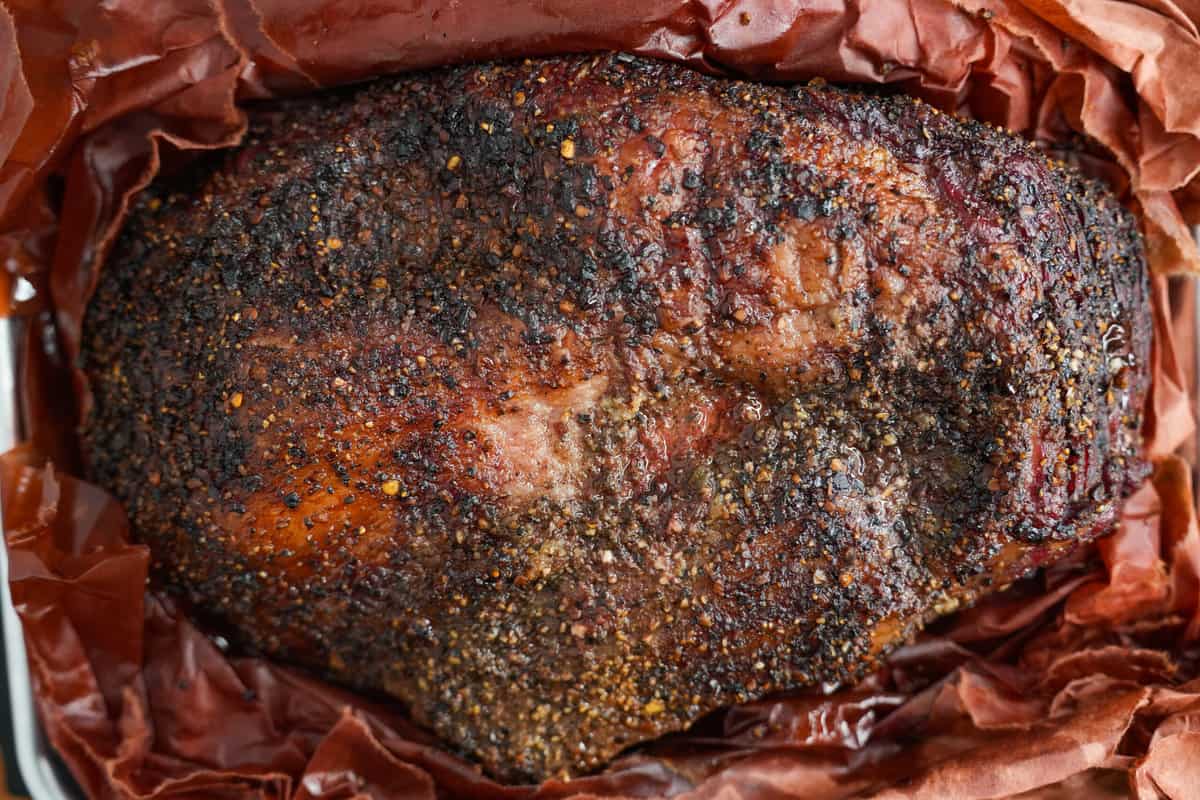 Separating a brisket sound like an arduous task, but the brisket does most of the work. Most butchery follows the natural seams between muscles in the animal. The brisket is no different since there's a large fat seam that runs between the brisket point and flat. Use a sharp knife and separate the two along this natural divide. Cut the fatty white stuff, but stay away from the red meat stuff. A little clan up trimming at the end and now you have two BBQ cuts.
For more brisket, check out my Texas Smoked Brisket Recipe, Brisket Burnt Ends and Smoked Brisket Queso.
Build-a-Sauce For Chopped Brisket Sandwich
Barbecue sauce in a funny thing. It's good, it's really good. It's so good, in fact, that BBQ restaurants will use it to cover up poorly cooked barbecue. My rule of thumb is no barbecue sauce when trying a new joint for the first time. The meats need to stand up on their own. But I digress. Since burnt ends are nothing without a crazy good barbecue sauce.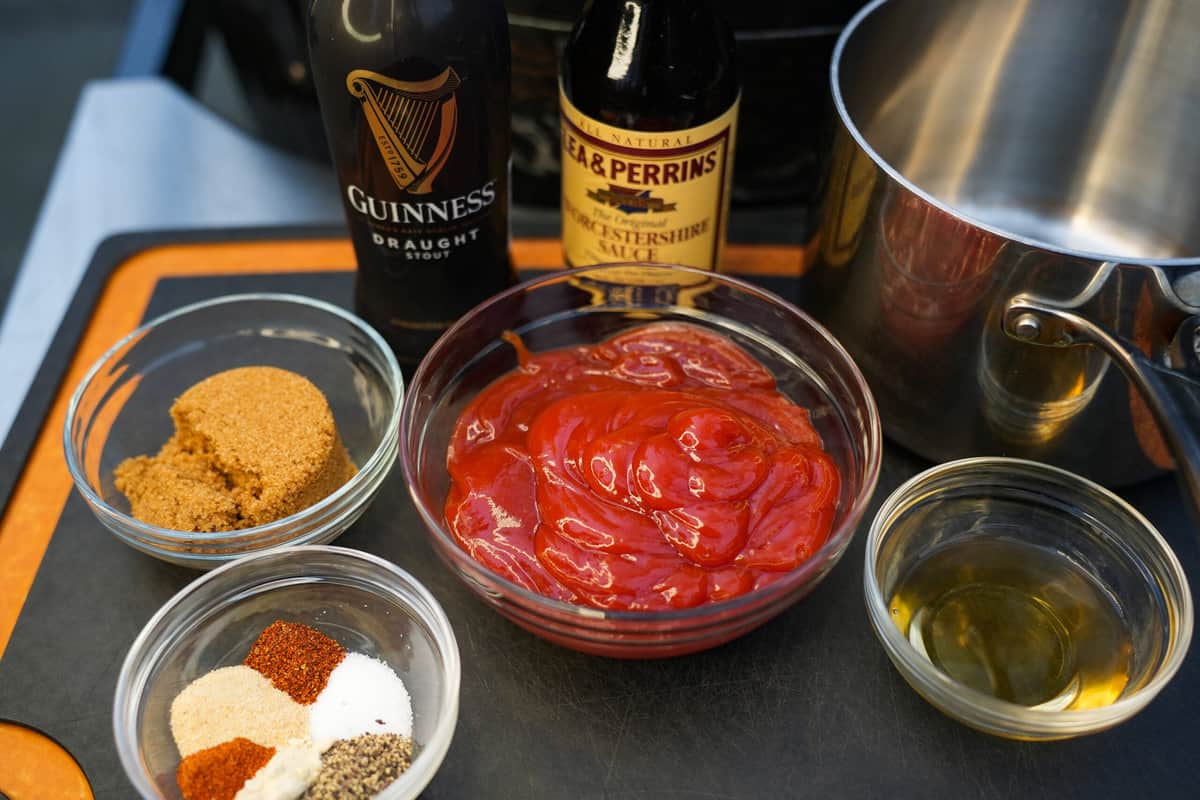 To those ends, we're cooking up a Guinness beer barbecue sauce. A good sauce, at its core, isn't that complicated. I usually go for a ketchup/vinegar combo sauce, so that's what we're doing today. Reduce down beer as a base and seasoning to compliment. We're in business.
For more BBQ sauce recipes, check out my Huli Huli Ribs with Sriracha BBQ Sauce, Chipotle BBQ Pulled Pork Sandwich and Grilled Butterflied Chicken Drumsticks with Alabama White Sauce.
Chopped Brisket Sandwich Gets Smoked
If you've cooked a brisket before, cooking a brisket point is exactly the same. Smoke until you hit the stall, 160 to 170 degrees internal, wrap and cook till probe tender. The brisket point is just slightly smaller and therefore a slightly faster cook. I could even argue that it's an easier cook then the whole brisket since with a whole brisket the point and the flat cook differently. One being fattier and thicker, one being leaner and thinner. Just remember to crack a beer and enjoy the day!