Grilled bone marrow is one of the most underrated foods. It is like beef butter packed full of flavor that can be eaten right after its cooked, lathered on some bread or spread on top of steak! Seriously, its concentrated beef flavor that takes 10 minutes to make.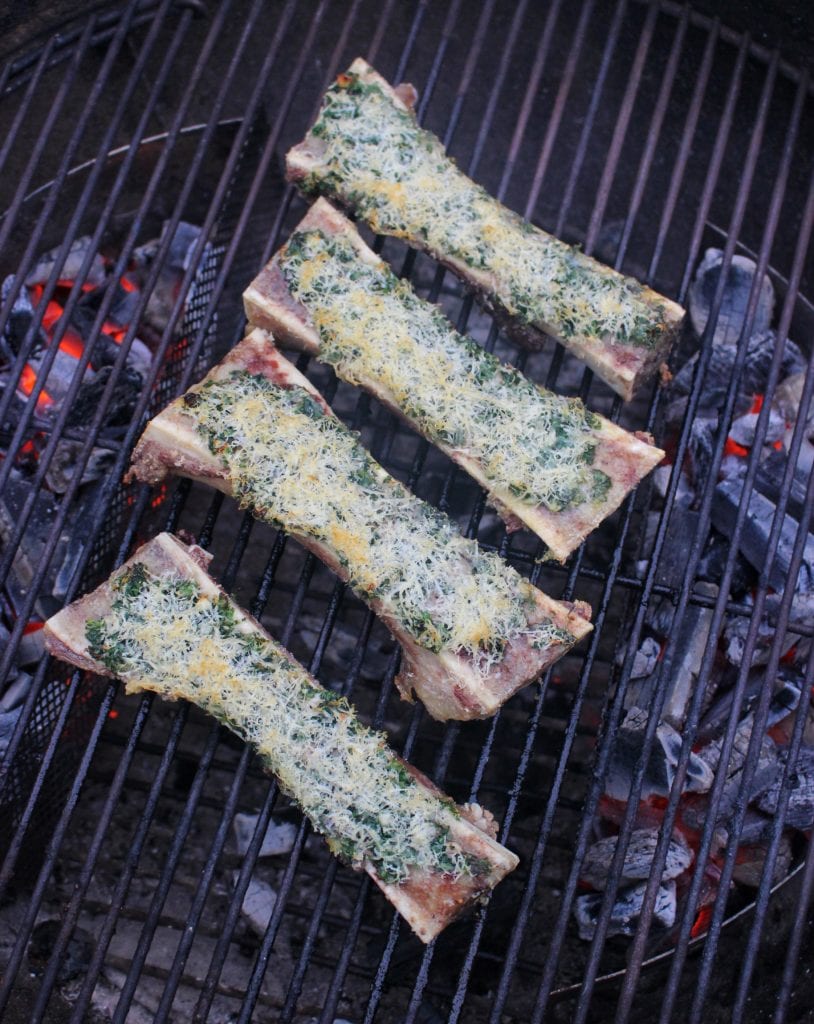 How to Cook Grilled Bone Marrow
We have eaten a lot of bone marrow at my house, but sometimes I like to switch things up. Normally we grill it directly with just salt and pepper. But if you have been following me for a while, you know that I am a fan of cooking in unconventional ways. Today, we are making Grilled Bone Marrow but with a parsley, garlic and parmesan crust on top.
1. Good Charcoal:
First, we need to light the Cowboy Charcoal. Always a key factor to good grilling is good charcoal/wood. Cowboy knows what's up!
2. Having a Good Topping:
Next we will make the garlic paste that goes on top of the grilled bone marrow. Olive oil, minced garlic, chopped parsley, salt and pepper mixed in a bowl then lathered over the beef bones. Grate some parmesan on top to your liking. I like mine with a lot of cheese (no judgement) but you live your life.
3. Making a 3-Zone Fire:
Finally, we create a 3-zone fire for cooking. This is just 3 zones inside your grill with the following protocol: "heat, no heat, heat". Add the grilled bone marrow to the "no heat" part and let cook for 10 minutes.
4. Get That Perfect Crust
The crust is my new favorite part. Get that cheese & garlic flavor combined with the smoke & heat from the Cowboy Charcoal. I like to add the grilled bone marrow on top of sourdough bread and call it a day!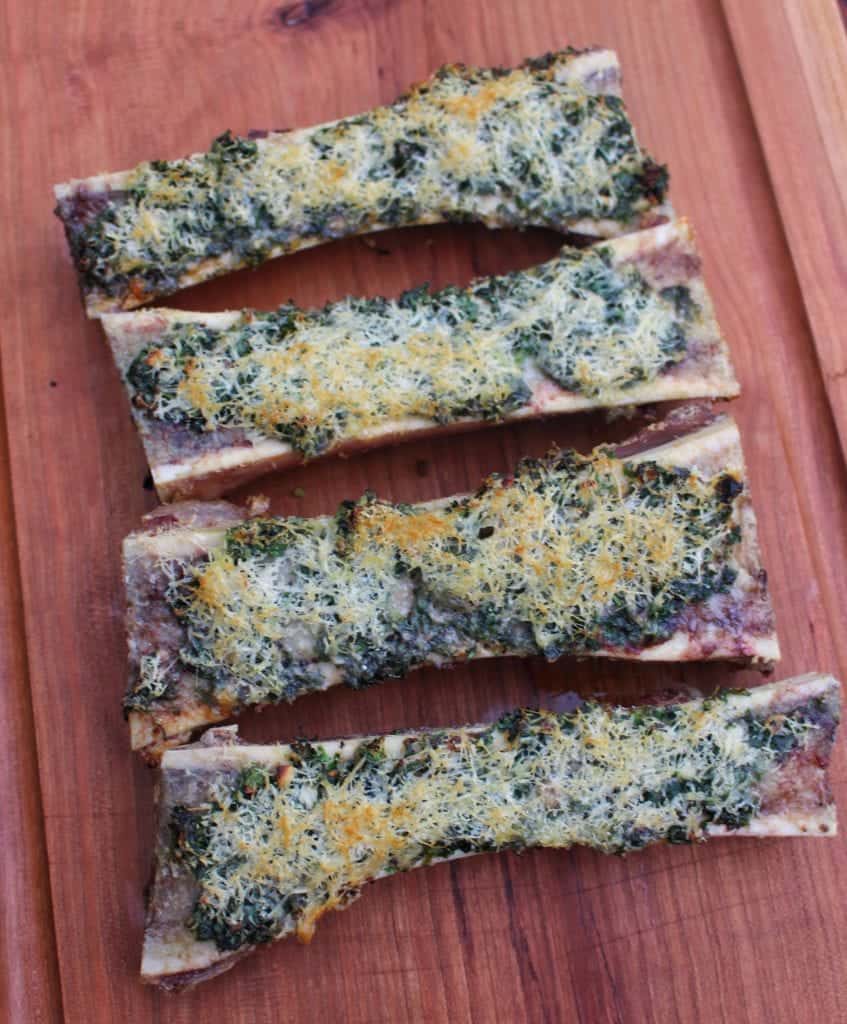 Grilled Bone Marrow with Garlic Parmesan Crust
Get the delicious buttery flavor of Bone Marrow grilled over the fire with a zesty garlic & parmesan crust on top.
Ingredients
4 Beef Marrow Bones

cut lengthwise

½ cup of parsley

chopped

4 garlic cloves

minced

⅓ cup of olive oil

Salt & pepper

to taste

Grated parmesan cheese

to taste

Sourdough bread

if desired
Instructions
While coals are heating up, mix parsley, garlic, salt, pepper and olive oil into a bowl. Lather this mixture over the top of the beef marrow bones and then grate your desired amount of parmesan cheese on top.

Place bone marrow in the middle of the 3-zone charcoal, then let cook for 10 minutes or until the marrow begins to simmer & bubble.

Pull bone marrow off & eat out of bone or place onto some sourdough bread. Enjoy!
This article does contain affiliate links to products that we personally use and support. Purchasing an affiliate product does make us a small commission at no cost to you. This helps us continue creating for our website. All words and opinions are our own, and we appreciate your support!