Grilling Lobster Tails is one my regular monthly cooks because of how much I love it. Lobster is like the filet mignon of the sea with the tenderness of shrimp but the heartiness of steak. It is really hard to beat this combination. So let's walk through how I like to prepare these Grilled Lobster Tails with Honey Cajun Butter Sauce.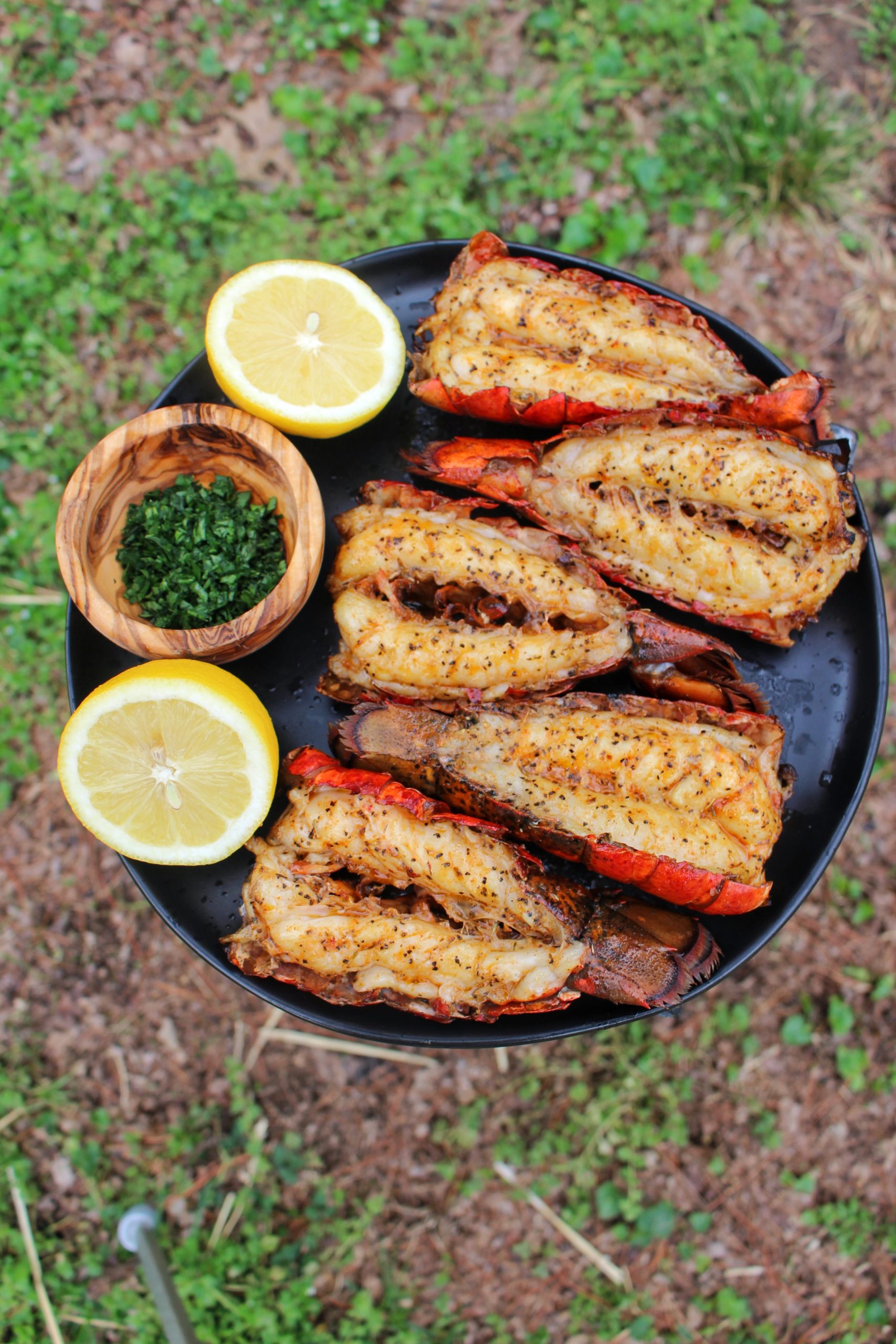 Opening & Seasoning the Lobster Shell
The first part about grilling lobster tails is opening the shell. There are plenty of ways to do this, but I am just gonna walk you through how I like to do it.
First, I like to cut it down the top part of the shell with a knife or scissors. This is the best way to open them up to cook. You will have the lobster tails facing shell side up, and using a sharp knife carefully cut from the tail end to the top. For this way of grilling, feel free to cut past the shell to the bottom as we are gonna open them up to cook!
https://www.instagram.com/p/B-Fdj6zHYua/
Once they are cracked, carefully fold the shell so that both sides of meat are showing. You can then start adding olive oil and the seasoning! Once that is done, we are off to the grill!
Basting and Grilling the Lobster Tails
When your grill (or Breeo) is hot and ready, add the sauce skillet with the butter, honey, lemon juice and Spiceology Cajun seasoning. Let that melt for about 2 minutes until it is a liquid. Once that happens, then add the lobster tails on to the grill flesh side down. Cook for about 4 minutes and watch for the shell to begin turning red.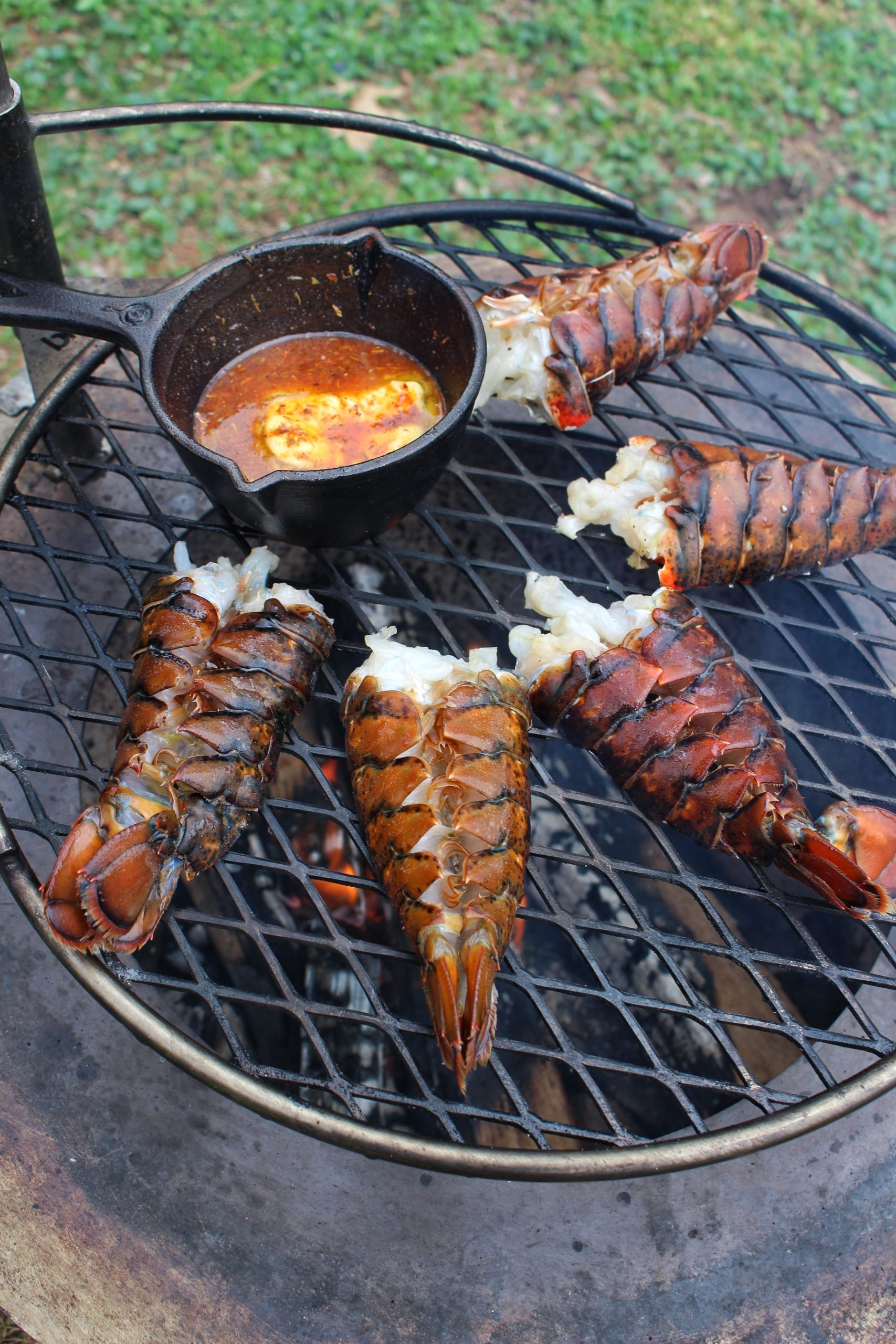 Flip them over and begin to gently baste with the Honey Cajun Butter sauce. Cook this time for about 3 more minutes or until the meat is no longer translucent but white. Once it is done, pull off and top with parsley!
Time to Devour
These Grilled Lobster Tails with Honey Cajun Butter sauce are a great way to make an epic backyard cookout. You can easily grab some fresh or frozen lobster tails (depending on the availability), and get to cooking over fire! Cheers!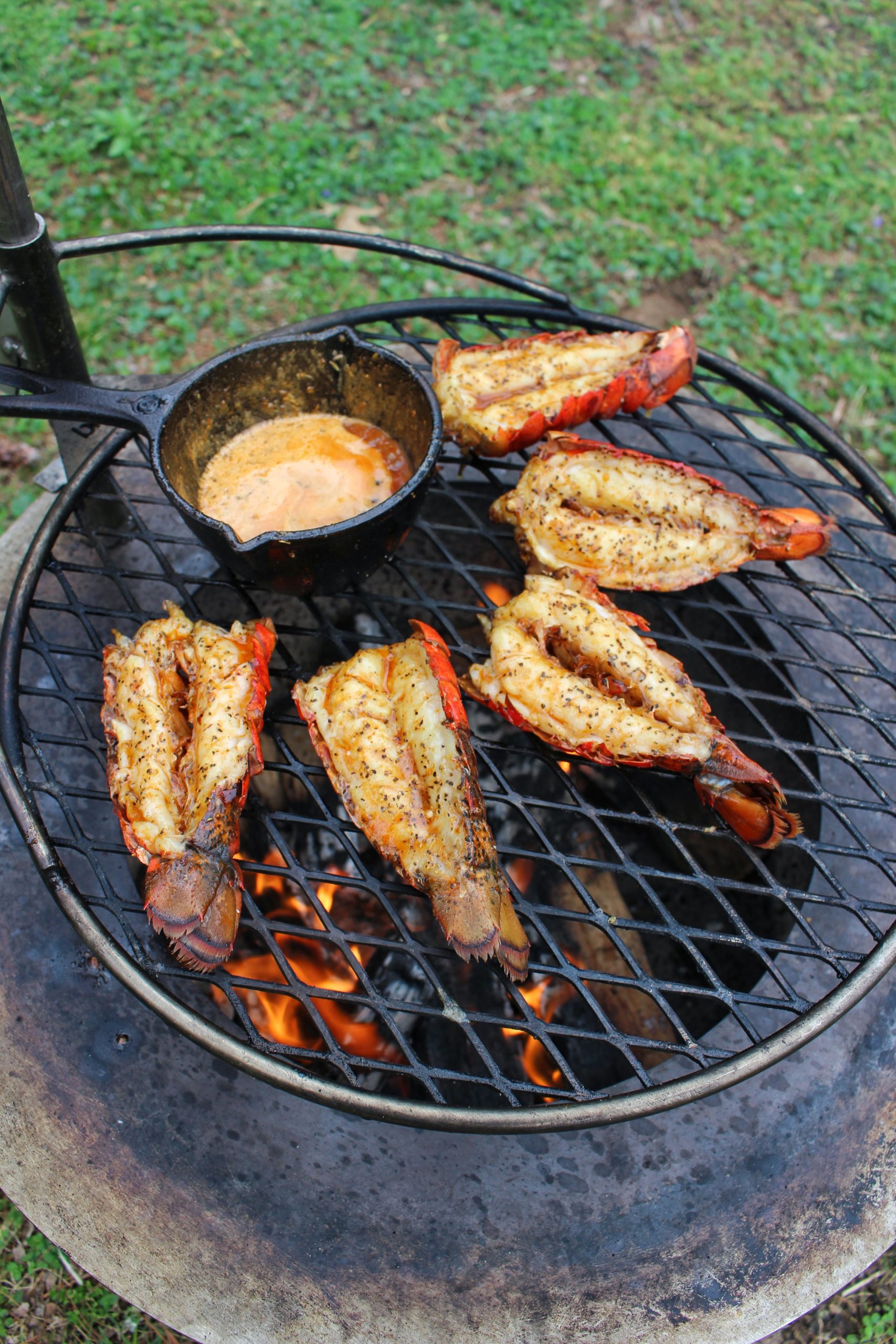 This article does contain affiliate links to products that we personally use and support. Purchasing an affiliate product does make us a small commission at no cost to you. This helps us continue creating for our website. All words and opinions are our own, and we appreciate your support!
Grilled Lobster Tails with Honey Cajun Butter
Simple and easy grilled lobster tails basted with a honey cajun butter sauce. This is the ideal backyard cook for those that need some sweet and spicyness!
Ingredients
Lobster Ingredients:
3-4

Whole Lobster Tails

2

tbsp

of Olive Oil

½

tbsp

of Sea Salt

½

tbsp

of Black Pepper

Chopped Parsley

for garnish
Honey Cajun Butter Sauce Ingredients:
4

tbsp

of Butter

2

tbsp

of Honey

1

lemon

juiced

1

tbsp

of Cajun Seasoning
Instructions
Using a knife, carefully cut lengthwise down the shell of the lobster tail. Cut until you reach the tail/fin. Open the lobster tails up and cut the meat of the tails along the same line as the shell. Cut the spine on the bottom as well as the same line as the meat and shell. Open the lobster tails up to show the meat.

Lather with olive oil and season with sea salt and black pepper.

Preheat your grill to a medium high heat (around 400F).

Add your sauce skillet to the fire to preheat for 1 minute. Add butter, honey, lemon juice and Cajun seasoning to skillet and let melt.

Once melted, add the lobster tails flesh side down to the grill and cook for about 4 minutes or until the meat goes from translucent to white and the sheel begins to turn red. Flip the lobster tails and begin to baste using the sauce. Cook for an additional 3 minutes or once the meat reads 145F internal.

Pull lobster tails off, rest for 1 minutes, top with chopped parsley and enjoy!