While cooking at home, it is common to use the same ingredients over and over again on your steak. We all love a great salt & pepper steak, but sometimes it's okay to switch things! Now you may not be interested in doing a truffle basted bone in ribeye with herb wine reduction, but maybe something that can add flavor using spices just found in your cabinet might peak your interest. Here you go then, I present my 8 Homemade Steak Seasoning Ideas that take simple ingredients but provide maximum flavor. Let's dig in!
1. SPG
The classic of all classics for steak is salt, pepper and garlic; or better known as SPG. This is a great rub for most people because it combines the savory level of salt, the earthy tang of garlic and the spiciness of black pepper. This is a go-to seasoning at my house since as long as I can remember! While it is only a side step away from the salt and pepper steak, this is a great homemade steak seasoning to add to your cooks. Plus, it goes on almost everything.
Ingredients: Salt, Pepper and Garlic Powder/Granulates.
Ideal Steaks: Pretty much everything including ribeyes, NY strips, top sirloin and more.
Recipe Idea: Ribeyes & Bacon Wrapped Scallops
https://www.instagram.com/p/B8ekjVlngQ_/
2. Coffee Rub
If you are like me, then you absolutely love coffee. I have my cup of morning joe every day, and sometimes get fancy with pour-overs and espresso. So have you ever tried ground coffee on your steak? I highly recommend this with fatty cuts like ribeyes and t-bones to help amp up the sweetness. By adding some ancho chile powder or chipotle powder with my coffee rubs, then you get that savory sweet and a bit spicy crust on your steaks.
Ingredients: Finely Ground Coffee, Smoky Chiles, Salt and Pepper
Ideal Steaks: Most fatty steaks like ribeyes, porterhouses, t-bones, tri-tip and brisket.
Recipe Idea: Espresso Rub T-Bone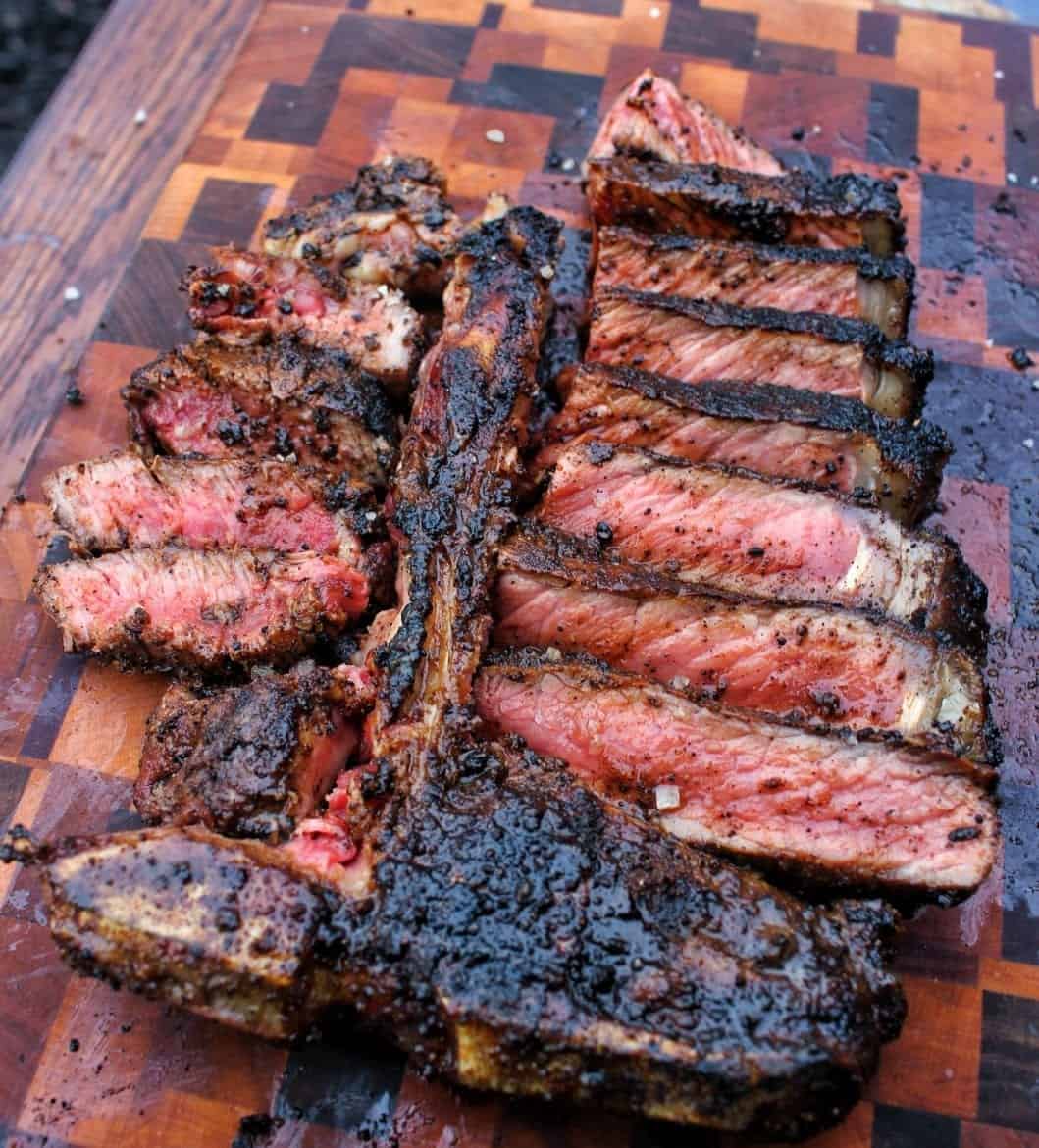 3. Garlic & Herb Steak Seasoning
Adding garlic & herbs to a steak is a holiday staple piece for my family. This simple homemade steak seasoning usually includes rosemary, thyme, garlic and more. We like to add it to whole prime ribs to smoke or go on the rotisserie. This can easily be adjusted to your average backyard cook with typical steaks like ribeyes, NY strips or top sirloin. You can also keep it classic with a whole prime rib, tri tip or tenderloin!
Ingredients: Rosemary, Thyme, Garlic, Cinnamon, Salt and Pepper
Ideal Steaks: Prime Rib, Tri Tip, Whole Tenderloin, Ribeyes and NY Strips.
Recipe Idea: Herb Encrusted Prime Rib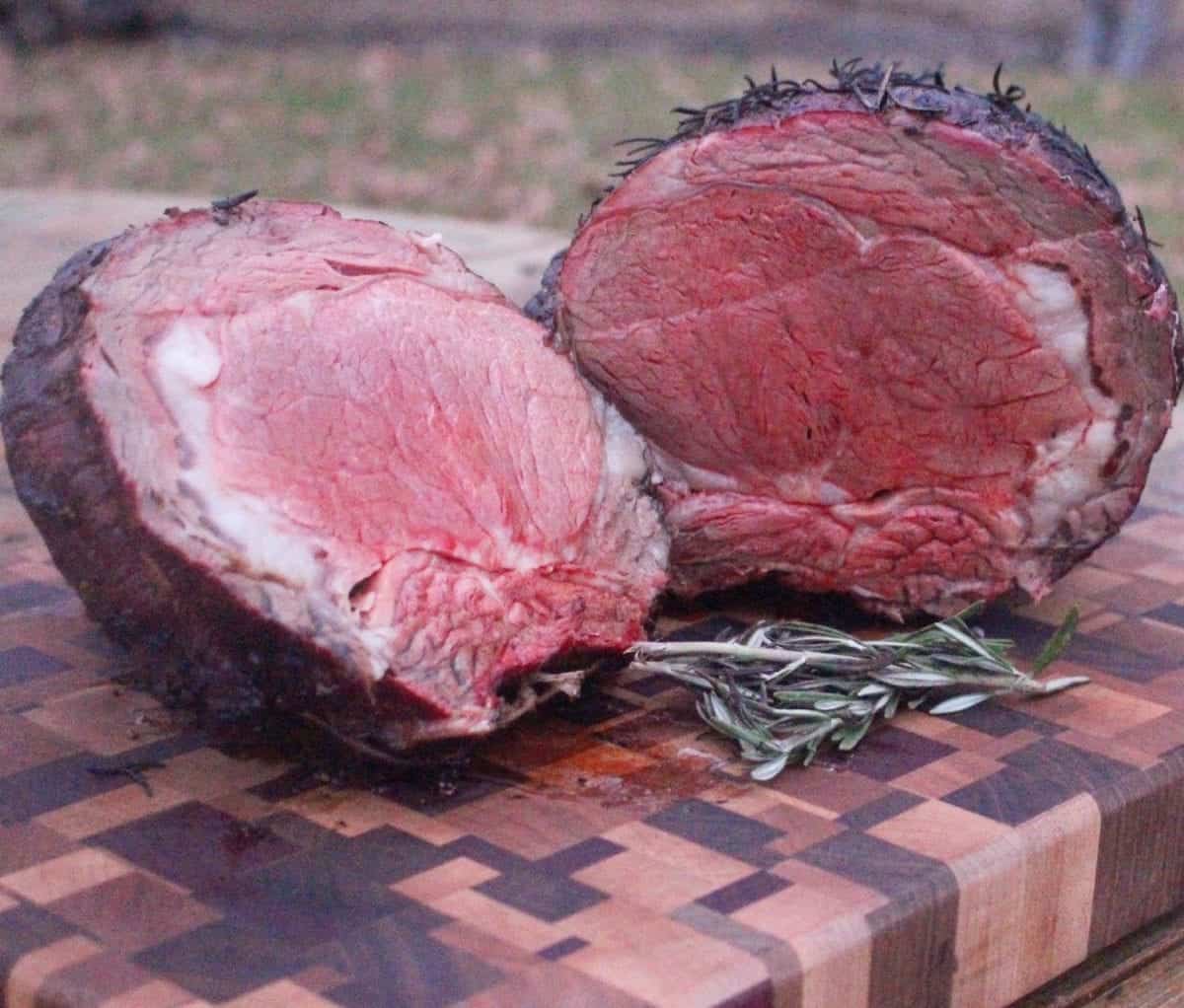 4. Cajun Rub
Coming out of Louisiana and Creole cuisine, Cajun rub is one of the greatests additions to steaks you can come across. It is both spicy, savory and herbal all at the same time. Even add this rub to some butter to top your SPG steak for a little extra creamy kick. Cajun rub is the ideal homemade steak seasoning for classic cuts like ribeyes and strip steaks. It also goes great on unique cuts like skirt steak, flank steak or hanger steak. Also grab some Spiceology Cajun rub if you don't wanna make it at home!
Ingredients: Garlic Powder, Paprika, Dried Oregano, Onion Powder, Cayenne Powder, Red Pepper Flakes, Salt and Black Pepper.
Ideal Steaks: Ribeyes, Strip Steaks, Flank Steaks and Hanger Steaks.
Recipe Idea: Cajun Ribeye w/Parsley Butter
https://www.instagram.com/p/ByP8W00HrfT/
5. SPC
We have now learned that SPG stands for Salt, Pepper and Garlic. Well my friend Anthony Harb taught me another: SPC which stands for Salt, Pepper and Cinnamon. That is right, Cinnamon. This flavor combo is savory and sweet with a nice little spice from the pepper and cinnamon combined together. I have used this rub on almost all my ribeyes since he told me because it makes an amazing crust and adds a nice hint of sweetness. Try this homemade steak seasoning of SPC cooked on the coals as well!
Ingredients: Salt, Pepper and Cinnamon.
Ideal Steaks: Ribeyes, Prime Rib, Tri Tip, Chuck Roast, Tenderloin and Filets.
Recipe Idea: Smoky & Sweet Dirty Steak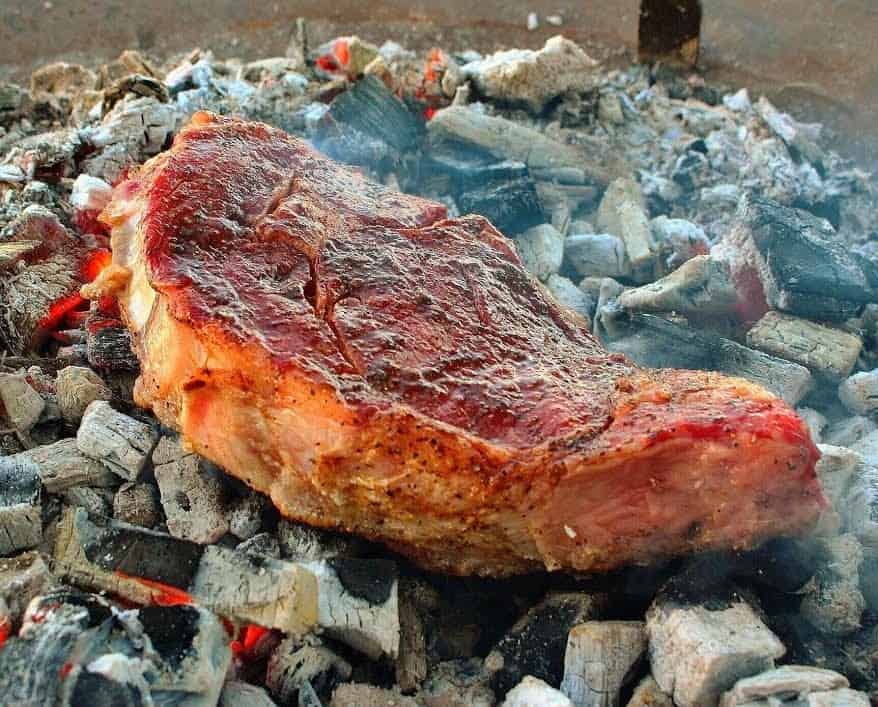 6. Chile Lime Seasoning/Marinade
Okay… so this might be more of a marinated than a seasoning; but, I think you will love it either way! Chile lime is one of my go-to rubs for skirt steak, flank steak or any other thin cut steak. I usually combine some salt, pepper, lime juice, orange juice, ancho chile powder, chipotle powder and garlic into a blender then add it to the steak to marinade overnight. Try this for taco night or for a quality flavor steak that cooks quickly!
Ingredients: Ancho chile powder, chipotle powder, lime juice, orange juice, garlic cloves, salt and black pepper.
Ideal Steaks: Thin cut steaks like skirt steak or flank steak.
Recipe Idea: Chipotle Adobo Skirt Steak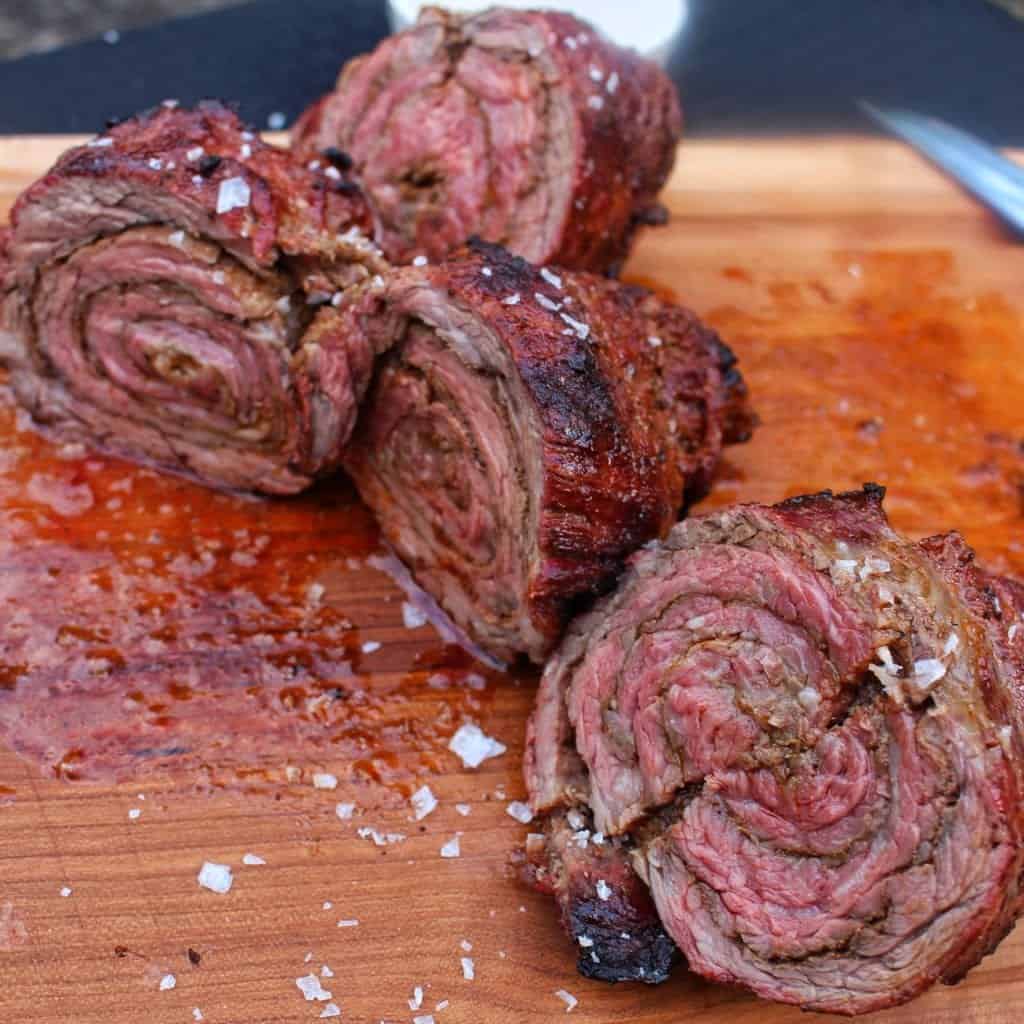 7. Smoky Sweet Homemade Steak Seasoning
When smoking beef, we all tend to gravitate towards sweet and savory blends. The smoky sweet rub is the ideal homemade steak seasoning for just that! Try this combo of salt, pepper, garlic powder, onion powder and brown sugar on most smoked beef recipes like chuck roast, beef back ribs, prime rib, brisket or beef cheeks. This is such a simple seasoning to use on simple cuts too like filet mignon or ribeyes.
Ingredients: Salt, Pepper, Garlic Powder, Onion Powder and Brown Sugar.
Ideal Steaks: Brisket, Chuck Roast and Beef Ribs.
Recipe Idea: Smoked Wagyu Beef Back Ribs
https://www.instagram.com/p/B1pDXzkHzS4/
8. Homemade Chimichurri
Again, this is more of a marinade than a seasoning; but, I do believe that chimichurri goes well on just about anything! This classic South American sauce is a great dip for your fire grilled skirt steak, but it also does well when marinated. The red wine vinegar adds a nice tang while the salt + pepper adds an incredible savory spice. Try this on just about anything: skirt steak, tri tip, prime rib or picanha. It is an incredible addition to any cook's repertoire.
Ingredients: Parsley, Garlic, Oregano, Red Pepper Flakes, Black Pepper, Salt, Red Wine Vinegar and Olive Oil.
Ideal Steaks: Anything really… like Picanha, Skirt Steak or Tri-Tip.
Recipe Idea: Chimichurri Marinated Tri-Tip w/Fries
https://www.instagram.com/p/B9Zy4kSnBQy/
9. Bonus: My Spices are the Ultimate Steak Seasoning
A bonus idea is to grab some of my seasonings! Last year, I released 5 spices including Chipotle Garlic, Tennessee Smoke, Maple Bourbon, Hatch Chile and Nashville Hot Chicken. They are all amazing to use as seasonings, rubs or marinades on steak.
And…. on April 27th I will be releasing a South American Inspired line of rubs from my travels and inspiration cooking over fire. Stay tuned for more info!
Keep that fire going!