Hold on to your cowboy hats because this BBQ Bison Burger is crazy wild! Topped with charred jalapenos and gooey Havarti cheese, the BBQ Bison Burger has an amazing flavor that pairs nicely with the lean & tender meat of bison.
Plus, you top the whole thing in Cowboy BBQ Sauce so its no wonder it will be finger lickin' good. Show off to your friends by grilling up some of these burgers for Labor Day!
It will make any party a treat! So, what are you waiting for and go grab some ground bison for this weekend.
A little about the BBQ Bison Burger
Bison is an amazing meat. It is gamey, wild, hearty, flavorful and low in fat. This is the perfect meat for anyone who is looking to cut out the fat & grease from their diet.
Unlike beef burgers, bison burgers are less greasy which means they are easier to cook over live fire.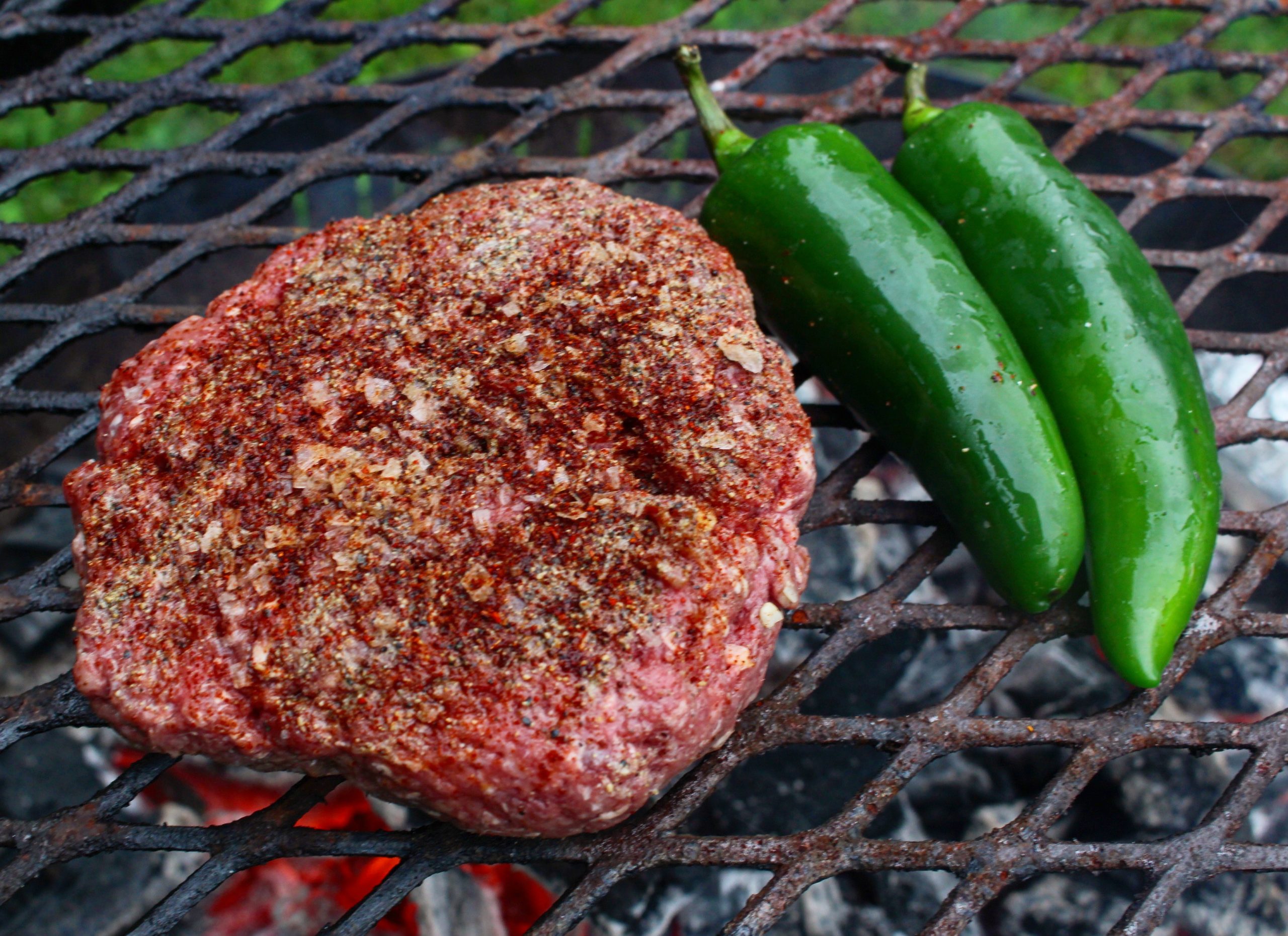 No worries about flare ups or grease fires! That is a fire cooks dream. Add some of the jalapeños on top of the burger to create some spicy. Balance all of that out with melty Havarti cheese and Smokehouse BBQ Sauce.
The BBQ Bison Burger is overall a well balanced meal with high quality meat, cheese and spices. It is a burger that you can serve to your friends and leave them in awe.
They will think that if was lean beef, but you will know that it was ground bison. So crush this burger and enjoy!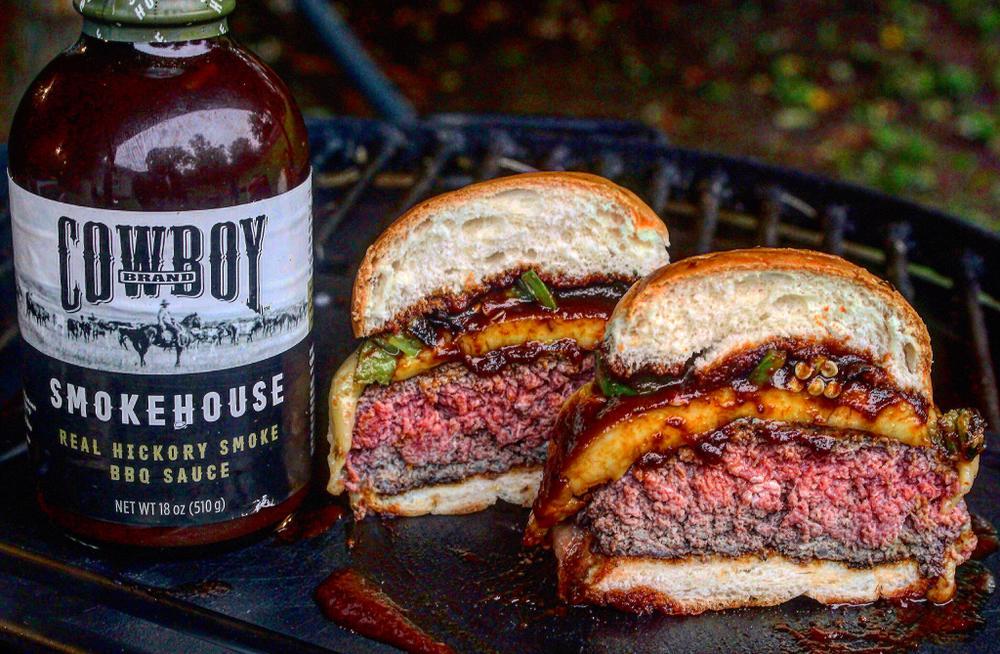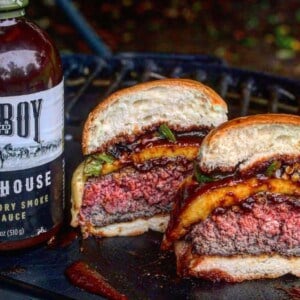 BBQ Bison Burger
All natural bison ground meat made into a burger and topped with savory bbq sauce!
Ingredients
1

lbs

of ground bison

1/4

cup

Cowboy Smokehouse BBQ Sauce

2

slices

of Havarti cheese

2

fresh jalapeños

2

Brioche hamburger bun

1/2

tbsp

of chili powder

1/2

tbsp

of garlic powder

Salt & pepper

Optional: Fresh cut white onions
Instructions
Light the Cowboy Hardwood Lump Charcoal in a charcoal chimney or mound inside your grill and let burn for 10-15 minutes. (Optional) Add 3-4 small pieces of hickory wood to the top of the charcoal for added flavor!

Split the 1 lb of ground bison in half and form into a patties. Season the burgers with chili powder, garlic powder, salt & pepper.

When fire is at a nice medium to medium high heat, place bison patties and jalapenos on grill grate. Let both the bison and jalapeños cook for 4-5 min per side. Place Havarti cheese on top of bison burgers about 2 min before they are done. When done, pull burgers & jalapenos off. Make sure to slice jalapenos.


Place burgers on bun with jalapeños on top, then drizzle on it some Cowboy Hickory BBQ Sauce. Serve and enjoy!

This article does contain affiliate links to products that we personally use and support. Purchasing an affiliate product does make us a small commission at no cost to you. This helps us continue creating for our website. All words and opinions are our own, and we appreciate your support!